Turkey plain packaging, WIPO praises Pakistan IPO and '.amazon' up in the air: news round-up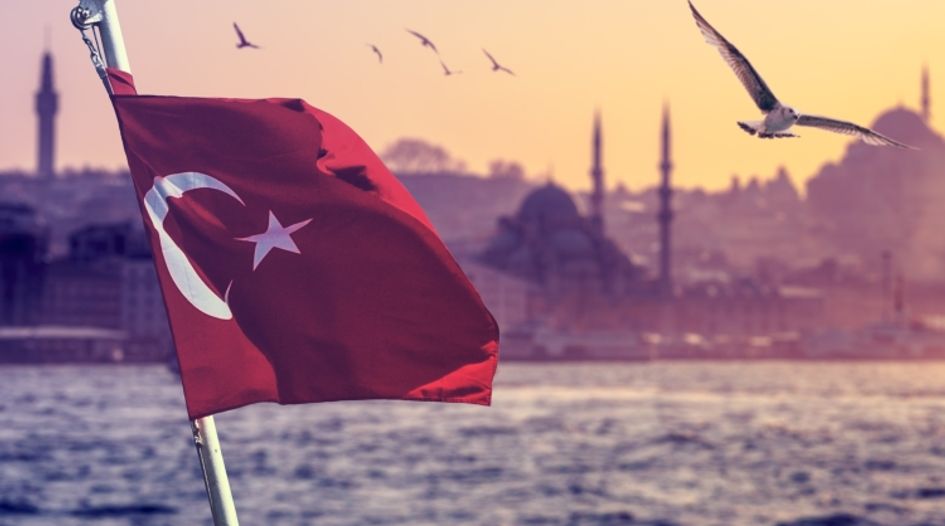 Every Tuesday and Friday, WTR presents a round-up of news, developments and insights from across the trademark sphere. In our latest edition, we look at a tussle over BRENT marks in Singapore, US Homeland Security looking to fund anti-counterfeiting technology, a "worrying trend" of retail fakes in Papua New Guinea, the future of '.amazon' is in the air again, and much more. Coverage this time from Trevor Little (TL), Adam Houldsworth (AH), Bridget Diakun (BD) and Tim Lince (TJL).
Market radar:
Just seize it – In a press release issued this week, US Customs and Border Protection (CBP) has revealed that officers at the Port of New York/Newark recently seized 9,024 pairs of counterfeit Nike sneakers en route from China. If authentic, the sneakers would have a manufacturer's suggested retail price of $1,695,600. Reflecting on the haul, Troy Miller, Director of CBP's New York Field Office stated: "This significant seizure of counterfeit Nike sneakers illustrates Customs and Border Protection's continued commitment to protecting the American consumer against the proliferation of substandard and potentially unsafe counterfeit consumer goods. Enforcing intellectual property rights laws is a CBP priority trade mission. We will continue to work closely with our trade and law enforcement partners to identify and seize counterfeit merchandise that could potentially harm US consumers and businesses." The success serves as a reminder of how important an ally CBP can be to brands – for instance, on an average day in 2017, CBP officers seized $3.3 million worth of products with IPR violations. (TL)
US Homeland Security offers grants for anti-counterfeiting solutions – The US Department of Homeland Security is looking for anti-counterfeiting tools, and is offering up to $800,000 in grants to blockchain startups. According to Coinrivet, the funding will be offered across four phases through the Silicon Valley Innovation Program (SVIP), with the aim being to "prevent forgery and counterfeiting of certificates and licenses" through use of new technology. While the use will primarily be used on stopping, or making it more difficult to produce, counterfeit government documents, such innovation could potentially be used on other goods. (TJL)
New UK IP minister unveiled – Earlier this week we reported that Sam Gyimah, the UK's minister for intellectual property (as part of his role as a joint minister for higher education at the UK's Department for Business, Energy and Industrial Strategy and the Department for Education) had quit the position in protest at the government's current Brexit strategy. Stepping into the position is Chris Skidmore, the Conservative MP for Kingswood, in south Gloucestershire. The role has been somewhat of a revolving door in recent years – the IP community will be hoping that some stability is now brought to the position. (TL)
"Worrying trend" of retail counterfeiting in PNG – According to media reports, two recent infringement cases have put the spotlight on an "emerging trend of trademark infringement" in Papua New Guinea. The first case involved Paradise Supermarket being found guilty of selling cans of "Pepsi" which they incorrectly implied on the labelling to be "imported and distributed in PNG by Paradise Beverages". The second case featured Eliseo Limited, which was found to be selling "fake South Pacific Brewery products". Consumers in the country are now being warned to be especially mindful of fake goods, especially with it being at the height of the festive season. (TJL)
Turkey to introduce plain packaging next year – The Turkish government has confirmed that, beginning next year, all tobacco products in the country will be sold in "uniform, government-regulated packaging". According to HalfWheel, as well as plain packaging, tobacco products will be required to be sold in cabinets (not visible to the public) and all tobacco products will be banned from being shown on TV or movies. The move sees Turkey added to the list of other countries which have recently announced the imminent implementation of plain packaging on tobacco goods, which includes Singapore and Saudi Arabia. (TJL)
Legal radar:
Tussle over BRENT marks in Singapore end in invalidations – Two major American operators of market exchanges came head to head at the Intellectual Property Office of Singapore recently in a dispute over registered trademarks related to Brent, a benchmark for global oil prices. In an announcement posted yesterday, it was revealed that Chicago Mercantile Exchange successfully invalidated two marks registered in the name of Intercontinental Exchange Holdings. Brent is an internationally-recognised benchmark for oil prices, and widely used in the financial sector as the base price against which many derivative financial products are priced, marketed and traded. In this dispute, Chicago Mercantile Exchange successfully argued that the "BRENT" and "BRENT INDEX" marks in relation to "financial services" are descriptive, non-distinctive and also customary in the practices of those who trade or otherwise deal with financial derivatives. The IP adjudicator concluded that the registrations for the marks are invalid, re-emphasising that other honest traders are likely to want to use the words 'Brent' and 'Brent Index'  and should not be forced to rely on a defence under the Trademarks Act in order to do so. (TL)
Cyprus IPO acknowledges issues over lost HALLOUMI mark – The Ministry of Energy, Commerce, Industry and Tourism in Cyprus has responded following reports that "a series of blunders" led to the country's government losing the trademark to HALLOUMI in the UK. According to the Cyprus Mail, the HALLOUMI was revoked, with the England and Wales High Court (Chancery Division) claiming "evidence simply demonstrates that the ministry was the author of its own misfortune". The trademark was originally applied for in December 1990, and had been recently been renewed until 2027. However, in December 2017, British company John & Pascalis Ltd filed three separate applications to invalidate or revoke the trademark. In January, the UKIPO wrote to the ministry that it needed to file a TM8 Form and a counter-statement – which the ministry received on February 9 2018. However, the ministry did not respond in time, and the mark was cancelled a few months later. An appeal to this cancellation was decided last week, and the ministry has confirmed an investigation has been launched about how such a blunder occurred. The case highlights that having an effective system in place to receive and respond to trademark enquiries is of parallel importance – because missing even one correspondence can lead to the unexpected cancellation of a key brand right. (TJL)
Office radar:
Polish IPO hosts workshop on "new types of trademarks" – The Patent Office of the Republic of Poland (UPRP) this week hosted a workshop presented by Edyta Demby-Siwek, director of the registry's trademarks department. The workshop was entitled "New types of trademarks – challenges and future practice", and focused on the technical required for making applications featuring new types of characters. (TJL)
SIPA promotes IP – This week, the Saudi Intellectual Property Authority (SIPA) held an introductory workshop about its role and current activities in collaboration with the Saudi Chamber of Commerce and Industry, reports Arab News. The workshop is part of a series of events designed to promote awareness of the importance of intellectual property and the challenges surrounding it. At the event, SIPA's Abdul Rahman Al-Sareekh outlined the Kingdom's IP strategy and intention to develop new systems. For users, it will be interesting to see if the Kingdom's ambitions are realised and result in new benefits for rights holders. (TL)
WIPO praises Pakistan IPO for Madrid preparation – Experts from the World Intellectual Property Organisation (WIPO) have this week spoken positively about Pakistan's IP Organisation (IPO-Pakistan) and its effort to accede to the Madrid Protocol. According to media in the country, the chairman of IPO-Pakistan, Mujeeb Ahmed Khan, pledged "revolutionary steps" at the office "to bring drastic changes in the promotion and protection of IP rights in Pakistan which will start bearing fruits in near future". For rights holders, those developments are worth keeping an eye on. (TJL)
Domain radar:
Future of '.amazon' application up in the air again – In October we reported that the 'amazon' TLD had received the green light to proceed to delegation, the decision coming negotiation of a mutually agreeable solution between Amazon and the Amazon Cooperation Treaty Organization (ACTO) embers, primarily involving Amazon's agreement to implement special public interest commitments to prevent possible Internet user confusion surrounding the TLD and any relationship with the ACTO member governments or the Amazon geographical region. But not so fast. Over on Domain Incite, Kevin Murphy reports that ACTO members have now cancelled plans to meet the e-retailer and have appealed ICANN's decision. Murphy notes that, in the eyes of ACTO, ICANN jumped the gun and last week ICANN head Goran Marby wrote that the "facilitation process" ICANN had resolved to lead "has been unsuccessful" and "has not been able to reach its desired conclusion". The saga, for now, continues… (TL)
Chinese IDN to hike prices – Over on Domain Name Wire, Andrew Allemann reports that the registry for .'.在线'(Dot Chinese Online) is to increase prices by about 25 times for new registrations starting 15 March 2019. The wholesale price for ill increase from $7.88 to $200, and applies to new domain name registrations starting 15 March as well as renewals of those new registrations. Renewals of registrations made before the price increase are grandfathered at the lower price. (TL)
On the move:
PIR gets new CEO – Public Interest Registry (PIR), the non-profit operator of the '.org' domain, has announced that board of directors has unanimously selected Jonathon Nevett as president and chief executive officer, effective 17 December 2018. Nevett was previously executive vice president for corporate affairs at Donuts, a company he co-founded in 2010. In that role he helped to raise in excess of $150 million to form a registry of more than 240 top-level domains. In his new role he will be tasked with guiding the growth of the '.org' domain while advancing the organisation's advocacy efforts in support of collaboration, safety and security on the internet. (TL)
Friday catch-up:
Every Friday in our news round-up we will provide a quick rundown of the latest news, analysis and intelligence posted on World Trademark Review. Over the past week we:
Reported on the third annual Brand Strategy China event, providing nine key takeaways for brand protection professionals;
Scrutinised a study calling for a revolution in trademark survey evidence, with an expert telling us he hopes brand owners start embracing lower-cost survey alternatives;
Published reaction to a UK Court of Appeal decision which industry experts told us leaves Cadbury's purple trademark "vulnerable" and could spur competitor Nestlé to consider options in terms of cancelling the registration;
Presented exclusive articles from the Japan Patent Office and Chilean IP office reflecting on major recent developments at the organisations;
Examined the USPTO's newly published strategic plan, which focuses on the need to be equipped to handle the ever-increasing number of trademark filings, but contained little mention of ongoing fraud issues;
Published a guest article from Zeeger Vink, IP director at Maus Frères/Lacoste, which considers the increasing recognition of landlord liability and calls for the pooling of resources through alliances to leverage this momentum in the fight against fake goods;
Assessed newly released statistics from WIPO, which revealed that 2017 was a record-breaking year in terms of trademark applications, spurred by massive growth in China;
Took an in-depth, data-led look into the retail sector, examining the growth of e-commerce, analysing how the top brands in retail have performed this past year, and much more.
And finally…
Time is running out to nominate the world's leading corporate trademark counsel for recognition – WTR is now inviting nominations for the next editions of the WTR 300 and WTR Industry Awards, designed to identify the world's leading corporate trademark counsel and teams. Nominate now to ensure that the important work undertaken by in-house professionals across the globe receives the recognition it deserves. The nominations window is open until 11 December 2018, during which time we are seeking details of the corporate counsel deemed to be the leading lights of the trademark industry, who are adding significant value to their organisations and are exemplifying the qualities that other counsel should aspire to. You can read more about the process on the nomination page. (TJL)