Turkey implements plain packaging, Trump trademark spike, and INTA awareness call: news digest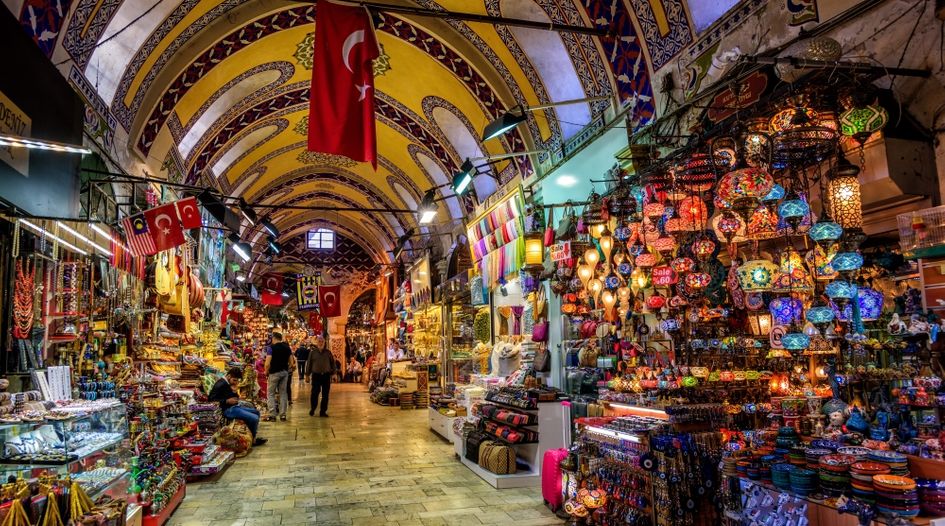 Every Tuesday and Friday, WTR presents a round-up of news, developments and insights from across the trademark sphere. In our latest edition, we look at the Ramones trademark dispute coming to an end, brand loyalty rising, a vegan butcher taking on Nestlé at the USPTO, and much more. Coverage this time from Trevor Little (TL), Bridget Diakun (BD), Jonathan Walfisz (JW) and Tim Lince (TJL).
Market radar:
$13m drug mark acquisition sees Eris gain 3% in value – Indian pharmaceutical company Eris Lifesciences has seen its share value gain 3% after the completion of a high-profile deal to purchase the ZOMELIS trademark from Novartis. Eris paid $13 million for the mark, the related product for which is used to treat type 2 diabetes. It is the first innovator pharmaceutical product trademark acquisition by Eris. The acquisition will help Eris further establish itself in the Indian pharmaceutical market, where it is already in the top-10 players in the anti-diabetes segment. The stock price jump of 3% is an early indication of the value of the Zomelis brand. (JW)
Turkey switches to plain packaging – The dominoes continue to fall, the Daily Sabah reporting this week that Turkey has implemented plain packaging on cigarettes and tobacco products. The move was overseen by the country's Agriculture and Forestry Ministry, with the switch officially occurring this week (from December 5), although manufacturers have until 5 January 2020 to sell older branded packaging. As well as the standardised packaging, a further 14 new health warnings were introduced – including information on nicotine and carbon monoxide. (TJL)
INTA calls on brands to step-up counterfeit communications – The International Trademark Association (INTA) has released a press release urging brands to "step up their communications to consumers about the danger of counterfeit products". The focus for such communications, the association adds, should be Gen-Z (those born in the mid- to late-1990s). "While the priority in the battle against counterfeiting is consumer safety, we must also recognize the opportunity during the shopping season to educate young consumers and forever change their attitudes toward counterfeiting," INA CEO Etienne Sanz de Acedo comments. "Brands have a central role to play in this effort, and can have a long-lasting impact on the production and sale of fake products around the world." (TJL)
Brand loyalty on the rise – A new survey from Yopto has found that nearly 90% of consumers claim to be "brand loyal" – a figure that is broadly the same as the previous year, according to Econsultancy. Indeed, close to one-quarter of consumers claim to be "more brand loyal" than previous years, with 61% of those polled claiming to be loyal to between "one and five brands". A key question is what actually inspires brand loyalty, with consumers claiming product (77%), price (63%), service (26%) and loyalty programs (22%) ranking highly. (TJL)
Legal radar:
Making a meal of the registry: vegan butcher takes on Nestlé at the USPTO – Minneapolis-based vegan butcher Herbivorous Butcher has been denied a trademark for VEGAN BUTCHER by the USPTO. The mark was considered "merely descriptive" as the company has traded exclusively in meat-alternative foods since opening up shop in January 2016. The Herbivorous Butcher, run by siblings Aubry and Kale Walch, has successfully registered marks for the business's name, as well as MEAT-FREE MEATS, SISTER BUTCHER and BROTHER BUTCHER. Despite not getting the VEGAN BUTCHER mark for descriptive reasons, Nestlé has now registered the mark for its Sweet Earth brand. The Walch siblings have filed an opposition with the intention to fight for the right to use the mark themselves, or for the phrase to remain in the public domain. (JW)
Balsamic vinegar producers lose GI case at the CJEU – Italian producers of balsamic vinegar have lost a suit at the Court of Justice of the European Union (CJEU) over an alleged use of a geographical indication (GI), reports The Guardian. The Consortium for Balsamic Vinegar of Modena sued German company Balema for a claimed violation of the GI "acetobalsamico di Modena". Balema had labelled its products with the terms "balsamico" and "Deutscher balsamico". However, CJEU judges ruled that the use of aceto is common and that balsamico is a regularly used adjective in reference to bitter-sweet vinegars. While there are restrictions on the use of the full phrase relating to the geographical region of Modena, there are no restrictions on the other two words when used separately. Mariangela Grosoli, the president of the Consortium, said: "We consider this decision to be totally unjust. The reality is that many European countries have partly wanted to appropriate the worldwide success achieved by Balsamic Vinegar of Modena – this is the only vinegar to be sweet-and-sour and to use the word 'balsamic, a word that was attributed to it many centuries ago by the Este dukes, who thought it was medicinal."(JW)
Ramones arbitration (finally) comes to a close – After a year of arbitration, a dispute between Joey Ramone's brother (Mitchel Hyman) and Johnny Ramone's wife (Linda Cummings-Ramone), over the use of the name Ramone, has reportedly come to an end. Hyman and Cummings-Ramone each own 50% of Ramone Productions, a company established to protect the IP of American punk rock group The Ramones. In 2014, Hyman initiated legal action after Linda Cummings changed her name to 'Ramone', alleging that she was "exploiting Ramones Intellectual Property for her own purposes and misappropriating corporate business opportunities for her own personal financial gain, self-adornment and benefit". Cummings-Ramone hit back, accusing Hyman of not acting the best interest of the company, and claiming that he was harassing her through litigious proceedings. Billboard reports that the final arbitration agreement resulted in Cummins-Ramone being barred from using the name Ramones Ranch unless she obtains Hyman's approval. However, she is allowed to use the terms 'Johnny Ramone Ranch' and 'Linda Ramone Ranch'. Hyman was barred from opposing or diminishing the opportunities to obtain trademarks for the names 'Johnny Ramone' and 'Linda Ramone', with Cummings-Ramone reportedly declared the rightful owner. (TL)
Office radar:
WIPO welcomes capacity building donation – WIPO Director General Francis Gurry has welcomed a fresh contribution of funds from Australia, which the organisation regards as the latest demonstration of the country's continuing support for projects helping developing and least-developing countries (LDCs) build capacity in the field of IP. Specifically, the country has pledged AUD$ 800,000 to its dedicated 'funds-in-trust' programme, which was launched in 2012 and directly finances projects to help build capacity and assist developing and least developed partner countries to participate in the global IP system. Gurry stated: "This important donation is a sign of Australia's continuing support to WIPO. It will allow us to further deepen our capacity-building work with developing and least developed countries, in particular for the development of national IP strategies, support for researchers under the WIPO Re:Search programme and supporting the production of books for people with print disabilities through the Accessible Books Consortium." (TL)
Media watch:
Trump trademark spike – This week CNBC reported on the trademark activity of US president Donald Trump – noting that his filing activity stepped up following his announcement to run before the last election. The article references WTR's research on the filing activity of the president and his family, published in October, with Alan Garten, chief legal officer for the Trump Organisation, telling the outlet: "Like every other major international brand, the Trump Organization has been zealously protecting its intellectual property rights around the world for more than 20 years. Such efforts have particularly concentrated on so-called 'first-to-file' countries where trademark infringement is rampant. In China, where some of the world's most recognized brands have had their intellectual property rights either stolen or held for ransom, the Trump Organization's efforts date back more than a decade… The company's most recent efforts to enforce its intellectual property rights merely seek to build on a foundation that was established years ago in order protect its valuable brand." The statement appears to push back on any suggestion that Trump has changed strategy since becoming president, perhaps mindful that trademark activity since 2016 have been cited as an example of alleged profiteering off the presidency. What is certain is that, as we enter 2020, Trump's trademark activity will continue to be mainstream news. (TL)
EUTM registration hints to Samsung releasing foldable phone – The ability for a trademark registration to create media buzz in itself has been shown again. Tech blogs have started hyping a future foldable touch screen after Samsung filed a trademark at the EUIPO for HIDEAWAY HINGE. It serves as a reminder that some companies will always find themselves the centre of speculation when seeking to develop and protect new brand names. (JW)
Domain Radar:
Rollout of '.new' gTLD requires business pitch for all applicants – Google Registry has begun accepting registrations for the '.new' gTLD, reports Domain Incite. Whether you can actually get one will depend on if you can present a satisfactory business case to a panel of Google judges. Applications will take place in seven month-long batches from 5 January to 21 June next year. Once granted the opportunity to register a domain, users will be given 100 days to put the promised plan into action, otherwise the domain will be lost without a refund. Google's intent is for the gTLD to be used for user creation pages such as text documents, auction listings or blog post drafts. Some of the first adopters already announced will be eBay, Medium, Spotify, Webex, Bitly and OVO Sound – a record label founded by Drake. (JW)
On the move:
FRKelly expands to Cork – Boutique IP firm FRKelly has confirmed the opening of a new office in Cork, south-west Ireland. The new office will be led be firm partners Paul Keane and Shane Smyth, with managing partner Maura O'Connell telling the Irish Legal News: "We have established our office as a natural progression of our existing involvement with our clients in the Munster region and to facilitate our more direct involvement, going forward, in the vibrant local technology sector." FRKelly has a workforce of over 80, with existing offices in Dublin and Belfast. (TJL)
York firm Secerna moves offices – IP specialist firm Secerna has relocated to new offices in York. Originally launched in the UK city in 2011, the firm expanded to include a Newcastle office. Now the head office will be based in the Old Fire station development on Clifton Street. (JW)
Barnes & Thornburg welcomes 17 new IP professionals – Indianapolis' largest firm, Barnes & Thornburg is growing its IP practice with 17 lateral hires from boutique IP firm Brinks Gilson & Lione. The nine partners, one associate, two patent agents, four paralegals and an IP technical analyst have moved into the firm's life sciences patent group. (JW)
And finally...
Managing Trademark Assets returns to London – Following the success of this year's event, WTR's  Managing Trademark Assets Europe is returning to London on 28 January 2020. The event provides an opportunity for attendees to hear best practice and insight from leading in-house counsel from the world's biggest brands as they discuss their approaches to critical areas, as well as share their own insights with peers and colleagues. For the upcoming event we are also increasing the interactive nature of the programme, introducing informal, small-group discussions on dispute resolution scenarios - allowing participants to workshop possible responses with their peers and colleagues. Among the other areas to be explored are budget management, dispute negotiation tactics, best practices around diversity and team building, and how to fight counterfeits on a finite budget. The current registration rate for the event is £395 (excluding VAT). To sign up to attend Managing Trademark Assets Europe, click here. (TL)