Trump administration should take credit for China's counterfeits crackdown, claims trade association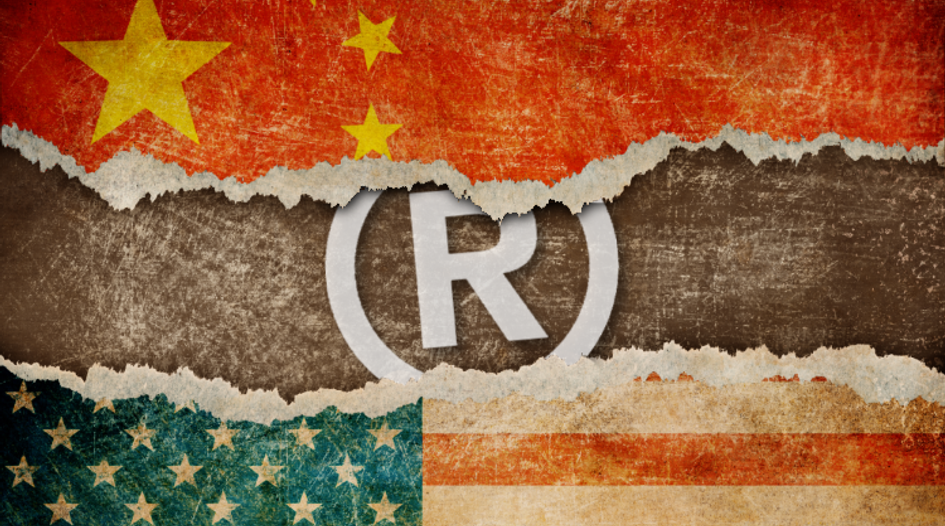 Precious Metals Association of North America commends China's e-commerce law
Notes the new legislation is "significant" but questions still remain over effectiveness
Further adds that crackdown on Chinese marketplaces is due to Trump administration
The Precious Metals Association of North America (PMANA) has lauded the Trump administration in its response to China's adoption of long-awaited e-commerce legislation. In comments to World Trademark Review, an association spokesperson claims that China's policy shift in holding e-commerce operators like Alibaba to account should be credited to the Trump administration.
We wrote last week about China's sweeping e-commerce law being adopted following a fourth reading by the Standing Committee of the National People's Congress (NPC). The new legislation will come into force on 1 January 2019, and will require e-commerce companies, including Alibaba, JD.com and Pinduoduo, to "fulfill their obligations to protect consumers' rights and interests as well as personal information and intellectual property rights". In practice, this means online platform operators face fines of between 500,000 yuan ($73,260) and 2 million yuan ($292,731) if they "fail to take necessary steps against IPR infringement by merchants on their platforms that they are aware of or should be aware of".
There are nuances to the legislation that will be examined on World Trademark Review shortly, but the PMANA has publicly commended the National People's Congress for its adoption of the law, claiming that it will hold e-commerce platforms accountable for the posting and sale of fake goods on their sites. "For the fight against counterfeit coins and bars, the new law is a significant development," said PMANA president Scott Smith. However, he did urge against over-optimism: "Let's not get our hopes up just yet. The law is very broad so we have to wait and see how far-reaching it actually is. In the meantime, China could show just how serious they are about counterfeits and protecting consumers by imposing marking requirements on fake coins and bullion sold on these sites."
In further comments to World Trademark Review, a PMANA spokesperson expanded that the e-commerce law is, on the surface, a step in the right direction. "For rights holders, this has the potential to crack down on Chinese counterfeiters that rely on these platforms for distribution," Mitchell Moonier told us. "But, we still need to see what happens: the law imposes fines for sites failing to take 'necessary measures' in a 'timely manner' – just what those phrases mean and how they are applied makes all the difference as to whether this has a significant impact on the fight against counterfeits."
In somewhat surprising comments on the e-commerce law, given that the law has been years in the making, the PMANA credited the Trump administration and United States Trade Representative Robert Lighthizer for China's apparent policy shift. "By allowing the PMANA and other industries to participate in the USTR's Special 301 Review and Notorious Markets List report, the Trump administration recognised just how egregious Alibaba's practices were and put China on notice," association president Smith said. "That's something we have not seen in recent years."
The PMANA spokesperson expanded on how China's e-commerce law, and other recent efforts, are a sign that the US government's anti-counterfeiting efforts have stepped up. "Previous administrations have recognised the issues with counterfeiting on Chinese e-commerce platforms, but we haven't seen changes like this in quite some time," Moonier suggested. "In fact, from 2012 to 2015, Alibaba companies were not even included on any of the USTR's annual Notorious Markets List. The Trump Administration has made IP protection a priority of theirs – and they have been especially vocal about it with China. However, there is still a lot of work to do to protect IPR holders in the US and abroad, and consumers from harmful fakes."
The crediting of the Trump administration comes just three months after six trade associations, including the PMANA, penned a letter warning that the current administration's recent trade tariffs are having a harmful effect on the battle against counterfeit goods. The spokesperson clarified that the previous position still stands despite this week's support: "While the PMANA supports President Trump and the USTR in their mission to hold China accountable for IP theft, we still maintain that the Section 301 tariffs are not the best course of action as it is disruptive to the precious metals supply chain, opens the door for retaliatory action, and makes counterfeits more attractive."
As the PMANA admits, it is too early to tell whether China's new e-commerce law will have a significant effect on combating counterfeit trade in the country. Indeed, last week, at least one expert claimed the final version of the legislation is "somewhat watered down" from what was originally hoped for in terms of e-commerce liability. But, for now, many see the move as a step in the right direction – with some also seeing it as a sign that US President Donald Trump's outspoken criticism of China's IP theft has led to a tangible legislative outcome.