Trademarks take centre stage at IP statistics conference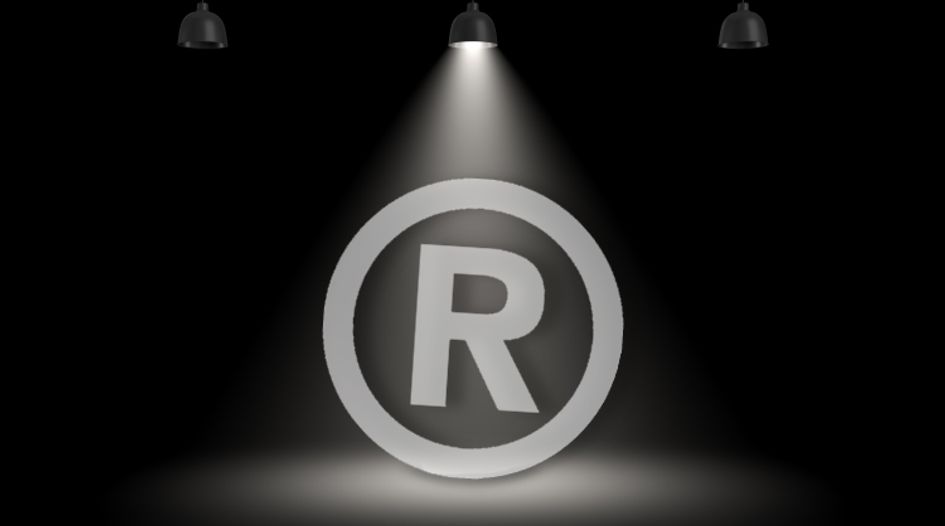 Recent statistics conference saw a trademarkfocused session for the first time
Speaker from USPTO shared insight about clutter on the US trademark register
Such statisticsheavy sessions could work well at the INTA Annual Meeting
The annual IP Statistics for Decision Makers conference was held last week in Alicante, Spain, and brought together key figures – including academics and IP offices – to discuss trends in intellectual property data. In this exclusive guest insight, CompuMark's director of custom and managed solutions, Robert Reading, shares his takeaways – and why trademarks are taking a more prominent role in the analysis of IP analytics.
We wrote last week about a new academic paper which found that researchers and policymakers should make more use of trademark portfolio data. The study suggested that such data is broadly underutilized, even finding that trademark information could, or should, be used instead of patent data in some instances. It is positive, then, that the latest IP Statistics for Decision Makers conference – the most significant such event focused on IP statistics – placed more of an emphasis on trademark data than previous years. The programme for last week's conference was a patent-heavy line-up, yes, but there was at least one session dedicated to trademark portfolio data (including a debate on "the economic effects of a cluttered trademark register").
To that end, we asked CompuMark's Robert Reading – who attended the event in Alicante – to give us an update on the key trademark takeaways.
Guest analysis
Held every year since 2012, the IP Statistics for Decision Makers conference is jointly organised by the Organisation for Economic Co-operation and Development (OECD), with this year's host being the European Union Intellectual Property Office (EUIPO). The event has always been focused on discussing how intellectual property data, statistics and analysis can be used by both public and private sectors to inform decision making, and to identify key information needs. However, its goal has widened over the years.
When the event launched at the beginning of the decade, it was originally titled 'Patent Statistics for Decision Makers'. The current broader conference name, therefore, reflects the growing importance of trademark data to measure innovation and business activity, with recognition that trademark data can be a powerful indicator of business strategies for new market and product launches, as well as overall economic activity. For the first time, this year's conference was hosted by an IP office that mainly deals with trademarks (the EUIPO) and not with patents. On top of that, the 2018 conference also saw copyright included as a separate session for the first time.
The pre-conference IP data workshop was hosted on 22 October, and saw a number of IPOs make presentations to highlight key areas of analytics and innovation. For example, Matthew Johnson from IP Australia – which is gaining a reputation as a leading registry for both analytics and innovative use of technology – gave a brief talk on their new TM-link project; Ryan Lamb from WIPO explained the methods and challenges behind compiling annual filing statistics from IP offices around the world; and Chris Harrison from the UKIPO revealed insights into the way government policy and planning relies on IP analytics.
On Wednesday, the dedicated trademark session included presentations from a number of esteemed speakers. Amanda Myers from the USPTO spoke about the growing issue of trademark clutter – or "deadwood" as she often called it – at major trademark registers. Her analysis contrasted the US approach to 'use' and closely-defined specifications with the general European approach where use is only required within a five-year period and the specifications of which can be more general and broad. Myers also noted with interest that one of the upcoming changes in Canada is the removal of initial use requirements, which might seem counter to other IPOs thinking on decluttering.
Also in the session was Carolina Castaldi from Eindhoven University (and author of the aforementioned study written about on WTR last week), who gave a presentation looking at trademarks as an indicator of innovation. During her presentation, she illustrated that trademark data can be used to show that 'servicisation' on western registers is not simply a shift of sector from goods to services, but that major manufacturers themselves are shifting into services. Furthermore, Grid Thoma from the University of Camerino looked at a favourite trademark conference topic – valuation – from a statistical point of use based on trademark register data, while Marco Grazzi from the University of Bologna presented on the topic 'Does owning both patents and trademarks add value?'. The answer to that question: maybe.
In all, the event was extremely well attended, with a mixture of mainly academics and IP office staff. Alicante was a very good venue – who can't complain about 25 celsius in late October – and the EUIPO was a great host with very impressive facilities (not to mention the seaside location).
As to the content, it was – unsurprisingly – rather academic with a heavy dose of sophisticated mathematics and statistics content that even a maths graduate (albeit many years ago now) found challenging at times. However, this should not be seen as a deterrent: for anyone interested in the use of IP analytics and trademark data in particular to help understand our industry and the greater world around us, there was plenty of content of more general interest. Indeed, the takeaways from such presentations would fit well at some of the larger trademark events, such as the INTA Annual Meeting.
Ultimately, there is growing recognition that trademarks are a key indicator of business activity, trends and innovation, and access to and understanding of trademark data will play an increasingly important part in the growth of this area of study.