Trademarks matter – but not at all costs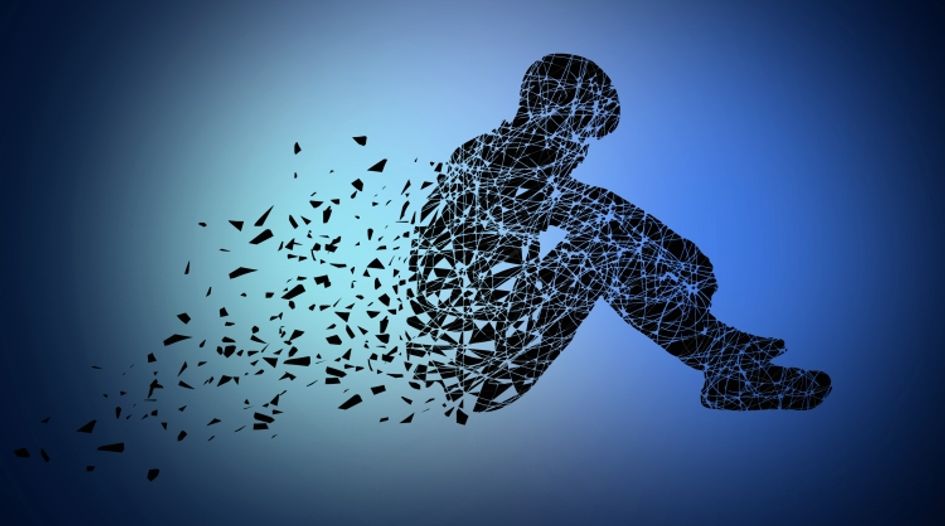 In the latest of our regular opinion columns, we reflect on the flurry of media reports related to law firm workloads and pressure – and look at how the trademark industry must work together to recognise workplace stress, mitigate it and support those affected by it.
Last week, a number of media outlets reported that international law firm King & Wood Mallesons was under investigation by WorkSafe for overworking staff in Australia in a bid to meet deadlines during a financial services royal commission. Yahoo! Finance reports that the investigation was launched after a complaint about fatigue in the firm's Melbourne office, with Law.com relaying reports of employees sleeping at the office to meet deadlines. The firm's leadership has stated that it is staffing up and getting additional work from paralegals and clerks, while also reviewing internal procedures to identify and prevent high pressure situations for staff.
Fast forward a week, and news broke yesterday that Baker McKenzie's global chairman, Paul Rawlinson, is to take temporary leave due to "medical issues caused by exhaustion". In a statement to The Law Society Gazette, the firm noted – quite rightly – that he was to take a temporary step back to ensure his health and recovery is his immediate priority and that "everyone at Baker McKenzie sends best wishes to Paul and his family for a quick and full recovery".
Neither of these incidents relate specifically to the IP law firm landscape (both firms, and some of their star performers - do of course feature prominently in the World Trademark Review 1000 – The World's Leading Trademark Professionals). However, they serve as a reminder of the high-pressure environment in which law firm practitioners operate. Crucially, those operating in the IP legal world – both private practitioners and in-house counsel – are as prone to workplace stress and its impact on health as those in other professional industries. In fact, they could be more susceptible than most.
Back in June we published an important piece by Andrea Brewster OBE, member of the CIPA Council and leader of the IP Inclusive initiative. In that article, she noted that – while one factor which is frequently associated with the development of mental health issues is work-related stress – mental illness continues to be referred to as the 'last taboo'. However, it is crucial that the IP community is alive to the risk. After all, as she observed, "intellectual property can be a highly pressured working environment. IP attorneys and those in the legal profession are more at risk of stress as they often have Type A personalities, which includes being highly motivated, a perfectionist, impatient, controlling and competitive. Stress levels are then exacerbated by long hours, high workloads, target-focused appraisals, the perceived need for self-sufficiency and a fear of making a mistake."
As a result, it is incumbent on firms and team leaders to recognise potential problems in the workplace and seek to both mitigate risk and support colleagues. In her article, which we have made free to view, Brewster identifies the signs to watch out for and tips for reducing stress. Equally important is breaking the taboo: the IP industry must be able to discuss the issue and create support networks, whether through associations or initiatives like IP Inclusive. That will create a win-win scenario, one in which impacted individuals, the firms and companies they work for, and the wider trademark industry will all benefit. 
Importantly, though, if you think you are impacted then seek support and don't ignore the warning signs. Some people require pressure to perform - they feed on and channel it. However, one person's pressure to perform is another person's breaking point and reaching out should always be viewed as a positive and proactive step. Reaching out is not a sign of weakness, it is a sign of strength.
Over a long career in journalism, I have seen first-hand the impact stress can have, and too often it is only identified and tackled when breaking point is reached. There are certainly instances where I should have spotted the warning signs in others. There is, of course, no magic potion to remove or cure stress, but we can all do better at tackling the problem head-on. Ultimately, stress and pressure are not problems faced only by the IP industry – but they are problems faced by the industry. And, if we work together to support colleagues and find ways to mitigate risks, they are problems that can be tackled by the industry. After all, the trademark community has long been a collegial environment, full of passionate people who care about their team members. It's time to take that to the next level.
Andrea Brewster's article, titled 'Mental health in intellectual property – breaking down barriers', is available to view here.