Trademarks during covid: insights from Christina L Martini at McDermott Will & Emery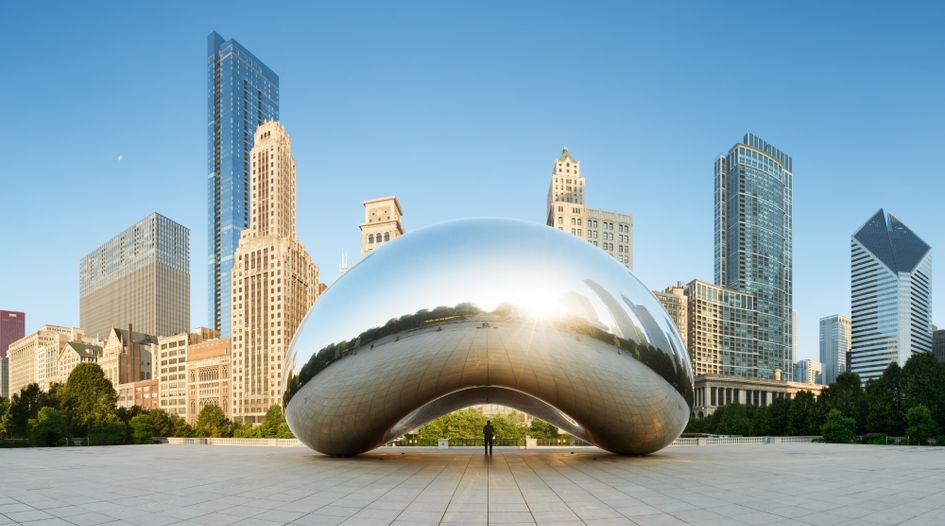 As 2020 draws to a close, IP practitioners from around the world share their experience of how the covid-19 crisis shaped their trademark practice – and how changes adopted this year could shape the future of the industry.
Today, WTR presents exclusive insights from Christina L Martini, partner and global head of trademark prosecution and controversy practice at McDermott Will & Emery in Chicago, United States.
How have the events of 2020 impacted your trademark and brand protection practice?
In many ways, 2020 has been an unprecedented year, including with the ongoing covid-19 pandemic and its global impacts on the legal and business community. We feel very fortunate that our firm and our practices have continued to weather the storm and that our clients continue to look to us as their trusted advisors and counsel through these challenging times. Over the past year, our trademark and brand protection clients have looked to us to advise them on myriad issues, including: trademark infringements and unauthorised use of their brands by infringers looking to take advantage of the covid environment and trying to cause confusion in the marketplace with some of our clients' covid-related healthcare and life sciences product and service offerings; providing assistance to clients who are in urgent need of brand clearance and protection services, as they have covid-related products/services which are on an accelerated launch timeline; providing due diligence assistance for transactions in the life sciences and healthcare sectors whose timeline has been impacted by the covid environment; and leading online enforcement actions against parties who look to misappropriating social media platforms and websites as a mechanism to not only cause confusion among consumers but to also perpetrate fraud through diverting funds, impersonating business executives, and other types of serious harm.
What has been the most significant challenge for your trademark practice caused by the pandemic?
The most significant challenge to our trademark practice is the same that countless other practices across the country and the world have experienced – the uncertainty of where the pandemic will lead us as a profession, and as a society, from economic, business, health and sociological standpoints. Furthermore, given the rapid pace of change, it has been very challenging to make contingency plans – personally as well as professionally – during the pandemic, for both the immediate as well as the longer term. While 2020 has shown many similarities to other periods of economic downturn that we have experienced over the years, it has also been strikingly different, particularly with regard to unknowns such as the availability of vaccines and other variables which would enable business, and the world as we know it, to return back to normal.
Since the beginning of the year, did you make any changes to help clients that may be facing challenges due to the pandemic?
At McDermott, we take pride in viewing our client relationships as partnerships, and as such we meet with our clients early and often to work together to plan out a strategy for how their legal services needs are likely to look and to help ensure that there is alignment across multiple levers, including resources, budget and risk. To that end, we have regular discussions with our clients regarding where their businesses are headed directionally and to work with them to ensure that we develop a list of priorities that meaningfully address what their legal and business needs are in a timely fashion.
How have you engaged in new business and client generation during the pandemic, and will elements of this approach remain in place post-covid?
While new business and client generation activities have most certainly been more challenging during the pandemic, the McDermott trademark team has nevertheless continued to meaningfully engage with clients and potential clients on business development activities. Video conferencing instead of in-person meetings and pitches, online webinars in lieu of in person presentations, and virtual dinners and cocktail hours to replace in-person gatherings are just a few of the many activities and events that we have successfully hosted over the course of the year. Virtual meeting platforms will continue to be heavily leveraged even post-pandemic, as they enable users to reach larger audiences more efficiently and cost effectively, and participants can often get more done with fewer resources and less time using these tools.
What are your thoughts on how associations and IP offices have adapted to ensure continued service to members/customers?
 In our experience, associations and IP offices around the world are doing what they can to be as close to 'business as usual' as possible. Associations that are heavily dependent on their members connecting with each other are continuing to offer programs and events of value through virtual platforms and are seeking innovative ways of going beyond just videoconferencing to simulate their business activities in a way that mirrors the in-person experience just as much as possible. Trademark offices are trying to maintain at least some level of operations so that trademark filings and proceedings are not at a complete standstill during the pandemic. As quarantines and other restrictions continue to ebb and flow throughout the world, organisations are continuing to devise ways to keep the trains running on time to the extent possible.
Did you attend any trademark-related virtual events during the pandemic?
The McDermott trademark team has attended and hosted numerous trademark-related virtual events during the pandemic. The content has been just as substantive and educational as it had been pre-covid, and the value and ease of the networking portions of those events have improved over time, as breakout sessions and other features of online conferencing platforms continue to evolve and become much more ubiquitous and fluid.
Looking to the future, do you expect to attend as many physical trademark-related events in future years as you did prior to 2020? 
While we expect that a certain number of in-person events will resume post-pandemic, it appears unlikely that there will be as many in-person events as there were before, at least for the foreseeable future. As organisers are expected to continue to host events virtually through the better part of 2021, they will continue to evaluate which activities are able to be done virtually just as effectively, if not more so, as compared to those where the experience is just not the same. There will continue to be a balance to strike among various considerations, including health and safety, efficiency, cost effectiveness, participation and overall satisfaction with the event, and it will continue to evolve over time as circumstances progress and change.