Sony faces PS5 trademark fight in India but legal experts reject reports that it will derail console's launch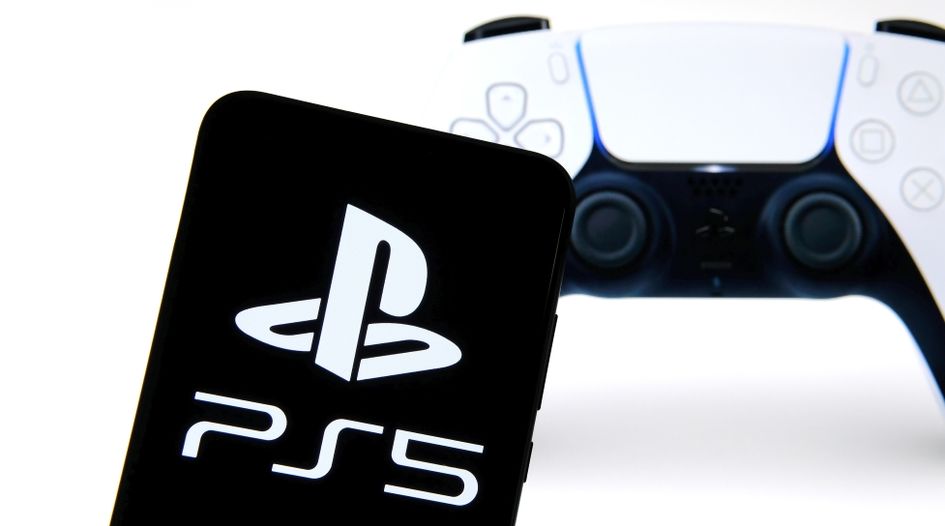 Release date of the PS5 is unconfirmed in India, third party registration is unearthed
Sony should be able to rely significant prior use of similar marks on the Indian market
Priority registrations cn important tactic to fight squatters
As gamers around the world readily anticipate the release of Sony's PlayStation 5 console, media reports suggest that Indian consumers might have to wait a little longer after a third party was discovered to have applied for the PS5 name. Although legal experts have poured cold water on this suggestion, the discussion is still a pertinent reminder of the importance in protecting brands as early as possible when there is a risk of squatting. 
Sony's console is due to be released in the US, Canada, Japan, Mexico, Australia, New Zealand, and South Korea on 12 November 2020. However, the India release date is yet to be officially confirmed, and The Mako Reactor has reported that the PS5 trademark was first applied for at India's IP office by Delhi individual Hiteshi Aswani on 29 October 2019. When the paper reached out to Sony to ask if this was the reason for the console's delayed released in India, a spokesperson for Sony India said: "Thank you for bringing this to our attention, however we have no comments at this stage".
Subsequently, media reports have speculated that the trademark could lead to delays for the console in the country. However, attorney Deepak Gogia, partner at K&S Partners, is sceptical about that. "This appears to be highly unlikely," he explains. "Sony has a series of trademark registrations in India starting from PS to PS4, and PS5 is nothing but a legitimate brand extension on Sony's part."
Sony's established presence in the Indian market with its PlayStation series of consoles should make it a non-issue, concurs Shailendra Bhandare, partner at Khaitan & Co. Although Aswani filed his application in October last year, this was "after media reports in 2018 to 2019 about Sony launching its PS5 series". Therefore, he adds, "Sony should be in a position to defend any action given that the media reports were prior to the date of trademark application of this individual."
Seeking to strengthen his legal position, it appears that Aswani has also opposed Sony's trademark applications related to the PS5 in India. Due to the prevalence and market knowledge of the PlayStation marks, this also shouldn't cause too much issue, Bhandare notes: "This per se does not pose any major obstacle for Sony's use of the name in India, given the widespread use and recognition of its PS series of marks in India over the years."
Sony's own  opposition to Aswani's trademark states that the company has proprietary rights that have been "unequivocally acknowledged and recognised the world over". Additionally, Sony's claim of prior rights reflects important ground work that it has in preparing for the global launch of a huge product like a new games console.
While Sony are almost certainly in a strong position, the incident is still a pertinent reminder of the importance in protecting brands as early as possible when there is a risk of squatting. "The brand takeaways from this situation are that international brands should file trademark applications as quickly as possible because India is a jurisdiction which allows applications to be filed on an 'intent to use basis'," explains Disha Dewan, an associate at RK Dewan & Co.
To pre-empt trademark squatters, many brand owners will file stealth applications in another name or file the application in a relatively smaller jurisdiction to claim priority. It appears that Sony has adopted just that tactic, even though the PS5 has long been mooted. "Sony's PS5 application in India claims priority from a Jamaican application," explains Bhandare. "Jamaica as a jurisdiction may not be on the top of the list for squatters to take note of (or to search easily) and the priority provisions allow an obscurity for six months without losing priority." 
Positively, though, trademark squatting isn't too common in India, believes Ranjan Narula, a partner at RNA IP. Where it occurs, it is seen more often with applications for major brands, with an intention to use the mark in other product sectors. "However, with courts coming down heavily on fraudulent marks and not insisting on actual use of a well-known-mark in India to stop infringement of a mark, trademark squatting is receding."
Nevertheless, it is a problem that all brands with an intention to launch products in India should take into consideration.