Trademark Modernisation Act introduced in bid to combat fraudulent filings: reaction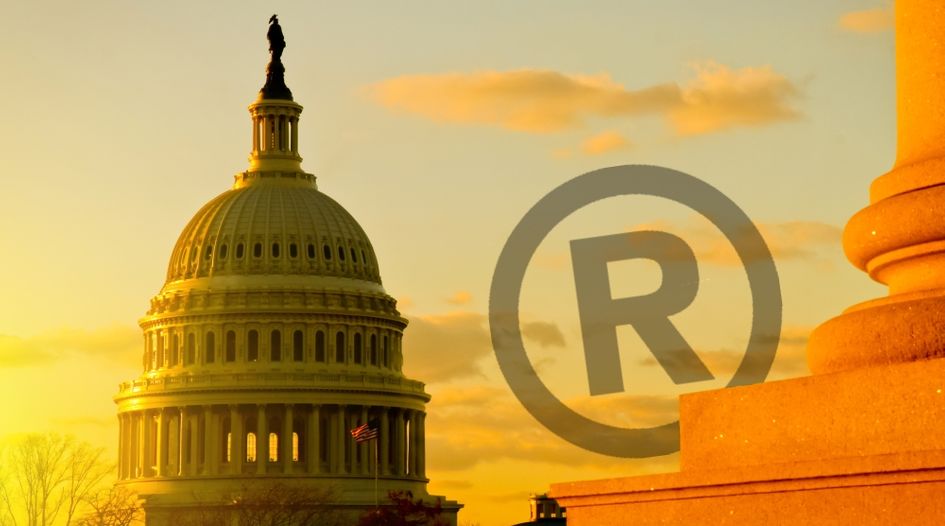 Bipartisan legislation to modernise US trademark system introduced in Congress
Seeks to tackle fraudulent applications and allow for expedited examination
Trademark expert warns that act could lead to increased cost for clients
A bipartisan, bicameral legislation that modernises the US trademark system has been introduced in the House of Representatives. The legislation seeks to provide for third-party submissions of evidence relating to a trademark application, establish expungement and ex parte proceedings relating to the validity of a mark and empower examiners to gather evidence during examinations. Examining the act, one legal expert has warned that it has the potential to cost brand owners significant time and money.
The Trademark Modernisation Act 2020 is intended to update the Trademark Act 1946 and follows both USPTO efforts to tackle fraudulent specimens of use and a recent US Senate hearing on fraudulent trademark applications. That issue is one that we have reported on extensively on WTR, having revealed the problem of illegitimate trademark specimens in November 2017 (followed by an extensive two-part investigation in June 2019, which identified hundreds of suspicious specimens from applicants based in China). In response, the USPTO initiated a series of actions to combat the problem, culminating in a major rule change – implemented in August 2019 – that required foreign-domiciled trademark applicants to use an attorney who is licensed to practise law in the United States. In December, shortly after the Senate hearing, we noted that the issue of seemingly fraudulent specimens of use continued.
That appears to have led to today's move, with Senator Chris Coons reflecting: "I am concerned that the recent flood of fraudulent trademark filings, many of which originate in China, have frustrated legitimate branding efforts by US companies. Meanwhile, owners of trademarks for authentic products face unreasonable hurdles when trying to block the use of confusingly similar marks that would mislead the public – including dangerous counterfeit products from China."
Senator Thom Tillis added: "Recently, there has been a flood of fraudulent trademark registrations coming from China that harm American consumers and businesses by making it difficult for new businesses to obtain trademark protection for their commercially used marks. I am proud to introduce this much needed update with Senator Coons and Representatives Nadler, Collins, Roby and Johnson, and I will work to build bipartisan support so we can combat fraudulent trademark registrations coming from China to move our trademark system into the 21st century."
As to the specifics, the act would provide a process for third parties to submit to the USPTO evidence relevant to the examination of a trademark application prior to its approval, and create a  new expedited ex parte cancellation procedure. Current law provides that a third party can only request cancellation of a registration through an inter partes procedure before the TTAB or in a lawsuit in district court. The new procedures would provide an expedited process by which it could request cancellation (or expungement) of a registration when there has been no proper use of the mark.
The act would also codify additional trademark examination procedures, which gives the USPTO flexibility and additional authority to gather evidence during examination. The USPTO director would also be able to institute an ex parte examination proceeding on their own initiative.
In terms of timings, the USPTO would be granted flexibility in setting times for responses to office actions issued during examination. Currently, the statute requires that the USPTO allow six months to respond, but the new provision would allow the office to set response periods, by regulation, for a time period between 60 days and six months (with the option for an applicant to request extensions to a full six-month period).
Elsewhere, the act contains remedies that are designed to protect consumers in trademark cases. Historically, if a trademark owner prevailed in an infringement lawsuit, the owner would be entitled to a presumption that the court would award an injunction against the competitor's continuing use of a confusingly similar trademark (so that consumers would not be misled about the source of a good or service). However, following the Supreme Court's ruling in a patent infringement lawsuit holding that injunctions could not be presumed in that context (eBay v MercExchange, 547 US 388 (2006)), a circuit split has developed as to whether irreparable harm can be presumed when a trademark violation has been proven. The proposed act clarifies that, for trademark violations, a rebuttable presumption of irreparable harm exists given the consumer protection concerns that would occur otherwise.
The act also provides for a study, covering the period from 18 to 30 months after the date of enactment, to assess the efforts taken to address inaccurate and false claims of use in trademark applications and registrations.
The legislation was introduced yesterday by Senators Tillis (R-NC) and Coons (D-DE) and Representatives Hank Johnson (D-GA), Doug Collins (R-GA), Martha Roby (R-AL) and Jerry Nadler (D-NY). The release announcing the move references a number of letters of support, with Stephen Lee, chief IP counsel for Target, saying: "We are concerned about fraudulent trademarks flooding the US Register. When the USPTO approves a fraudulent trademark application, it can effectively block our legitimate efforts to trademark our owned brands. The bill provides several different avenues for a third party, typically a trademark holder, to object and offer evidence regarding registrations and pending applications."
Lee also welcomed the flexibility for the USPTO to review applications in less than six months, stating: "Shortening the time for an applicant to respond from six months to 90 days or less would keep pending applications moving through the system, decreasing pendency. This timeframe was set when applicants had to physically mail in specimens for inspection and does not reflect the online filing system in use today."
However, Eric Perrott, a trademark and copyright attorney at Gerben Law Firm, told WTR: "I feel that the Trademark Modernisation Act's expungement and re-examination proceedings have the potential to cost brand owners significant time and money in responding to these allegations of 'non-use' that outweigh the intended benefits. Procedurally, a third party without standing or any real interest could ask the USPTO to initiate one of these new proceedings, as long as they produce sufficient 'evidence' of non-use. The lack of any standing requirement, the potential for this proceeding to be anonymous, and for the ambiguity in what would be required to initiate and respond to these inquiries is extremely concerning, especially for my clients, who tend to be small businesses with tight legal budgets."
He adds: "Further, we have remedies already with the TTAB – why is the USPTO Office of the Director better qualified to handle these matters than the TTAB, with decades and decades of precedent and procedure?"
The act will be the subject of intense scrutiny and discussion as it progresses. Following closely on the heels of the SHOP SAFE Act 2020, introduced in the US House of Representatives this month with a view to making e-commerce sites more liable for counterfeit products traded by third parties on their platforms, it sets up 2020 as a potentially significant year for trademark legislation in the United States.