Trademark budgets take continued battering as cybersquatting actions hit record high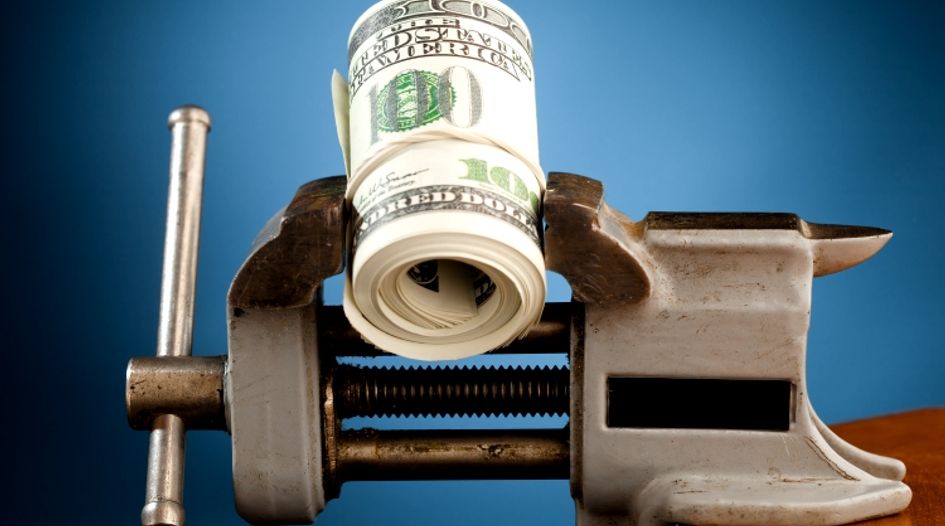 WIPO statistics reveal record year for UDRP filings; Philip Morris most active brand
Companies in banking, finance and pharmaceutical sectors biggest source of filings
Post-GDPR, upward trend likely to continue – placing strain on trademark budgets
UDRP filings at WIPO continued to trend upwards, with 2018 setting a new record for the number of cases. While the total number of domains covered by these filings dipped, the upwards trend is likely to continue given the enforcement challenges posed by changes to WHOIS access in light of the European Union's General Data Protection Regulation (GDPR) – placing yet more strain on trademark department budgets.
In terms of headline findings, WIPO has revealed that trademark owners filed a record 3,447 cases with its Arbitration and Mediation Center in 2018 – a jump of 12% year-on-year. While the headline finding is a record high number of cases, the number of domain names cited in these filings was down 11% on 2017:
2018: 3,447 cases; 5,655 domain names
2017: 3,074 cases; 6,371 domain names
2016: 3,036 cases; 5,354 domain names
Taken together, the two statistics will be a concern for trademark owners grappling with finite budgets – indicating that trademark owners are getting less bang for their UDRP buck (while spending more overall). In 2016, the average number of domains targeted in each UDRP filing was 1.76. In 2017 this rose to 2. However, this year if fell significantly, to 1.49.
In many respects, a spike in cases was to be expected. The trend has been upwards for a number of years now and there is no indication that the rate of online infringement is slowing. Add in the impact of WHOIS going dark and you have a situation where some rights owners will have to turn the UDRP as an alternative way to reveal underlying domain name registration data. As it stands, the prospect of a unified access model which will give rights owners the ability to access hidden WHOIS data for intellectual property enforcement purposes remains some way off. The temporary specification does require registrars to offer reasonable access, where there is a legitimate interest, however – as we have written before – some are less co-operative than others. In this environment, the UDRP becomes the 'go to' tool, where previously rights owners may have opted to reach out to registrants direct. In short, it looks like the UDRP will remain the default tool for some time to come.
Delving deeper into the statistics, in terms of the parties filing the most domain name complaints with WIPO last year, Philip Morris again topped the list, with 129 cases (a jump of 41% year-on-year).  The top 10 filing parties were:
Philip Morris (129 cases)
Andrey Ternovskiy (Chatroulette) (119)
Carrefour (59)
Michelin (51)
Sanofi (48)
Accor (46)
Virgin Enterprises (43)
AB Electrolux (35)
LEGO (31)
BMW (24)
Staying with complainants, the US (with 976 cases filed) remained the first-ranked filing country, followed by France (553), the UK (305), Germany (244), and Switzerland (193). In terms of industry sectors, the banking and finance was the source of most filings. The top 10 is as follows:
Banking and finance: 12% of all cases
Biotechnology and pharmaceuticals: 11%
Internet and IT: 11%
Fashion: 8%
Heavy industry and machinery: 8%
Retail: 7%
Entertainment: 7%
Hotels and travel: 5%
Food, beverages and retsaurants: 5%
Electronics: 5%
As to where UDRP filings are focused, '.com' remains king, accounting for 72.88% of cases in 2018 (3,660). The top five is rounded out by '.net' (4.62%, 232 cases), '.org' (3.5%, 176), '.info' (2.23%, 112) and '.online' (1.55%, 78). In total, disputes involving domain names registered in new gTLDS accounted for 13% of the total.
Of course, not all UDRP complaints are successful, meaning that not every case indicates infringement. However, the spike in cases is a concern and it is important to note that this is only part of the picture (albeit a significant part). As we have noted before, WIPO's data does not highlight the prevalence of cybersquatting in the numerous country-code extensions which have chosen to create and run their own dispute resolution service. It is also not the only UDRP provider, and the statistics additionally do not include URS filings. In reality, then, the level of domain name actions lodged by rights holders will be greater than the WIPO statistics indicate.
Much of the media coverage of the statistics will focus on the new record number, and the fact that Philip Morris topped the case filings list. All worthy headlines – however, less commented on will be the strain that this rise has on trademark team budgets. Sadly, it would be no surprise if, 12 months down the line, we are writing that 2019 has set yet another record.