Top three tips for a crisis-proof influencer agreement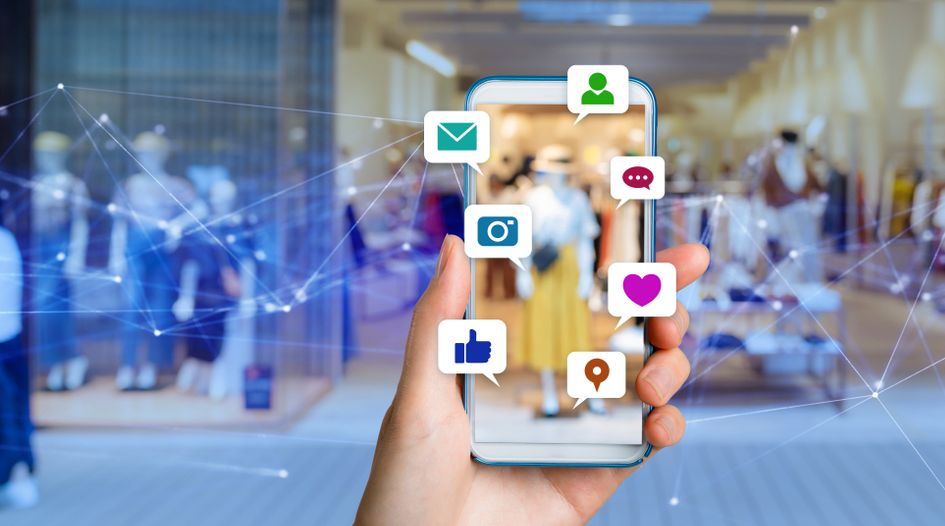 The covid-19 pandemic has seen numerous social media influencers reshape their Instagram, TikTok and YouTube feeds with more candid content. Quality King Distributors Inc's Jessica Elliott Cardon highlights three contractual provisions that brand owners can use in partnership agreements to maintain control over uploads and timelines in the event of a crisis.
Over the past few months, as the world has taken steps to shelter-in-place during the global covid-19 pandemic, brands have had to adapt quickly and modify their online and social media marketing strategies to put consumer health and wellbeing ahead of commercial sales and product launches.
With families juggling working from home responsibilities with home schooling and individuals struggling with unemployment and furloughs, the hallmarks of aspirational marketing on social media, promulgated by influencers in support of brand partners, ring false and, simply put, do not speak to the authenticity of the consumer's present and future lifestyle. As such, influencers have repositioned their social media content to maintain brand authenticity during the pandemic. But what types of contractual provisions in social media influencer agreements can protect brands in times of upheaval?
Provide a right to approval
With respect to content control, a standard provision in an influencer agreement provides the brand owner with an approval right over the content before it is posted and may provide the brand owner with the right to request a revision of the content beforehand.
The brand owner can also request that the content portray the brand in a positive light and stipulate that the content produced by the influencer is consistent with the quality of the content previously posted by that influencer on their social media channels. In a time of crisis, this type of provision could be leveraged to obtain a revision of content where the tone is not appropriate based on current consumer expectations and needs. The provision may state as follows:
All Social Media Content developed by Influencer is to be approved by Brand Owner before posting, with Brand Owner's approval not to be unreasonably withheld. Brand Owner may request one revision to Influencer's draft Social Media Content. All Social Media Content provided by Influencer must portray the Brand in a positive light and must be consistent with the quality of imagery posted by Influencer in the past for similarly-positioned brands and brand partners to Influencer's controlled Social Media channels.
However, if the content meets all of these contractual requirements and has already been approved by the brand owner but not yet posted, the brand owner will likely need to look to other provisions within the influencer agreement to delay activation of the content on social media if it would no longer be appropriate during a crisis, particularly if any portion of the Influencer's fee and compensation has been delayed until after the publication of content.
Specify activation timelines
To this end, an influencer agreement should include provisions that specify content activation timelines, as well as a cancellation clause that could be leveraged by the brand owner. The parties will often agree to a mutual activation calendar, with a scheduled roll-out for different types of social media post. For instance, where the brand owner and influencer are partnering to promote a product launch, they may stipulate the timing of certain activities, including Instagram takeovers of the brand owner's account by the influencer on the day of launch and an Instagram story post the day before the launch that hints at aspects of the product reveal. The parties may also negotiate cross-promotion on social media channels, with content posted to TikTok, Twitter, Snapchat, YouTube and Instagram based on consumer audiences aligned with both the influencer and the brand owner.
Although the activation calendar is typically mutually negotiated to meet the brand owner's needs to capitalise on sales opportunities, event programming and product introductions, and to ensure that the influencer's other third-party brand activities do not overlap with those of the brand owner, the brand owner should still consider inserting a provision that provides a unilateral right to delay activation as an added protection against untimely content publication in times of crisis. For example, a brand owner could insert a provision similar to the following:
Brand Owner and Influencer will mutually discuss and negotiate an appropriate activation calendar for the Social Media Content and Deliverables across all Social Media Channels controlled by Influencer, with cross-promotion on Brand Owner's Social Media Channels. Influencer will provide Brand Owner with at least three (3) business days advance notice before any Social Media Content and Deliverable is activated by Influencer. Brand Owner has the right to request either (i) a reasonable delay in posting any Social Media Content and Deliverable or (ii) non-publication of any Social Media Content and Deliverable, to ensure that the publication timing, if published at all, is fully aligned with the purpose of this Agreement and Influencer's Services to support the Brand Owner Campaign.
By inserting a delay of three days (or however many days the brand owner and influencer negotiate) before any content is published, the brand owner gains time to consider internally whether business needs or the consumer climate has changed – and how this affects the planned content. However, this type of provision shifts all control over the publication of content to the brand owner. While this is desirable to the brand owner, if the influencer fee structure in the agreement conditions payment of a portion or all of the fee upon content publication, the influencer may reject this condition or press for full fee payment if the brand owner delays or declines publication for business alignment reasons.
Insert modified force majeure clause
Another approach is to insert a clause that functions as a modified force majeure clause, specifically in recognition of any changes in the business relationship that may require a mutual-reassessment of the content in development and/or the content publication timeline. This could benefit both parties, particularly in the case of any news events that are triggered by the actions of either the brand owner or the influencer. Brand crisis comes in many forms and situations may arise where an influencer wishes to delay or exit a contractual partnership with a brand. In the past year alone, there have been several news reports portraying various fashion and beauty brands negatively, including allegations tied to racially influenced claims of cultural misappropriation in fashion designs, purchased four and five-star online reviews, and product defects resulting in harm or injury to consumers. Under these types of circumstances and brand crises, an influencer might want to sever the brand partnership to avoid any negative association with the brand and to preserve their authenticity with their followers and audience. Positioned this way, the parties could mutually benefit by negotiating an agreement clause that provides either party with the opportunity to delay, postpone or re-negotiate terms of the influencer agreement based on a crisis event or even cancel the agreement and partnership due to either party attracting negative media publicity.
Ultimately, when working with influencer partners, brand owners should take into consideration all aspects of the working relationship and the content produced by the influencer at the time of contract. These contractual arrangements should dictate all aspects of the relationship and can provide the brand owner with an opportunity to re-evaluate and re-position an influencer relationship during a crisis. Likewise, these provisions could benefit an influencer looking to protect their own brand during times of global upheaval or brand crisis to ensure that any content they post is tonally appropriate for their audience. Many influencers have personalised their experience of the covid-19 global pandemic, maintaining a shared connection with followers during periods of quarantine and adapting the tone and nature of their posts to reflect the altered commercial circumstances of the time. Likewise, brands have sought to change their marketing direction on social media to reflect quarantine experiences or aid initiatives, which helps to re-direct consumers from news stories focusing on closed retail and business operations, as well as employee furlough events and potential brand and corporate bankruptcies. With proper planning and contract drafting, brands and influencers alike can plan for unexpected crises and negative news cycles, enabling both parties to adapt social media marketing strategies quickly to react to developing consumer expectations, thereby preserving brand and influencer online audiences and authenticity.  
This is an extract from a longer article on influencer agreements, which will be published in the next issue of WTR – available to subscribers in early July.