Top five challenges facing Global IP Award winners – then and now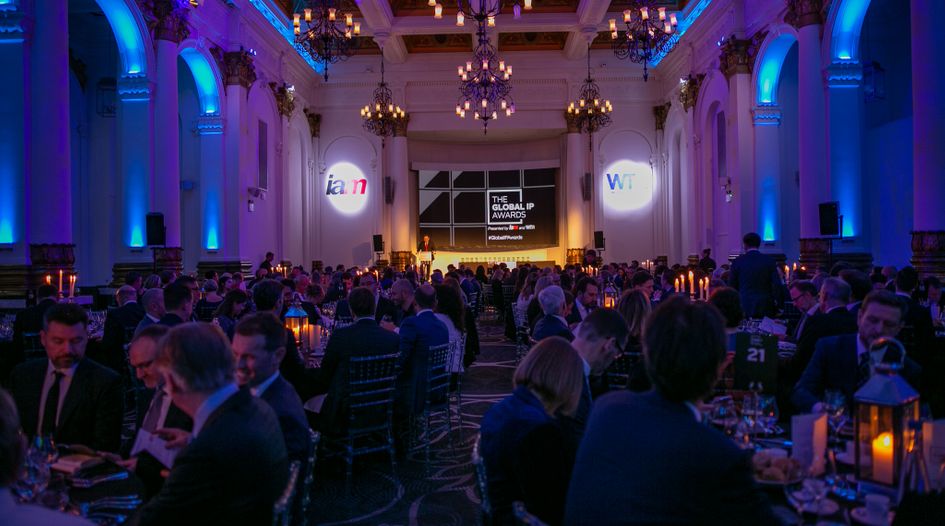 As a precursor to the special Global IP Awards 2020 supplement published today, we review just how much has changed since we first asked a sample of our winners to discuss the challenges that they face protecting clients' brands and their expectations for the future of the IP industry.
As part of this year's Global IP Awards, which took place in January 2020, a selection of the winning trademark law firms shared their thoughts on some of the most pressing issues of the day and how their teams are evolving to keep pace with changes in both intellectual property and broader legal practices. Their responses have been published in a special supplement available now. In this precursory piece, we take a look at some of the key issues raised and ask how concerns that felt so prominent only two months ago – as well as any predictions for the future – are likely to differ now in light of global events.
1. New technologies are affecting communication as well as IP law
It goes without saying that rapid advancements in technology are transforming industries around the world at an unprecedented rate. "With the development of new technologies, the world is moving at a faster pace, creating increased time and cost pressure," states Germany Trademark Prosecution Firm of the Year, Grünecker. As such, Benelux Trademark Attorney Firm of the Year, Arnold & Siedsma admits that "clients may expect an instant response to or immediate action on their requests". "The main challenge is to ensure that we deliver the swift responses that our clients desire."
One way to do this is through the use of AI. "AI has the potential to automate many time-consuming IP tasks, increasing the ability to analyse large amounts of data in a short timeframe," states International IP, Indonesia IP, Taiwan IP and Russia Trademark Firm of the Year, Baker McKenzie. "Supporting strategic trademark litigation advice, AI software that forecasts a potential litigation outcome uses data from existing case law or a judge's or rights holder's previous actions to identify underlying trends." In fact, Grünecker argues that this kind of technology "will allow us not only to free up capacity to focus even more on the tasks that require a human law expert but also allows our clients to save money in the process".
This is something that China Trademark Firm of the Year, Chang Tsi & Partners, set out to achieve when it teamed up with well-known Chinese software company China Great Wall Technology Group to develop a new digital platform based on cloud computing technology. The system provides attorneys and staff with greater flexibility and speed – "efficiencies which we are then able to share with our clients", says the firm. "This new database allows us to maximise our efforts in both realms and thus increase our value to clients."
However, cutting-edge technology also brings its own set of challenges. "AI technology will affect human-centric trademark concepts such as the 'average consumer'," warns Baker McKenzie. Moreover, UK Trademark Firm of the Year, Stobbs IP Limited, admits that "these tools will only support brand owners so far – they need to be coupled with specialisation, focus and expertise to get results".
As a result, IP lawyers may be relieved of some of their more time-consuming tasks, but they will certainly be kept busy in their evolving role. "There will still be room for good lawyers providing specialised and personal advice in the future," assures Norway Trademark Prosecution Firm of the Year, Kvale Advokatfirma, with Grünecker continuing: "There will be no digital substitution for open-minded and forward-thinking practices that combine their high-quality work with the possibilities of the future."
Spain Trademark Prosecution Firm of the Year, BomhardIP, reiterates: "We do not believe that AI can replace the assessment of a well-trained lawyer, but it will affect how we conduct trademark clearance in the future and could allow us to predict the outcome of cases more precisely."
As such, having the most up-to-date technology can save firms – and more importantly, clients – time and money. With the world currently facing unprecedented economic challenges, and clients laser-focused on costs and spend, this kind of value add could prove essential to practices trying to keep their footing on the rocky road ahead.
2. IP attorneys are expected to have a wider remit and key role in the business
The evolving role of the modern IP lawyer does not begin and end with technology, either. "Clients want an attorney who is involved in and takes care of their business," states Arnold & Siedsma. Someone "who sees the broader picture and advises on how to get the most out of their intellectual property". This often means more than just engaging on a trademark level. "Make sure your view is broader than trademark practice," the firm advises. "Hone knowledge and skills beyond those in IP law. The trademark attorney of the future will have to present themselves as a sparring partner for the decision makers who want their business to benefit from IP protection."
Indeed, getting IP professionals into the room where key decisions are made is a driving force behind Stobbs IP Limited's practice. "Without a proper understanding of the wider offerings and context of brands, it is impossible to provide the highest-level advice," the team states. "Intellectual property should not be planted within legal functions – instead, it should be a driver of commercial decision making… By understanding intellectual property and recognising it as an asset to curate and in which to invest, commercial and legal functions can break out of their silos and collaborate in order to drive success."
This client-centric approach is paramount at Grünecker as well. "Clients' expectations are far more diverse and they therefore demand a more individual and personalised approach. It is neither possible to meet their needs with standardised procedures, nor with pro forma advice. We work hard to develop and optimise our approaches."
Italy Trademark Attorney Firm of the Year, Barzanò & Zanardo, also emphasises the importance of building these trusting relationships. "When working with clients, our consultants do not consider themselves merely executors but rather strive to become proactive partners," claims the firm. "As a result, our clients trust us and continue to seek our advice throughout their expansion – not only to file new trademark applications, but also to get a 360-degree view of their intellectual property."
Ultimately, having broad legal knowledge and the skills to engage key stakeholders are characteristics that all of the Global IP Awards winners endorse. For Baker McKenzie: "A successful IP lawyer will understand the need for ongoing education in terms of both legal developments and industry knowledge, in order to remain informed and relevant to clients in this competitive business climate." Those skills have never been more important than they are now.
3. Clients are coming under increasing budgetary pressure
The importance of remaining relevant cannot be underestimated, as the competitive legal landscape is only expanding. "There is more competition than in the past, which means that we are constantly pushing ourselves to stay ahead of the curve," states Grünecker. "There are a considerable number of legal service providers specialising in certain fields. We therefore focus on providing a bespoke service that is based on quality, experience and team work."
Additionally, with growing in-house expertise, many law firms are being forced to adapt. "Clients are no longer looking solely to external counsel for knowledge… much more work can be performed internally and external counsel need only be retained in case of escalation," admits Netherlands Trademark Firm of the Year, Brinkhof. "For law firms, this means that discussions with the client are much more in depth. It also forces firms to rethink parts of their earning models and how they can best facilitate clients in this new age."
Law firms are not the only ones feeling the pinch of a competitive business environment. Clients are also coming under increasing pressure to handle reduced budgets and make their money go further. "All our clients tell us that they face growing challenges within their legal teams and have to manage these with increasing budget constraints," reveals Stobbs IP Limited. Thankfully, this means that the role of a savvy IP professional is appreciated now more than ever. "Companies are waking up to the fact that you need to make good, informed and consistent decisions in terms of investment and resource allocation – especially with budget constraints becoming more and more severe. You cannot do that unless you are monitoring and measuring the value of your brands."
With clients demanding more for less, only the most innovative firms will be able to meet their needs. Whether that means maintaining competitive fee structures, providing a bespoke service or responding to instructions at lightning speed, "we need to understand that very high fees for fairly basic things will not survive and so see past them to other approaches," states Stobbs IP Limited.
4. The future of overseas markets has been thrown into uncertainty
A lot has changed in the two months since the Global IP Awards ceremony. With the coronavirus pandemic devasting businesses around the world, every industry looks set to endure the consequences. For that reason, many of our winners' predictions for the future of overseas markets may already be obsolete. That said, it is important to reflect on the route that we were previously on, in order to determine where we might – or should – aim to return to.
Chang Tsi & Partners was optimistic about reforms being made in Asia. "As the Chinese government continues to reform the economy, moving from an emphasis on high-speed growth to high-quality growth, the role of intellectual property will become increasingly important," the firm states. "Over the next five years, the Asia-Pacific market will play a significant role in the global IP market and propel worldwide development, benefiting from rapid growth in China, India and Southeast Asian countries." What lies ahead for these markets is now anyone's guess, but one thing is certain, the coronavirus crisis has brought home the true extent of globalisation, and this translates to IP rights. "Foreign clients are keen to see further improvement to the Chinese IP system, so that they can enjoy the same advantages as patent and trademark businesses in the United States," continues Chang Tsi & Partners. "International cooperation mechanisms should be fully utilised during customs enforcement actions so as to crack down on cross-border IP crimes and maintain the international trade order."
International trade was high on Barzanò & Zanardo's agenda too. "Thanks to huge worldwide marketplaces, small and medium-sized businesses can now sell their products in foreign countries without the need to develop their supply chains abroad. In this historic moment, we are seeing numerous companies – including Italian companies – realise how vital it is to have their intangible assets protected, at least at the European level." With small and medium-sized business sure to be the worst hit by the coronavirus, those that survive will be overhauling their business strategies, and many clients will be asking difficult questions about how best to proceed with IP protection. "For global clients in particular, having a cohesive strategy across the relevant jurisdictions in which they do business is a key requirement," states Baker McKenzie, and this is likely to remain true.
However, things are in no way helped by "the continuing rapid growth of online infringement" highlighted by Stobbs IP Limited. "This is not just getting bigger, but also more complex and more international," states the firm. And as an increasing number of consumers and rights holders turn to the Internet to keep afloat in a world on lockdown, it is no surprise that online counterfeiting is increasing significantly.
5.  The biggest challenge will always be counterfeiting
"Although most counterfeit products originate from Asian markets, the rise in e-commerce means that borders are fading and increasing numbers of small counterfeit resellers are popping up around the world," states Brinkhof. "Copycat behaviour and counterfeiting are a thing of all ages and will, unfortunately, continue to exist in the future as well."
Whatever the climate, the important thing has always been – and will continue to be – being able to adapt. "The fact is that you will never be ahead of the infringers," concedes Stobbs IP Limited. "However, good strategy, smart investigation, a range of escalation options and operational execution can certainly limit their impact – even as the scale of online brand risk continues to rise."
Flexibility and creative thinking will be crucial going forward
Indeed, this is a sentiment shared by all of our winners. "The key preparation is to be open-minded about what it means to be an attorney," continues Stobbs IP Limited.
This is something that will stand the firms in good stead going forward, and it helps that most of them have been encouraging creative thinking from the moment their youngest recruits walked through the door. "By discussing case law on a frequent basis and publishing updates and thought leadership pieces, attorneys are encouraged to think outside of the box, which improves their practice and benefits clients in turn," states Arnold & Siedsma. "We work in such a way that we never take anything for granted and we highlight the importance of rethinking every single case."
"The art of legal practice lies in beating statistics and reaching an unexpected result through creativity," continues BomhardIP – a sentiment echoed by Barzanò & Zanardo, whose "teams have had to develop more outside-of-the-box thinking to add that extra value to clients' investments". "Practitioners looking to pursue a career in trademarks should be aware of the fact that this job will require them to continuously and promptly switch between a legal and a more economic, commercially oriented approach. Thus, intellectual flexibility is essential."
For Baker McKenzie, this means that a successful IP lawyer "must be able to adapt to rapidly changing regulations seamlessly and must strategically assess the potential risks involved in new products and designs". However, it is not only changing regulations that attorneys will need to adapt to now, but a global economic crisis as well.
How IP firms will weather the storm remains to be seen. What is certain is that only the most innovative practices will be able to bend with the changing times. "No one knows what the future holds," admits Stobbs IP Limited. "The only thing that we can be certain about is that it will be different and some of those changes will not be what anyone expects... Attorney firms have to embrace change and to remain open-minded." Speaking before the coronavirus outbreak, this advice seems more pertinent now than ever before.
To view The Global IP Awards: Key Insights from IP Leaders 2020 in full, click here.