Too good to be true? How to identify a suspicious trademark marketing campaign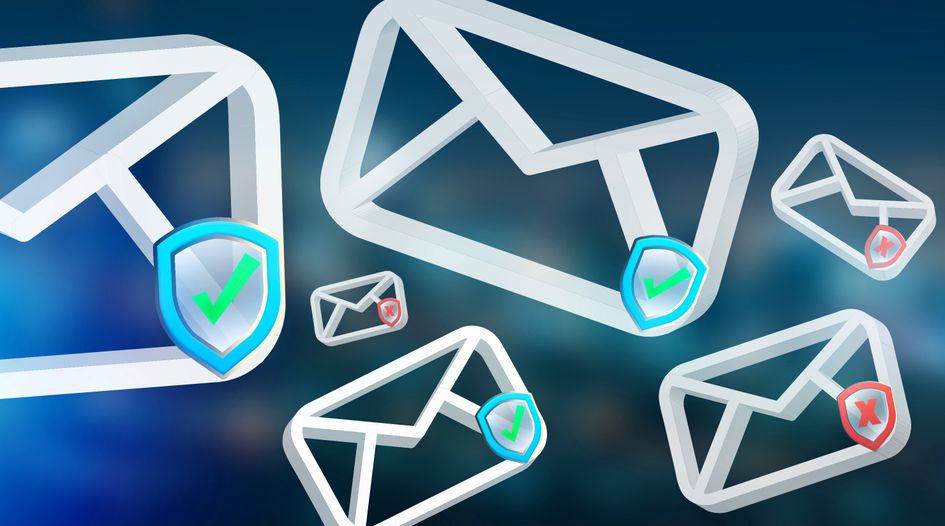 Recent rise in suspicious trademark marketing campaigns seen in United States
Number of factors should be considered when engaging trademark representation
Methods include checking an attorney's website, social media and bar details
With an apparent rise in suspicious trademark services marketing campaigns in the United States, including those that involve the hijacking of attorney information, WTR highlights the factors that trademark applicants and registrants should look out for when engaging with potential new representation.
In the past few weeks, WTR has reported on marketing campaigns that offer low-cost trademark services and, in several cases, have been deemed "suspicious", "bogus" or "potentially fraudulent". For example, yesterday we observed a recent trademark marketing campaign by 'Holly Mariella'. What looked like a standard email offering low-cost trademark prosecution work soon took a suspicious turn – as following at least three trademark applications filed by 'Holly Mariella' at the USPTO, the office received a letter from California attorney Holly C Mariella claiming that her "name, electronic signature, bar membership information and/or correspondence information" have been used "improperly" on office actions. Further red flags were raised too, including the lack of a website and claims of a 'hearing impairment' ruling out the scheduling of phone calls.
To that end, WTR has spoken with a number of small business owners to compile a list of factors that should be considered when engaging representation for trademark work. Obviously, nothing is full-proof, and there are certainly sophisticated fraudsters operating worldwide that will be difficult to identify, but the below are common ways to identify suspicious trademark marketing campaigns.
Check the website availability
Nearly all legitimate trademark attorneys will have an active website that potential clients can visit, especially if they work for a law firm. If a website is not clearly visible in the initial marketing email, it is advised to use a search engine to find it or use the email address to identify it (eg, in the 'Holly Mariella' example, the email address ended in '@doniplaw.com', which revealed an 'under construction' website). If an attorney has no digital presence, then it is likely to be suspicious.
Check the website's information
If a website is available, it is worth checking whether the information on it seems legitimate. One way to do this is by checking the text on at least a couple of the website's pages in a search engine. In one suspicious marketing campaign that we looked at recently, so-called 'Liberty Legal Firm' appeared to have a legitimate-looking website. However, on closer inspection, the attorney profiles on the site appeared to be taken word-for-word from other law firm websites (including the attorney biographies, areas of practice and bar admissions). As an extra precaution, it is advised to check the domain name information – by entering the website address into a WHOIS service, it usually gives details on when a domain name was registered. In many cases, a nefarious campaign will have only set up the website recently, so a newly registered domain name should be seen as suspicious.
Check their physical location
It is also important to check the street address given by the attorney. In the past, many suspicious law firms have given an address that is identical to a mail-forwarding or virtual office company – a tactic often used to hide the identity of the person behind the campaign. In those instances, it is recommended to ask why they are using such an address and to be suspicious of any law firm that appears to have no physical office presence. Although many firms and sole practitioners may work from home, so the use of a mail-forwarding company could be legitimate, it is also a common tactic among fraudulent campaigns.
Check their social media profiles
While not all attorneys will be on social media, most will be – especially on LinkedIn. It is therefore recommended to search for an attorney's social media presence and verify that the information provided matches what is claimed in the marketing material (and further correspondence). However, be aware that in some examples suspicious law firms have used information from LinkedIn to impersonate a legitimate attorney by copying the information from LinkedIn to a website profile.
Check their bar details
A more formal way to establish whether an attorney is legitimate is to ask for information on their bar accreditation. Typically, an attorney will be able to provide a bar number that can be cross-referenced online – in those instances, it is recommended to check that the information on the bar profile matches what is being offered (eg, if the addresses differ, ask why).
Check their previous trademark work
In nearly all instances, if a legitimate attorney is offering to assist in trademark services, then they will be the attorney of record on registrations at the USPTO. Therefore, it is advised to ask for examples of past trademark records that they have been involved in, and to check that the attorney of record information matches the details given in the marketing material (and subsequent correspondence). It is also recommended to ask for examples across a range of filing dates, to ensure consistent work over a longer period (even over six months should be adequate). In many cases, a suspicious trademark campaign – especially those that hijack attorney information – will be active for only a short period before being identified or moving on.
Check that they are engaging in a formal way
Crucially, if you decide to move forward with representation from a marketing email, ensure that the work is conducted in a professional manner. For example, a small business owner told WTR that, after nearly being duped by a scam campaign recently, they have learnt to look out for specific working methods. "What raised a red flag to me was the fact that they couldn't talk on the phone and didn't offer any other way of connecting rather than text or email," they tell us. "Further, a legitimate law firm will always connect in formal ways: agreements, contracts, legitimate bank accounts (eg, typically not PayPal)." Finally, check that the contact information remains consistent – in some instances, a suspicious campaign will send a marketing email using a legitimate-looking email address but shift to a standard Gmail, Hotmail or Yahoo address during future correspondence.
Ultimately, with fraudulent trademark marketing campaigns on the rise, there is no sure-fire way to be safe. Often the best tactic is to ask: is this too good to be true? Is the price too low and the success rate too high? Does this feel right? Outside of those questions, doing proper due diligence (including some of the suggestions above) should help to lessen the risk of engaging with bogus trademark representation.