Tokyo police step up Olympic counterfeit enforcement; Chinese fraud on the USPTO register; Ralph & Russo sold – news digest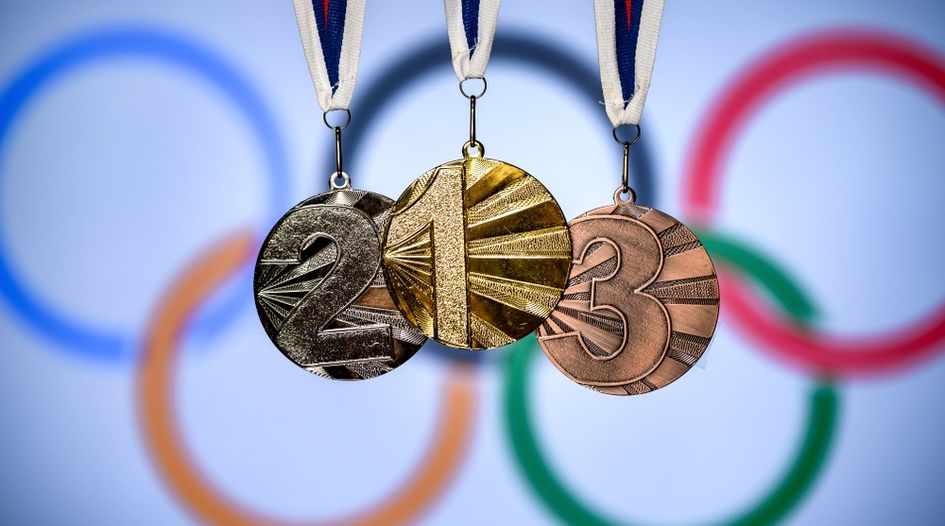 Every Tuesday and Friday, WTR presents a round-up of news, developments and insights from across the trademark sphere. In our latest round-up, we look at Verizon selling the Yahoo! brand in Japan, the IP Office of the Philippines calling on better policies to tackle counterfeiting, a counterfeit haul destroyed in Jamaica, and much more. Coverage this time from Bridget Diakun (BD), Tim Lince (TJL) and Trevor Little (TL).
Market radar:
Tokyo authorities step up Olympic protection efforts – With the Tokyo Olympics and Paralympics fast approaching, infringers are increasingly seeking to capitalise on the events. The Yomiuri Shimbun reports that the Metropolitan Police Department is strengthening its crackdown on counterfeit goods and has revealed plans to dispatch officials with expert knowledge who can conduct authentications in and around venues. The fight will also be taken online. Currently, the outlet reports, the department has around 80 investigators who can conduct preliminary authentications. During the games, they will patrol venues and the surrounding areas looking for fake goods. A senior official has confirmed that they have already started inspections and, inevitably, "there are lots of counterfeits among them". (TL)
Jamaican Customs destroy significant counterfeit haul – A report in Jamaica's The Gleaner warns that the country is fast becoming a prime dumping ground for counterfeit apparel and shoes, as well as a key trans-shipment route to other markets in the Americas. The warning came after the destruction of 13 container loads of fake goods, valued at $60 million. The destroyed items included counterfeit Nike, adidas and Michael Kors products. Mikhail Jackson, a representative of some of the brands, told the news outlet that publicity surrounding the destruction of the goods was an important signal that Customs is committed to cracking down on IP infringement. He added: "Jamaica is crucially positioned in the region as an important logistics and trans-shipment point, so you find that you have containers coming through Jamaica that are headed to many other jurisdictions." (TL)
Brand radar:
Retail Ecommerce Ventures picks up fashion label Ralph & Russo – UK couture fashion brand Ralph & Russo has been purchased by Retail Ecommerce Ventures three months after falling into administration. Retail Ecommerce Ventures is an experienced buyer, having acquired a number of brand assets over the years, including Dressbarn and Pier 1 Imports. The Florida-based investment firm's strategy has been to buy traditional brick-and-mortar brands with strong brand equity and turn these into lean e-commerce brands. Ralph & Russo appears to be the company's first purchase of a high-end brand, and it will be interesting to see how it approaches turn-around efforts. The financial terms for the deal are undisclosed, but there were reportedly multiple bidders vying for the brand. (BD)
Ferrero goes against the grain to continue growing its comfort foods portfolio – Ferrero Group, which makes Nutella and Ferrero Rocher chocolates, is sticking to sugary foods with more deals and products while rivals such as Nestlé align with healthier trends. The company plans to pick up UK cookie maker Burton's Biscuit Co, which includes big brands Maryland Cookies, Jammie Dodgers and Wagon Wheels, and recently launched a line of ice cream bars. "Ferrero do seem to be happy to invest in the indulgent end of the market even though there is a lot of noise around the healthier end," said John Spayne, a founder of Spayne Lindsay & Co, a financial adviser to consumer brands. "It may not be growing as fast as it once was, but it is still a substantial market." (BD)
Verizon sells Japan Yahoo brand to division of SoftBank Group – Verizon has come to an agreement with Z Holdings, a division of Japan's SoftBank Group, to sell Yahoo trademarks and related tech infrastructure within the Japanese market for about $1.6 billion, reports Yahoo! Finance. Z Holdings, which owns the popular website Yahoo Japan, has an existing agreement with Verizon Media (formerly Oath, formerly AOL + Yahoo), under which it pays regular royalties for the right to use the Yahoo name in Japan. These payments will stop under the new deal and will be replaced with a one-time upfront payment. This was an important issue to address before Apollo's $5 billion acquisition of Verizon Media closes. (BD)
Office radar:
(For the latest coronavirus-related updates from national IP offices, please read our dedicated article, which is being continuously updated.)
IPOSKN to use harmonised database – The EUIPO has announced that the Intellectual Property Office of Saint Kitts and Nevis (IPOSKN) has started to use and accept the list of terms from the harmonised database of goods and services (HDB) in TMclass. The database is the world's largest multilingual database for goods and services, and the terms that it contains have been pre-approved by all EU national and regional IP offices, including the EUIPO. The move brings the number of offices outside the European Union that use and accept terms from the database to 14 and the total number of participating national and regional IP offices (including the African Intellectual Property Organisation, the African Regional Intellectual Property Organisation, the EUIPO and WIPO) to 82. (TL)
OAPI director general visits Mauritania – The director general of the Afrian Intellectual Property Organisation (OAPI), Denis Bohoussou, has visited Mauritania as part of an awareness-raising campaign. During the trip, he sat down with Mauritania's minister of trade, tourism and handicrafts, Naha Mint Hamdi Ould Mouknass, and discussed topics including the construction of an IP Documentation Center in Nouakchott (the capital city of Mauritania). (TJL)
IPOPHL calls on better policies to tackle counterfeiting – The IP Office of the Philippines (IPOPHL) is calling on local and national government agencies to help "embed the culture of respect for IP more deeply into the nation". The call comes on the 13th anniversary of the formation of the Philippines' National Committee on Intellectual Property Rights (NCIPR), which urges national and local government units to implement an anti-counterfeit and anti-piracy policy (ACAPP). However, at present, only four agencies have actually implemented one (with nine more planning to roll out an ACAPP by the end of the year). As a result, the IPOPHL – which chairs the NCIPR – is targeting 50 national government agencies and 18 local agencies to implement an ACAPP by the end of 2025. "As servants in government, we must be the role models in obeying the law," commented IPOPHL director general Rowel S Barba. "We must demonstrate this by being mindful of all laws, including the IP Code, when formulating policies or initiatives and by taking appropriate action against violators." (TJL)
Time is running out for free INAPI training – The Chilean National Institute of Industrial Property (INAPI) is offering free training to "deepen knowledge on trademarks and patents". Three online courses are available for pre-registration until 11 July: intellectual property in the knowledge society; introduction to patents; and introduction to trademarks. Places are limited, and registrants will need to take an evaluation test between 12 and 18 July to assess their current knowledge of intellectual property. Classes for the courses will begin on 26 July, with a certificate issued to those that achieve a passing grade. (TJL)
Media Watch:
Reddit user highlights Chinese fraud on the USPTO register – The issue of fraud at the USPTO caused by trademark applications originating from China is an ongoing problem that WTR has covered extensively. Over on Reddit this week, a thread on a forum dedicated to Amazon sellers has provided further insights on alleged fraud on the US trademark register. Specifically, an Amazon seller claimed to have received postal notifications from so-called "ambulance chasing trademark law firms" after a recent office action. However, they had not filed a trademark application and therefore sensed that something was wrong. Further investigation revealed "a Chinese name above my address on the letter" and on TEAS, they discovered that someone from China had "declared they were a US citizen and at my address (obviously a lie)". Digging deeper, the seller discovered that "the same contact had filed many trademarks using various addresses all with different Chinese names" and claimed that they were falsifying declarations of being a US citizen by using US locations (often addresses used by other trademark applicants) in an effort "to circumvent the USPTO requirement that non-US citizens must use US attorneys to file trademarks". After sending their findings to the USPTO, the user's case was escalated and the applicants "have been asked to prove their US Citizenship by the trademark examiner and required to pay additional filing fees when they submit their proof". Concluding their investigation, the seller offered a piece of advice for trademark users: "If you have filed a trademark within the last few years, you might want to go into the USPTO search and type in your street address 00 you never know what you will find!" (TJL)
The 2021 edition of the IAM Patent 1000 goes live – The 2021 edition of the IAM Patent 1000: The World's Leading Patent Professionals – the definitive resource for those seeking to identify world-class individual and firm-wide private practice patent expertise – is now available online. The sister title to the WTR 1000, the guide is based on an extensive research process. Over five months, IAM's team of eight full-time researchers read through hundreds of detailed firm submissions and conducted in the region of 1,800 interviews with numerous attorneys at law, patent attorneys and in-house counsel to gather market intelligence on the leading players in the field. Only those firms and individuals identified by market sources for their exceptional skill sets and profound insights into patent matters feature in the IAM Patent 1000. (TL)
Law firm radar:
Kilpatrick Townsend expands trademark and copyright team – Marcos Alvarez has joined Kilpatrick Townsend & Stockton as an associate in the firm's Atlanta office. Alvarez focuses on copyright and trademark law, and represents clients in a variety of industries in district court litigation and before the TTAB. (BD)
Adam Kaufmann joins Barnes & Thornburg – Barnes & Thornburg has added Adam Kaufmann to its IP team in Chicago. Kaufmann, who joins as a partner, focuses his practice on patent and trade secret litigation. "Adam knows his way around complex technologies and is skilled at presenting solid arguments when litigating patents and trade secret matters in the courts and before the International Trade Commission," said Julia Gard, chair of the firm's IP department. "He's a fantastic addition to our patent litigation team." (BD)
And finally...
Latest edition of the WTR 300 now available – WTR is pleased to announce the publication of the fifth edition of WTR 300: The World's Leading Corporate Trademark Professionals. The publication identifies the individuals deemed to be the leading lights of the corporate trademark world. The full methodology for the publication is available here but, in summary, we ran a three-month campaign to elicit nominations from the trademark community. Individuals who received multiple nominations from outside their own organisation were long-listed and the editorial team then engaged in additional research and outreach before deciding on the final list. The full list is now available to view here.