Three digital threats IP counsel cannot afford to ignore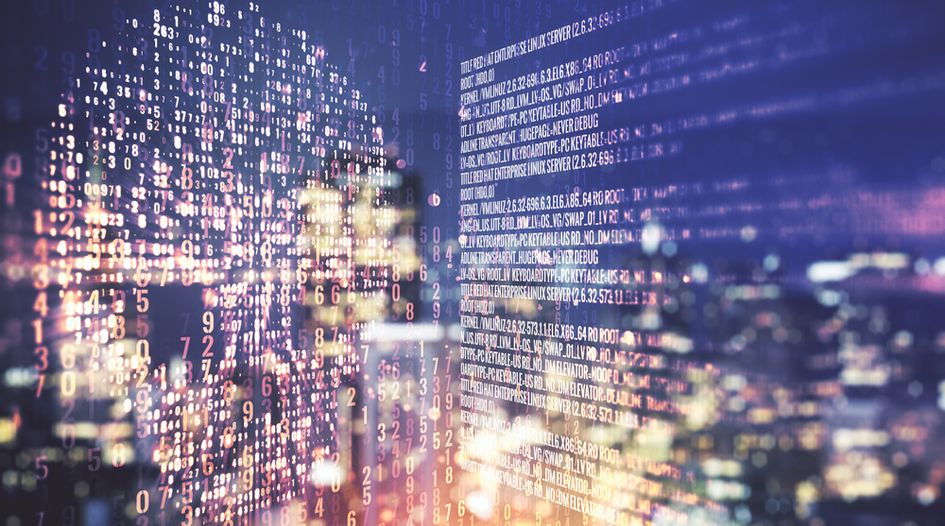 In this co-published analysis, Daniel Shapiro of Red Points identifies three major digital threats faced by brand owners and the steps that can be taken to minimise their impact.
E-commerce and online marketplaces are growing faster than ever. With more consumers shopping online and new e-commerce marketplaces arising daily, brand protection professionals know only too well that the number of counterfeit sellers is also increasing. Brand owners therefore need to take proper steps to protect their intellectual property against online infringement, starting with three key IP issues that Red Points explored in a recent webinar.
Social media identity theft
In the past, brand owners only had to worry about their physical products being replicated and sold by counterfeiters. Today, online bad actors are going to the next level by counterfeiting brands' social media sites, also known as 'social media impersonation'.
Social media impersonation is a rising problem on just about any platform you can think of. Due to the ease of setting up social media accounts, bad actors are now stealing brand identities in a matter of minutes. Intellectual property such as logos, brand names, phrases and even the look and feel of a brand's online presence can be stolen and used to impersonate legitimate companies online. This allows scammers more opportunities to redirect people to a destination where they sell fake products or lure users into making financial transactions via direct messages.
Impersonators often operate through the following:
Fake social media accounts – for deceptive purposes, counterfeiters create fake accounts using people's, brands' or companies' names, images, logos or other identifying information.
Lookalike websites – it is also common for impersonators to copy the entire design of established companies' websites. These fraudulent websites are brought to the attention of unaware customers through search engines, social media advertising and emails.
Phishing emails – a common form of business identity theft is to implement a brand's logo or name in emails sent by impersonators to employees. By doing so, fraudsters attempt to gain access to a company's banking information. This information can be used to commit financial fraud such as obtaining loans, credit lines and credit cards in a company's name.
Trademark ransom – it is also possible for criminals to steal a business' name or logo, and register it as an official trademark. They then demand a ransom for the return of the trademarked business identity.
Solution
Fake social media accounts can quickly spiral out of control and cause irreparable damage to a brand if not properly addressed. Taking preventative actions before these accounts can do real damage is key. Brand owners should start by keeping detailed records of not only their products and pricing but any suspicious accounts on various platforms.
Broad keyword searches should be used for this, which means searching for variations of the brand name (eg, misspellings, separations and alphanumeric combinations). Monitoring hashtags or keywords frequently used by official accounts is also recommended.
By analysing account parameters (eg, name, description, photos, number of followers, posts and opening date) it is also possible to determine how important a particular account is, as well as the potential risk of confusion with official accounts. This is also known as a risk and similarity score.
Keep track of the counterfeits that you take down and establish where most problems are so that you can allocate IP enforcement resources where they make the most impact.
Finally, ensure that customers have the information they need to know that they are buying from a legitimate brand. Transparent pricing and customer communication will help buyers steer clear of counterfeit goods.
The rise of fake websites
Along with fake social media profiles, fake websites are another threat. While not a new phenomenon, they are on the rise. Brand owners should be aware of scammers using fake sites to sell counterfeit products and obtain sensitive information from shoppers, among other things. Like social media accounts, these sites often feature stolen branding and images to fool shoppers into believing that they are on the legitimate brand's site. While fake websites were already a growing issue, covid-19 and the increase in online shopping have amplified this problem to an active threat that brands must protect against.
Solution
IP enforcers should conduct comprehensive searches for rogue websites via similar domains, social media ads and search engines, among others.
There are multiple ways to report fake websites infringing on your intellectual property, including the following:
Contact the company that hosts the website – you should notify the infringing website's host (eg, WordPress or Bluehost) about the incident. You can find information about the company hosting the website infringing your copyright, as well as the registrant of the domain, via ICANN.
File a Digital Millennium Copyright Act (DMCA) takedown request – DMCA requests are official letters sent to the appropriate sources of copyright infringement to alert them of the infringement. This can include the domain registrant responsible for the infringement, as well as the web host and search engines.
File a UDRP proceeding – ICANN-accredited UDRP providers should be contacted for UDRP disputes. A panel of IP professionals is appointed by the provider to assess the facts and circumstances stated in the complaint. The intended result is a decision that orders the transfer or cancellation of the domain name.
Despite these various avenues, for most brands, combatting fake websites is unlikely to be something that an individual, or even a team, can do on their own. Investing in software or support that can keep a constant scan for these sites will enable brand owners to get a handle on counterfeiters far more accurately and efficiently.
Counterfeits flood into new marketplaces
Every online marketplace holds the potential for scammers to sell thousands of counterfeit products. Amazon alone blocked 10 billion suspicious listings from being posted to its platform in 2020, according to a recent report.
New marketplaces are also on the rise in Asia, including RangeOn, Blibli, Bukalapak, Noon and Society6. Handling IP infringement within these marketplaces can be especially challenging for foreign brand owners, as requirements may differ and the relevant trademarks or design patents will likely need to be filed in the respective country.
Solution
Brand owners must not only search for counterfeits across new marketplaces, but also have a plan in place to quickly take them down. Building solid relationships with the marketplaces in which your brand sells products can make it easier to identify counterfeit products and get them taken down as quickly as possible.
Brand owners should keep the following in mind to effectively strengthen their relationships with marketplaces:
Do not wait until it is too late – make sure that you protect your brand from the start. Seek registration of the right IP rights. This will enable platforms and any other authorities to support your removal requests.
Be proactive and monitor your intellectual property – there is a misconception that all marketplaces are aware of the counterfeits on their platforms. The reality is that, unless brands communicate regularly with marketplaces and report infringing listings, the marketplaces will not know.
Provide all IP documentation/registrations – a marketplace cannot act on unregistered rights. Therefore, it is essential to include all documentation, authorisations and any other distinguishing factors with the submission.
Work and communicate with marketplaces – the more brands report bad actors to marketplaces, the more it will negatively impact their seller accounts and ultimately get them removed from the platform. By actively communicating with marketplaces, brand owners can begin to disrupt fraudulent activity and take back their brands.
It is also important that brand owners understand the size and reach of these marketplaces. If a large number of consumers are seeing your product, counterfeiters are also seeing it and are more likely to take advantage of your brand and intellectual property.
Protecting your brand is not just about mitigating physical counterfeit products anymore. Entering into 2022 and beyond, your brand identity is also at risk of being infringed upon. Actively monitoring your presence on both online marketplaces and social media is a must for IP counsel.