From the WTR archive: when brands get creative in enforcement and education efforts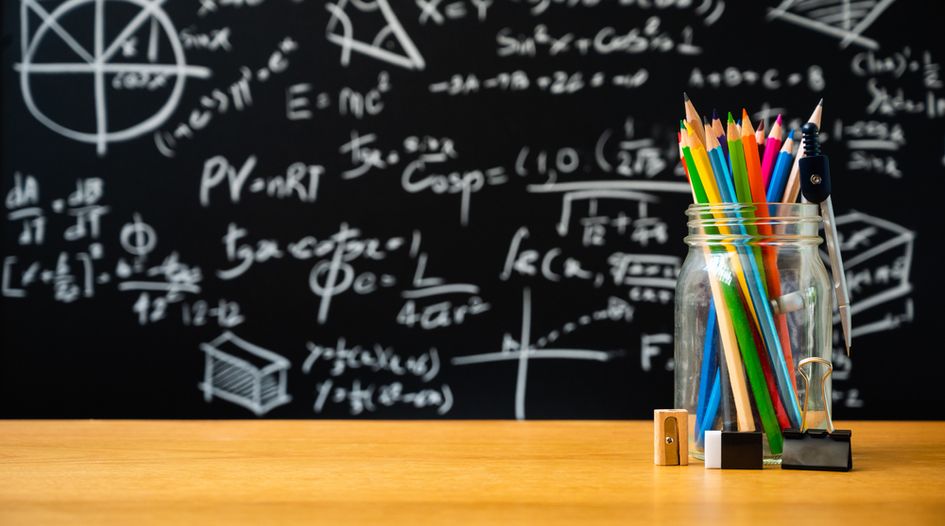 This week on WTR we interviewed Tish Berard, senior counsel, trademarks at Velcro USA. Back in 2017 the company made the headlines for its award-winning 'Don't say Velcro' video and campaign, which playfully educated consumers on the risk of genericide when brands are misused. For our latest delve into WTR's unrivalled archive of trademark content, we present a selection of articles focused on creative enforcement and education efforts, with insiders from Jack Daniel's, Netflix, TGI Fridays and Velcro reflecting on their approach.
Jack Daniel's and the "most polite cease-and-desist letter ever" (July 2012)
Before David Gooder became USPTO commissioner for trademarks he was managing director and chief trademark counsel at Jack Daniel's Properties, which hit the news when a cease and desist letter (penned by his colleague, Christy Susman) went viral after being characterised as the "most polite cease-and-desist letter ever". The recipient was the author of a book that had a cover bearing a design that closely mimicked the style and distinctive elements of the Jack Daniel's brand. Rather than respond aggressively, the letter did not ask for the removal of the book from sale, but rather that the cover be changed after the current print run – with the company offering to pay some of the costs of the redesign if the author chose to pull the existing copies straight away. Speaking to WTR days after the letter hit social media, Gooder suggested that trademark teams maintain a healthy level of objectivity when assessing an infringement scenario: "This is especially important when the brand is one that is so passionately a part of people's lives on both sides of the dispute. It may take more time to look at each situation on a case-by-case basis, but using a sharp-edged cookie-cutter approach can create a higher risk of harm to the brand when what you're really trying to do is protect it." Read more here
Netflix shows how not to be a total wastoid (September 2017)
A cease and desist letter sent by Netflix to The Upside Down, a Chicago pop-up bar themed on its popular series Stranger Things (and using its trademark without permission) showed how a humour and friendly approach can work wonders when enforcing against fans. The letter used numerous references to characters and phrases from the show, noting: "Look, I don't want you to think I'm a total wastoid, and I love how much you guys love the show but unless I'm living in the Upside Down, I don't think we did a deal with you for this pop-up." It concluded: "We're not going to go full Dr Brenner on you, but we ask that you please 1) not extend the pop-up beyond its 6 week run ending September, and 2) reach out to us for permission if you plan to do something like this again." The correspondence not only achieved its desired enforcement result, Netflix also elicited a torrent of online praise for its handling of the situation – which one media outlet deemed "adorably nerdy". Speaking to WTR the following year, Jeremy Kaufman, senior counsel, intellectual property at Netflix, reflected: "The letter shows how important it is to speak with your brands' voice when there is an opportunity to do so. Speaking in your brands' voice is not just a task for your marketing or PR teams. In the age of ubiquitous cameras, all employees are brand ambassadors whenever they are out in the wild." Read more here.
Infringe Bud Light, go to the Superbowl? (December 2017)
In 2017 such creative approaches to cease and desist letters were clearly on the minds of the Bud Light team, with media reports latching onto a cease and desist sent to the makers of Dilly Dilly Ale. The 'Dilly Dilly' catchphrase was used in medieval-themed Bud Light adverts, so the beer giant swung into action when Modist Brewing Company launched a Dilly Dilly Mosaic Double IPA. However, in keeping with the medieval theme, Bud Light's letter was written on parchment and delivered (and read) by a town crier in medieval garb. The parchment correspondence warned: "'Dilly Dilly' is the motto of our realm, so we humbly ask that you keep this to a limited edition, one-time-only run. This is by order of the king. Disobedience shall be met with additional scrolls, then a formal warning, and finally, a private tour of the Pit of Misery. Please send a raven, letter or electronic mail to let us know that you agree to this request." Additionally, the company offered two 'thrones' for Modist employees to attend the upcoming Super Bowl. The move generated a lot of online buzz, with Bud Light both enforcing its rights and receiving a significant PR bump. Read more here.
Velcro's lawyers find their (musical) voice (June 2018)
In 2017 Velcro generated headlines and impressive digital impressions for its humorous (and subsequently award-winning) 'Don't say Velcro' video and campaign, which educated consumers on the risk of genericide when brands are misused. The music video purported to be from – and featuring – "the lawyers at Velcro Companies" used catchy lyrics and flamboyant performances to plead with viewers to use the term 'hook-and-loop' rather than 'Velcro'. Looking back at the campaign in 2018,  Alexandra DeNeve, senior counsel, trademarks, proudly asserted that "the reaction was everything that we hoped for" and explained its genesis: "We had conducted a traditional trademark education print campaign in the '90s and thought the time was ripe for another one. However, the challenge was that we had a limited budget but needed to reach as many people as possible." As such, the new campaign hinged on a successful social media and PR strategy. The creative direction was also crucial in making "a dry topic compelling so that the public would actually want to engage with the message". Read more here.
TGI Fridays as a 'hero for Halloween' (October 2019)
In October 2019, the TGI Fridays legal team sent a firm but light-hearted cease and desist letter to a Chicago bar that was planning to decorate itself as the restaurant chain for Halloween. The letter stated that it is "certainly a rite of passage to dress up as your personal hero for Halloween", but that "[u]nfortunately (for you – not us), trademark law requires us to protect our brands and to take action". A packaged gift was also included with the letter. Speaking to WTR last year, Leanne Stendell, author of the letter, reflected: "This infringer clearly wanted the press they got by infringing on our rights. They were clearly hoping for our cease-and-desist letter, and clearly hoping to publicise it. It's happening more and more as people become PR savvy and see it as an opportunity that can work for them. It was a relatively new bar run by ex-PR pros." Thus, a careful approach was required, with Stendell noting that she also had to consider the pros and cons of marketing going too far in the desire to grab positive headlines: "They wanted me to drive up to the bar in a moving truck filled with TGI Fridays paraphernalia and hand deliver the letter, and they wanted to film the whole thing. I wasn't willing to do that. I'm not there to perform for the company in advertising. I laughed… it was an interesting idea but I'm not going to do that. I'll work with them on the letter and put my name on that though." Read more here.
Other instalments in the 'From the WTR archive' series: