From the WTR archive: the Michael Gleissner mystery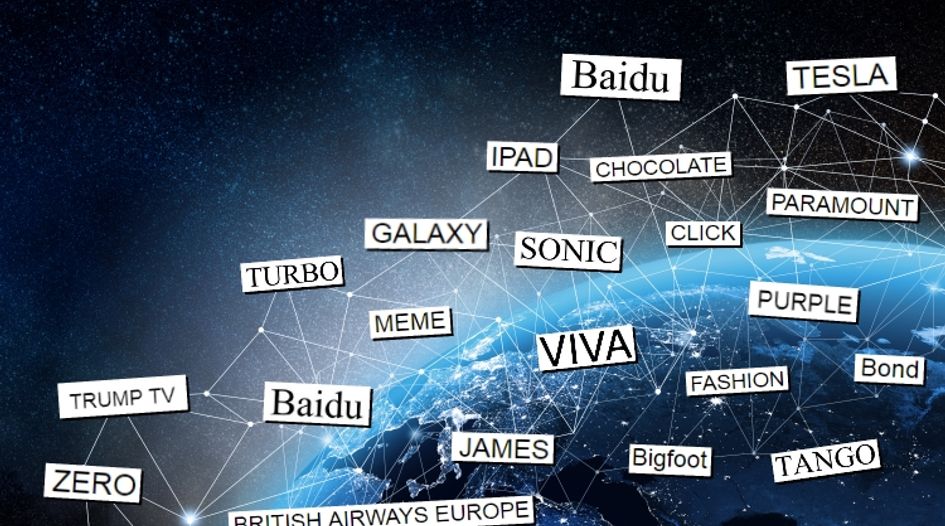 In this week's collection of articles from the WTR archive we look at a selection of content from the past four years, specifically focused on the unprecedented mass filing activities of entrepreneur Michael Gleissner. No other title has tracked this story like WTR, with our coverage submitted as evidence in a series of court cases and referenced in the mainstream media. Below is a selection from the 63 pieces that we have published on the topic to date.
It all started back in August 2016…
A mystery unmasked (August 2016)
A single UDRP dispute led to WTR uncovering over 1,000 company names that had been personally registered by Gleissner at UK Companies House, with these entities used in more than 250 filings at the USPTO. Hundreds of marks were also discovered in other jurisdictions outside the United States, which we published in a 22-page document illustrating the breadth of the filing programme. Read more here.
An insider speaks (April 2017)
Around eight months after WTR's first investigation, during a period that saw Gleissner locked in battle with Apple, we spoke to a source with inside knowledge of the entrepreneur's strategy, which we were told was based on the philosophy of "creating a brand incubator". Read more here.
What it means for brands (May 2017)
In response to our coverage, we have been contacted by many brands affected by this mass filing activity over the past four years. In May 2017 we spoke to a number of them to see how they were dealing with oppositions activities – learning that many were directing their ire towards IP offices. Read more here.
The Gleissner Files are published… (October 2017)
To gain insight into the full scope of the millionaire's domain name and trademark portfolio, we compiled a searchable database: the Gleissner Files. Compiled over a number of weeks, this revealed a network of trademarks in at least 36 countries, as well as over 5,400 domain names. Further, we discovered that some of the marks were being challenged by high-profile brands including BMW, Western Digital and even US President Donald Trump. Read more here.
… and subsequently expanded (November 2017)
Shortly after publication of The Gleissner Files, an expanded investigation by WTR uncovered nearly 2,000 more trademarks linked the serial filer. The total at this point stood at over 4,400 marks across 38 jurisdictions worldwide. Read more here.
The scope of oppositions emerges (March 2018)
After the UK Intellectual Property Office revealed that entities related to the millionaire accounted for a startling 5% of all live contested trademark cases in the United Kingdom in 2017, we published a major investigation, the Gleissner Oppositions, which collated data from every trademark opposition in the United Kingdom involving Gleissner since 2017. While, at that point, the millionaire had lost a vast majority of decisions (over 70%) and had been ordered to pay over £67,000 in costs to date, he had scored legal victories against some well-known brands, including Starbucks and TiVo. Read more here.
Filings activity stepped up (January 2019)
Less than a year later, we revealed that Gleissner had stepped up his IP application activity in late 2018, with Latvia emerging as a favoured jurisdiction for filings. Read more here.
Michael Gleissner versus Apple and Samsung (November 2019)
Towards the end of 2019, we reported on two trademark oppositions in Benelux and the United Kingdom, which saw Apple and Samsung emerge victorious in disputes with Gleissner. In the UK case, Apple – which had engaged in previous battles with the entrepreneur over applications using the IPAD and IPHONE marks – was awarded £24,550 in a dispute centred on Gleissner's RETINA filing. Meanwhile, in the Netherlands, Samsung prevailed in a judgment centred on an application for BIBBY. Read more here.
Latvia becomes the battleground (January 2020)
For the past couple of years, the trademark community in Latvia has been rocked by Gleissner's portfolio-building exercise. Earlier this year we revealed exclusive data on the so-called 'Gleissner effect' in the country and spoke with local counsel on how this activity is causing challenges for a number of businesses. Read more here.
The brand incubator endgame manifests itself (February 2020)
For four years, Gleissner's ultimate payoff has been unclear – with our 2017 piece pointing to a brand incubator as the only real clue. In February, though, we learned that he has recently launched a brand consultancy firm, called N-Cubator, which claims to have secured funding from a Chinese investment company and boasts of having access to "a large portfolio of trademarks and domain names". Read more here.
Other installments in the 'From the WTR archive' series: