From the WTR archive: the IP and marketing nexus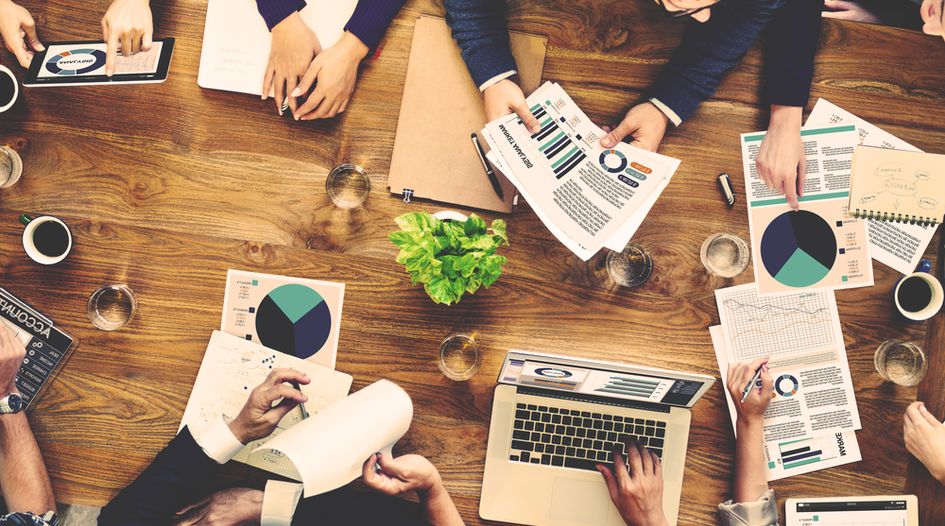 For our latest delve into WTR's unrivalled archive of trademark content, we present a selection of articles focused on the sometimes troubled relationship between marketing and legal, and what trademark teams can do to ensure that the default mode is co-operation rather than conflict.
Getting trademarks on the corporate agenda (May 2010)
Back in 2010 our annual benchmarking survey found that a quarter of in-house counsel would welcome more interaction with, and support from, the marketing department. As we wrote a decade ago, in-house practitioners must battle constantly with a misapprehension that they always say 'no' to ideas; yet they have to remain cautious about marketing's plans. Shooting down descriptive or otherwise unregistrable names thus remains a challenge for trademark counsel. The problem is exacerbated as marketing teams are notorious for frequent personnel reshuffles. As departments change, a smooth relationship can only be supported by a senior management team that maintains direct control over brand and trademark issues. Speaking to WTR, then INTA executive director Alan Drewsen felt that things were changing, stating: "I think there's a greater and greater realisation by upper management that trademarks are a key aspect of their business." That may be – but there is clearly still a way to go. Read more here.
Seeing opportunity in rule changes and regulation (October 2010)
One way to solidify the relationship with marketing is to become a proactive partner in regard to developments that affect both teams. In October 2010 the Federal Trade Commission proposed new provisions to the Green Guides, specifically addressing marketers' use of product certifications and seals of approval, and renewable energy, renewable materials and carbon offset claims. With greenwashing on the rise, we noted that trademark counsel should be monitoring the marketing spin used alongside trademarks. However, we also argued that developments like this provide an additional opportunity to improve co-operation and understanding between the two functions. Read more here.
Advice from an anonymous insider (March 2017)
In March 2017 we asked one in-house trademark expert for their candid insights into their relationship with marketing. On condition of anonymity, they warned that trademark professionals "should anticipate that the marketing and brand development teams will eventually go rogue – as they always do". While recommending regular touchpoints, frequent training and informal interaction, the message was clear: no matter what you do, expect the unexpected. The author concluded: "Trademark attorneys should understand that marketing and brand development teams will inevitably take actions that are contrary to sound legal advice." Read more here.
How marketing and legal can create a productive partnership (October 2018)
In 2018 we presented an in-depth look at the practical strategies that can be adopted in a bid to break down barriers between the two functions. Among the suggestions were to develop ongoing relationships rather than partnerships on a transactional basis, set up internal email or messaging handles for marketing to contact the legal team directly, focus on practical advice when training (rather than just the nuts and bolts of the law), be mindful of marketing rush periods, utilise naming committees and prepare clear guidelines around naming and the process for suggesting and approving names, as well as laying out clear gatekeeper roles and responsibilities. The authors concluded: "The historical 'us versus them' mentality between marketing and legal departments is not an inevitability." Read more here.
Getting cease and desist marketing stunts right (October 2019)
One trend that has brought the marketing and legal functions together has been the rise of creative cease and desist letters, with marketers often seeing an opportunity in taking a humorous approach (which we covered in last week's selections from the WTR archive). One example was a letter sent by TGI Fridays trademark lead Leanne Stendell to a Chicago bar, which planned to deck itself out in TGI Fridays garb for Halloween. The letter became a viral hit, but Stendell noted that legal professionals should bear in mind that they are not just there to make marketing happy, and they need to be convinced that publicity stunts will not backfire: "We're there to protect the interest of the company and make sure the company's legal rights are preserved. I also think we have to be aware of our own professional reputations. We have careers and have to be aware of that. They wanted me to drive up to the bar in a moving truck filled with TGI Fridays paraphernalia and hand deliver the letter, and they wanted to film the whole thing. I wasn't willing to do that. I'm not there to perform for the company in advertising. I laughed… it was an interesting idea but I'm not going to do that. I'll work with them on the letter and put my name on that though." Read more here.
PR risk is now part of the IP job (September 2020)
The article that sparked this delve into the archive was one that we published just this week, reporting on a WTR-hosted webinar that explored the development of the trademark role to monitor and analyse the risk of brand criticism. In that discussion, Steve Coates, founding partner of Coates IP and former IP counsel at Amazon.com and Twitter, identified PR risk as an integral part of the assessment that trademark teams need to conduct when determining infringement and pondering action. As the role of legal teams evolves, taking them deeper into the marketing and PR world, perhaps there will be a natural shift towards the symbiotic relationship that has largely eluded trademark professionals to date. Read more here.
Other instalments in the 'From the WTR archive' series: