From the WTR archive: media misreporting of trademarks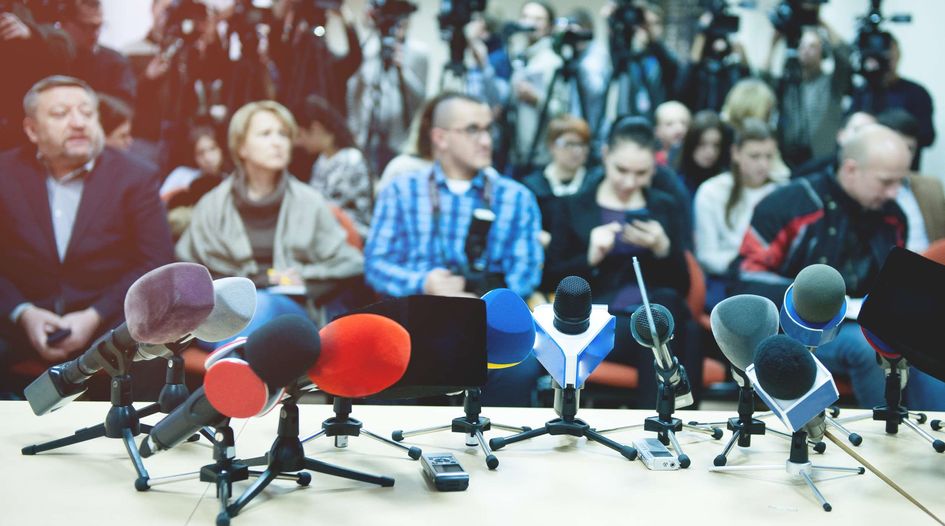 Issues around media misreporting of trademark-focused stories can elicit a range of responses on the part of IP professionals – from frustration to amusement and even bemusement. But it does matter. When readers are told they will have to, for example, ask Taylor Swift for permission if they want to say "This sick beat" (a real example), this is naturally going to stoke the kind of anti-IP sentiment that will affect rights holders across the board.
In defence of some of my peers, intellectual property is nuanced and journalism has changed. A good friend, who works for a well-known mainstream media outlet, has noted that, while she used to have a day to research and write a story, these days the norm is four or five articles on miscellaneous topics. As such, few mainstream media journalists have time to become subject matter experts in all that they write about. Thus, it is arguably up to industry to do more (and that includes this author).
For this week's delve into WTR's unrivalled archive of trademark content, we present a selection of articles exploring instances where media misreporting and misunderstanding have occurred, and what can be done to tackle the problem.
NFL team decision sparks eruption of hyperbole and misinformation (June 2014)
Back when the Washington Football Team was known by another name and the TTAB decided that six of its federal trademark registrations must be cancelled on the grounds of being "disparaging of Native Americans", it was a big story – being reported by at least 1,400 news outlets globally according to Google News. However, much of the coverage was subject to hyperbole and misunderstanding. Read more here.
Taylor Swift's trademark bid fuels hysteria (for no real reason) (February 2015)
The furore surrounding trademark applications filed by or on behalf of pop star Taylor Swift provided another example of inaccurate reporting of trademark law in the media. The coverage sparked possibly the first ever trademark protest song and had one lawyer hitting out at "oversimplified, bizarre" reactions to what is, in reality, normal practice for any individual or organisation selling merchandise. Read more here.
What is to be done? (March 2016)
With skewed coverage of trademarks in the mainstream media translating into public confusion at best and heightened hostility towards intellectual property at worst, we investigated the true extent of the problem and considered what stakeholders can do to redress the balance. Read more here.
Trademark associations look to collaborative action (March 2016)
Sparked by a perceived decline in the standard of media reporting on trademarks, a number of industry organisations pledged to collaborate on research and education efforts. Read more here.
Why brand owners hold the key to tackling IP misrepresentation (October 2018)
In this opinion column, we considered how the trademark industry can more meaningfully tackle media misperceptions of IP protection and enforcement. Read more here.
Not blocked – Meghan and Harry's brand bid (January 2020)
Despite efforts to tackle misreporting, coverage of the trademark activities of Prince Harry and Meghan Markle provided a reminder of the challenges that the trademark community faces in ensuring that the wider public are exposed to the reality of brand creation, building and protection. Read more here.
Other instalments in the 'From the WTR archive' series: