From the WTR archive: inside pharmaceutical brands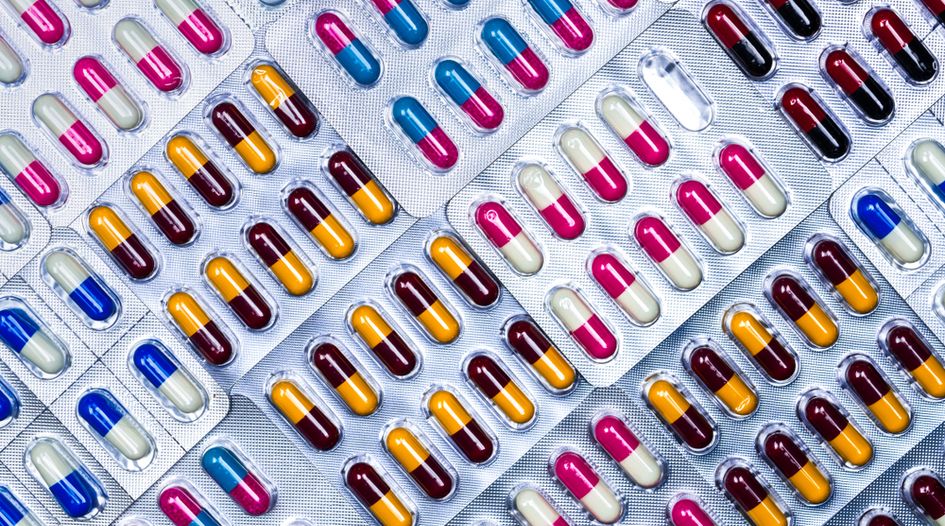 This week on WTR we reflected on the positive news from Pfizer that its covid-19 vaccine candidate appears to be 90% effective, considering the brand implications of this breakthrough for both the company and the wider pharmaceutical industry. For our latest delve into WTR's unrivalled archive of trademark content, we present a selection of articles focused on the IP issues faced by pharmaceutical companies.
Make your enemies your allies (June 2012)
At the 2012 WTR Industry Awards ceremony in Washington DC, Allergan walked away with the Pharmaceuticals Team of the Year trophy. Soon after that success, we sat down with the company's corporate trademark manager, Susan Hinchey. In a wide-ranging discussion she highlighted the importance of engagement with infringers, explaining that contacting them directly is often the best way forward: "More often than not, they don't realise the seriousness of the situation. By explaining it in understandable terms instead of turning them over to outside counsel, they appreciate your efforts and will stop." This not only saves costly and time-consuming legal action, but can also turn infringers into allies. "Amazingly, they then turn into our eyes and ears, as they feel if they can't do it, no one else should be able to." Read more here.
Have eyes and ears on the ground (July 2014)
Early participation in brand creation and strong relationships with internal stakeholders are two characteristics that Sophie Bodet, vice president and head of global trademarks at GlaxoSmithKline (GSK), told us are key to pharmaceutical brand work. In 2014 GSK's legal global trademark team comprised 50 people working from four different sites based in the United States, the United Kingdom and China. While some corporate professionals would envy such numbers, the workloads necessitated such a headcount and even then it remains important to leverage internal partners, with Bodet noting that when it comes to anti-counterfeiting: "It is important to be well connected to the sales organisation; they are your eyes and ears on the ground." Read more here.
Education matters (July 2017)
Three years ago Novartis Pharma's global head of trademarks and domain names, Myrtha Hurtado Rivas, explained how all the team members participate in cross-divisional working groups, which focus on specific areas of knowledge, such as social media, parallel trade and anti-counterfeiting. "Insights are continuously shared via the working groups, which include paralegals, attorneys and team managers," Hurtado-Rivas revealed. "As such, team members specialise in substantive areas – such as relevant legal regulatory aspects, social media, copyright or trade dress – but also in regions or countries. Externally, knowledge is developed through participation in specific courses, webinars and conferences. This is complemented by cross-functional collaboration with other departments, such as regulatory or general legal. By raising awareness about issues of importance to us, their resources can contribute to our success and vice versa – this constant exchange ensures that the bigger picture is seen by all associates." Read more here.
Battling illicit online pharmacies (October 2018)
As part of a series of conversations with leading trademark corporate professionals featured in the WTR 300, we spoke with Gilead Science's Gretchen Stroud about the challenges of protecting pharmaceutical brands. One key plank of Gilead's anti-counterfeiting strategy is to shut down illegal online pharmacies. This involves talking to registrars. Where these are reluctant to act, other tactics can be employed: "There are lots of internet service providers. You have the host as well as the registrar. Hosting agreements have similar provisions, which gives you another option. You can also have success by seeking to have websites like Google, Bing and Yahoo remove a pharmacy from their search results. They are often willing to do this when IP infringements are involved. Another tactic is to go after the payment processors; if counterfeiters do not have a Visa or PayPal account, they cannot get money and cannot run their businesses." Read more here.
Inside Johnson & Johnson (January 2019)
Last year, we took a deep dive into the portfolio of multinational pharmaceutical giant Johnson & Johnson, with data revealing that it boasts the largest trademark portfolio of any company in the world. We concluded that the corporation's trademark holdings reflect a stable business which is prepared to handle changes in the market – wherever they may arise. Read more here.
Other instalments in the 'From the WTR archive' series: