From the WTR archive: industry predictions (that we got right and wrong)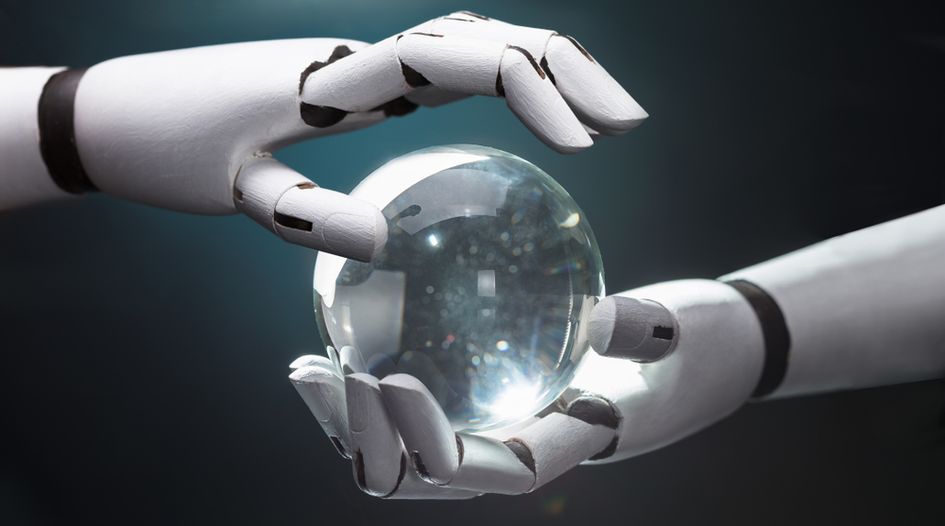 In January 2018, the cover story of issue 71 of WTR saw the editorial team identify and explore 25 developments we felt would shape the future of trademarks in the years to follow. For this week's delve into our archive of trademark content, we rewind 31 months and revisit some of our predictions. Spoiler alert: we didn't bat a thousand…
Some we called correctly…
Last month's news that Clarivate and CPA Global are to merge was the latest – but without question the most seismic – in a dizzying series of non-legal service providers buyouts, mergers and acquisitions. Thus, while our prediction of continued consolidation in the non-legal trademark services sector didn't anticipate the field of options narrowing to the extent it has, it was nonetheless on the money. And the concerns related with such activity – namely the fear of significant price rises in an attempt to recoup return on investment – remain.
When making our predictions about the negative impact the General Data Protection Regulation (GDPR) would have for trademark professionals, the regulation was not yet enforceable. However, the clear threat it posed to WHOIS data access was clear and, of course, such data effectively went dark. Fast forward to now and the picture remains murky, with efforts on an access model continuing. It was as negative as we feared however.
The advent of GDPR was perhaps an easy win given that it was already being prepared for (and its impact on online policing debated). A less obvious trend we anticipated was the rise in both virtual law firm models and increased home working. Even before covid-19 impacted working practices, more and more law firms were embracing more flexible ways of doing business.
Elsewhere, we made two predictions related to Chinese brands. First, that more Chinese companies will look towards global markets and also that they will continue to rise up brand valuation rankings. The second was a continued rise in Chinese trademark filers at key offices, including the USPTO. While correct, we didn't of course expect the sheer level of increased activity that followed – nor that it would result in the USPTO changing its representation rules.
… and some we got wrong
In hindsight, expecting clarity on the treatment of geographical indications (GIs) in trade deals was somewhat optimistic. In some respects, we did receive clarity – but mostly on the entrenched positions of different parties. GIs certainly played a central role in the renegotiations of the North American Free Trade Agreement and garnered a lot of attention in the Brexit negotiations, but they remain a contentious political issue, with the US and EU at odds over the nature of their protection.
Similarly, we were wildly optimistic when – noting bold promises on the part of IP offices and enforcement agencies – we anticipated that a crackdown on trademark solicitation scams would see them aggressively pursued and dealt with. There has been action, but as those subjected to solicitations on a seemingly daily basis can attest, not nearly enough.
Another one we got wrong was predicted convergence in the anti-counterfeiting space, specifically with respect to associations. This prediction was on the back of the launch of new entities with anti-counterfeiting in their remit, and at a time when INTA was stepping up its own activities in this region. Two years on, the big players remain the big players and proliferation has slowed – something that is positive for rights holders engaged in brand protection and seeking a unified front.
Still all to play for
A number of our predictions fall squarely in the middle ground – ongoing trends that could still have the impact predicted. Exhibit one? The use of 'Blockchain' for intellectual property registration, storage and protection purposes. At time of writing, WIPO's whitepaper on blockchain uses in the IP ecosystem is under formulation and service providers continue to explore its use. Its day is still to come. Ditto the impact of AI on trademark practice. We have seen both law firms and service providers utilise AI and, while still early days, our prediction that the machines are coming and set to shake up trademark practice stands.
The full article, Blazing ahead: 25 developments set to shape the future of trademarks,  is available here.
Other instalments in the 'From the WTR archive' series: