From the WTR archive: getting buy-in from the C-suite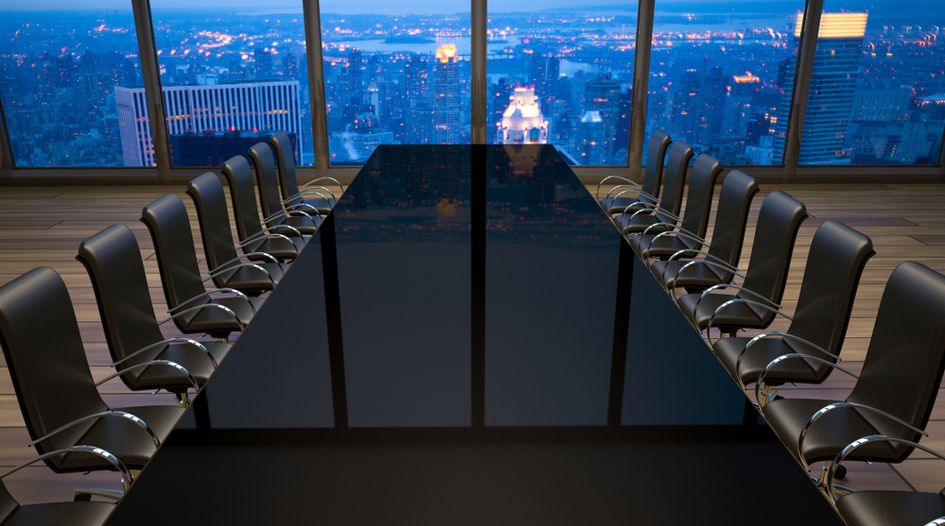 During these budget-pressured times, ensuring that senior management understand – and fund – trademark operations is more critical than ever. For our latest delve into WTR's unrivalled archive of trademark content, we present a selection of articles focused on intellectual property's relationship with the C-suite.
Trademark protection – an optional extra? (July 2012)
Eight years ago we reported on the first IP Management for C-Suite Seminar, which took place in Singapore. During the event, the audience heard from one entrepreneur who had decided that, in his line of business at least, trademark protection was an expensive and unnecessary luxury. The seminar was important because it highlighted the key challenge facing trademark professionals internally – ensuring that senior management sees the value and return on investment in intellectual property. Read more here.
The $230 billion value of licensing can be a positive message for the boardroom (June 2013)
In 2013 two studies highlighted the massive contribution that trademark licensing makes to the global economy. As we argued at the time, such statistics can benefit trademark functions in their efforts to demonstrate corporate value – but in-house counsel must also assume a leading role in brand monetisation if they are to do the same. If trademark counsel take an affirmative approach to licensing and ensure they have a seat at the table when brand monetisation strategies are being developed, they have more chance of proving to the boardroom that trademarks can be a lucrative source of revenue rather than a cost centre. Read more here.
Study finds senior executives fear trademark infringement (March 2017)
Three years ago we reported on research revealing that 80% of C-level executives believed that trademark infringement was on the rise, with more than half reporting that their organisation had initiated legal action against third parties in a bid to defend their brands. As we noted, the report was positive in that it showed there is a recognition of both the benefits of, and challenges surrounding, trademark-related activities. It also provided an insight into some of the fears of senior management – always useful to know when seeking to address pain points and illustrate the value of the legal team in countering threats. Read more here.
How Ford turned brand protection into a profit centre (November 2017)
Many practitioners toiling in the brand protection trenches struggle to secure funding. However, in 2017 Ford's brand protection manager revealed how her team's focus on hard recovery had led to a fundamental shift in perception and gained the attention of senior management. Read more here.
Could CSR hold the key? (November 2018)
At the INTA Leadership Meeting in New Orleans, INTA President Tish Berard suggested that engagement with corporate social responsibility (CSR) activities could hold the key to securing management buy-in into, and increased support of, the trademark legal function. CSR has become a core component of company activity and identity for many brands. While it needs to be engaged in for its own sake, rather than as a way to gain positive press, Berard explained how such activities offer an opportunity for trademark counsel in terms of both messaging around the importance and integrity of 'brand' and the profile of the trademark department itself. Read more here.
IP director at MF Brands Group on communicating to the C-suite (August 2020)
A new book entitled The Great Catapult: How Integrated IP Management Will Shoot Your Brand to Success is aiming to take the IP message to the C-suite. In August we sat down with author Zeeger Vink, IP director at the MF Brands Group, who told us: "Despite the fact that IP has natural links with C-suite functions as marketing and finance, it remains extremely difficult to break out of IP's legal specialty. Hopefully, suppliers of business content recognise the importance of IP in an increasingly intangible world and perceive the book as a useful tool." The book offers insight into messaging that will resonate with senior management. The key now is to ensure that the publication finds its audience, with Vink stating: "Perhaps the IP community itself will have to take the first step and reach out to their general business contacts to set things in motion and create better IP awareness; I hope the book can contribute to this." Read more here.
Other instalments in the 'From the WTR archive' series: