From the WTR archive: finding the right tools for the job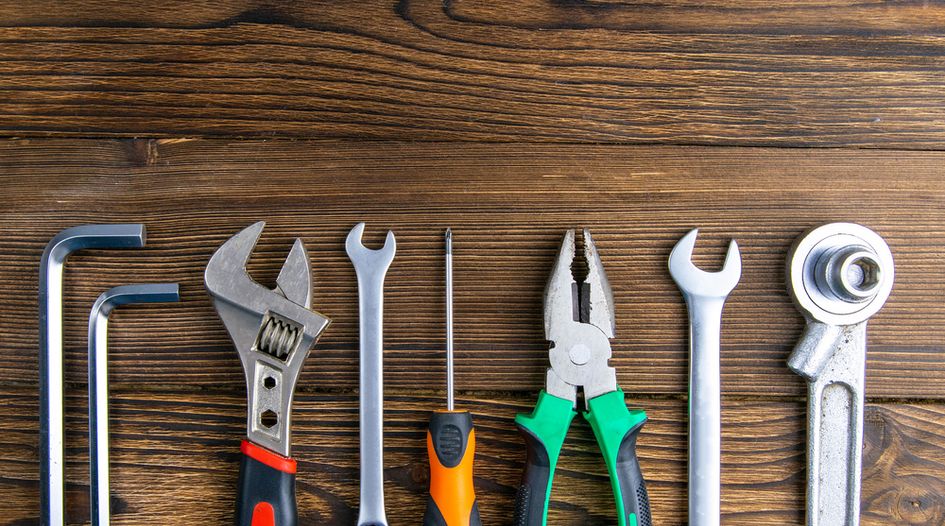 For brand professionals to truly excel at their job, using the right software offerings and tech tools is key. In this latest edition of our series delving into WTR's content archive, we present a selection of pieces focused on the technologies available to trademark counsel, and how to make the right decision on which to use (and when).
The free, the commercial and the quant (September 2011)
The power of the Internet as a resource is limited only by knowledge of how to use it, so almost a decade ago WTR pulled together 10 of the most useful online tools – free and commercial – to help trademark counsel work smarter and faster. Some are still in use today (albeit in new ways), some will seem quite quant almost a decade on and others have fallen by the wayside (remember WHOIS?) – illustrating the fast pace of change in the tech world. Read more here.
Tools at the ready (January 2016)
Five years later we spoke to figures across the trademark community to identify some of the most useful online tools that counsel can utilise to streamline daily workflows. As we noted at the time, some of these tools may surprise you; others will be very familiar (although you may discover new ways of using them). Read more here.
Understanding the market for advanced trademark management systems (June 2011)
While there are many tools freely available online, both law firms and corporate teams are reliant on the customisation, specialism and sophistication offered by paid-for services. Key, though, is making the right purchasing decision. In 2011 we presented research offering invaluable advice for selecting the right trademark software and systems for your organisation. Read more here.
Made to measure? (January 2015)
When deciding which trademark management system to utilise, value for money – and whether the offering provides the tailored services it purports to – are key considerations. In our 2015 non-legal trademark services survey we explored how and why users make purchasing decisions, and whether technology providers are really measuring up to customer needs. Read more here.
Facing down the fear of the unknown (September 2019)
One of the fears surrounding over-reliance on technology is that the robots could take over, with the human hand deemed less critical by senior management. In the case of AI, in both the law firm and corporate environment, concerns for lost jobs and reduced headcount have been voiced. Speaking to WTR, Priscilla Gomes, a paralegal in the Windows and games department of Microsoft, emphasised the benefits of emerging technology and the need to embrace change. Read more here.
Other instalments in the 'From the WTR archive' series: