From the WTR archive: exclusive research projects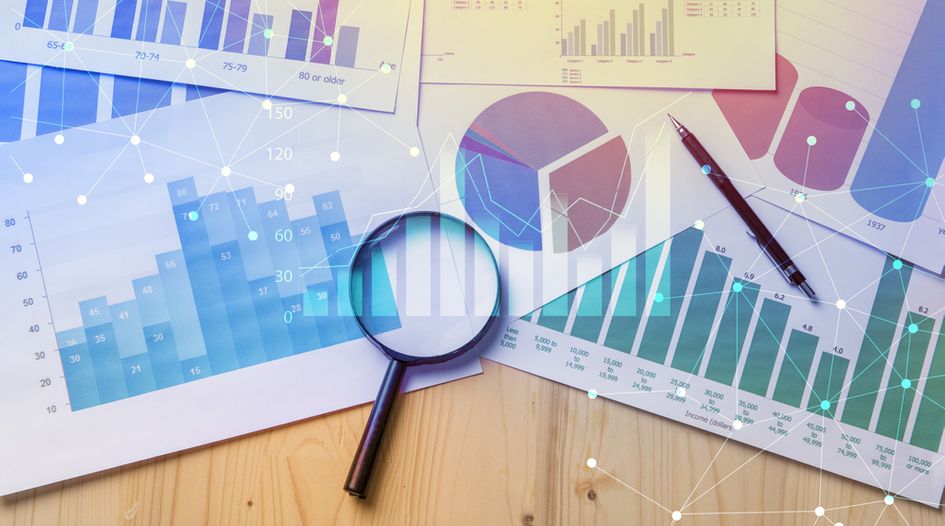 This week on WTR we launched a new research project that will track trademark trends and outlooks on a quarterly basis, providing brand professionals with unique insight direct from a panel of industry leaders. To coincide with its publication, our latest delve into WTR's unrivalled archive of trademark content presents the key findings from a selection of exclusive research projects that we have undertaken over the past few years.  
Inside the trademark practice (2009-2020)
For over a decade our Global Trademark Benchmarking Survey has provided exclusive insight from behind the scenes at corporate trademark practices and revealed the risks and opportunities that law firms face. This year, we uncovered attitudes towards industry associations and explored how diversity concerns are informing hiring practices and relationships with key stakeholders.
The mystery of Michael Gleissner's trademark and domain strategy (2016-2020)
A single UDRP dispute in 2016 led to WTR uncovering over 1,000 company names that had been personally registered by Michael Gleissner at UK Companies House, with these entities used in more than 250 filings at the USPTO. Hundreds of marks were also discovered in other jurisdictions, which we published in a 22-page document illustrating the breadth of the filing programme. This sparked an ongoing series of research pieces, which included interviews with insiders, an exploration of how brands have been affected, an expansion of The Gleissner Files to cover over 4,400 marks across 38 jurisdictions worldwide, and much more. This year we uncovered a brand consultancy firm, called N-Cubator, that appears to be founded by the entrepreneur and boasts of having access to "a large portfolio of trademarks and domain names". Stay tuned for more imminent developments in this constantly evolving story.
Ranking the world's most innovative IP offices (2017-2020)
With IP offices around the world continuously adapting and improving the services that they offer, in 2017 WTR launched a new annual project to identify those leading the way with non-core tools and services – and those falling behind. Topping the inaugural list (and retaining the crown in 2018 and 2019) was the EUIPO. This year, however, the IP Office of Singapore surged to the top spot. 
Tracking the scourge of fake specimens (2017-2020)
Fraudulent specimens have been a pervasive issue for the USPTO in recent years, partly motivating the office's decision to introduce new rules requiring foreign-domiciled trademark applicants, registrants and parties to TTAB proceedings to use an attorney who is licensed to practise law in the United States. WTR first revealed the problem of illegitimate trademark specimens in November 2017, followed by an extensive two-part investigation in June 2019, which painstakingly identified hundreds of suspicious specimens from applicants based in China. In December 2019, after the US Senate held a hearing on the issue of fraudulent trademarks at the USPTO, a new investigation found that the problem of suspicious specimens had seemingly persisted even after the rule changes. However, fast forward to today and the full impact of those changes can be properly assessed. Last week the USPTO commissioner for trademarks told WTR that the impact has been positive, with a significant drop in the percentage of first office actions centred on specimens.
The "best" trademark troll (2019)
Back in 2015, we reported on the "curious case of Ikuhiro Ueda", after Japanese trademark practitioners spoke out about a mysterious individual who had been filing thousands of trademark applications at the Japan Patent Office. The filing spree continued over the following years and in 2019 we collated a fully searchable database of over 30,000 applications to reveal the staggering scope of the portfolio-building exercise. We also secured an exclusive interview with Ueda, who embraced the 'trademark troll' tag and told us that his filings are part of an ambitious plan to overhaul the global IP system. At the end of 2019 we revealed that Ueda's filing activity had slowed, with experts optimistic that this would help to "recover reliability" in Japan's trademark system, although there was uncertainty as to whether the drop in filings was permanent.
The state of the non-legal trademark services market (2020)
The non-legal trademark services sector has experienced a series of big-ticket acquisitions over the past few years. This summer we polled users to find out whether, against this backdrop, search, watch and trademark management service providers are meeting user needs.
Other instalments in the 'From the WTR archive' series: