From the WTR archive: e-commerce and social media platforms expand on IP protection efforts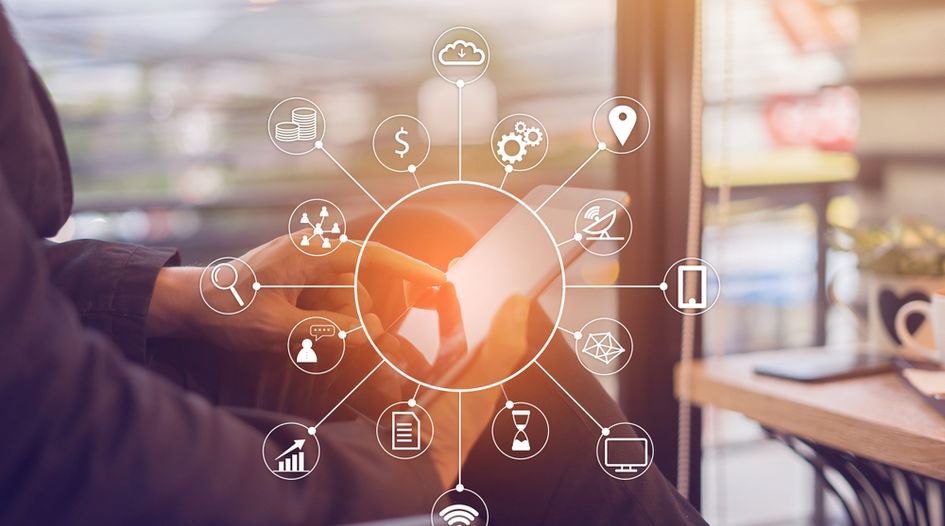 For our latest delve into WTR's unrivalled archive of trademark content, we present updates from the past three years that take readers inside the IP protection efforts of e-commerce and social media platforms.
How JD.com translates philosophy into action (March 2017)
In a piece that also included contributions from Alibaba, eBay and Mercado Libre, Ellen Lin, senior legal director and head of IP protection at JD.com, expanded on how the Chinese market platform's  "zero tolerance for fakes" manifests itself into action – with suppliers and third-party vendors undergoing mandatory background checks, the team conducting on-site inspections of third-party operations and making use of proprietary big-data analysis to identify and block suspected counterfeit products. She added: "In addition to establishing these longstanding policies and procedures, JD.com has collaborated with a range of rights holders to promote the protection of IP rights. We regularly buy high-risk goods and forward them to rights holders for spot checks and verification. We also collaborate extensively with rights holders in other areas – for example, by having them conduct training and education sessions for JD's quality control and sales teams, to help them learn how to identify counterfeits." Read more here.
Joining the enforcement dots at Facebook (July 2017)
Four months later we explored the social media environment, with contributions from LinkedIn and Facebook. In terms of the latter, Mark Fiore, director and associate general counsel, intellectual property, and Sabrina Perelman, associate general counsel, intellectual property, presented best practice tips for those using Facebook's IP protection reporting mechanisms. They also explained how they join the dots to take meaningful action, stating: "In many cases, content which raises issues relating to counterfeiting and other IP issues might also violate other Facebook policies, such as our policies against spam or malicious activity. When these issues arise, Facebook's IP teams work closely with the teams specialising in these types of violation to ensure that they can incorporate this information into their own enforcement strategies. Facebook also uses these opportunities to adopt tools and processes from other teams and disciplines, to process IP reports more expeditiously and to improve the measures we take to protect third parties' intellectual property from abuse by bad actors." Read more here.
How Alibaba works with brands (April 2019)
Last year WTR sat down with Alibaba Group's vice president and head of global IP enforcement, Matthew Bassiur, to get the inside track on the company's anti-counterfeiting activities and how it changed industry perception of its IP enforcement efforts. At the heart of the Alibaba Anti-counterfeiting Alliance's (AACA) activities is technology and data, explained Bassiur. However, this relies on brand engagement for true effectiveness: "A core strength lies in Alibaba being able to leverage data analytics. That is what we are really good at – not just in intellectual property but across the ecosystem. So if we can leverage that and work with brands, who are experts in their industries and have brand-specific knowledge, we have a synergy that allows us to do many things. Take proactive monitoring – we work with AACA brands to get information on what they are making. It's up to them how much they share, but what they do share will make our algorithms better. We would like to make sure counterfeits don't even get on the platform and this proactive sharing of information allows that." Read more here.
Time to team up with Mercardo Libre (August 2020)
This past summer, Juan Cichero, head of brand protection at Mercado Libre, explained to WTR how rights holders can assist the company in its efforts, which saw 2 million listings removed due to takedown requests from members in 2019. In its bid to "ensure a transactional space that is safe and free of counterfeits and piracy", he called on more companies to partner with the platform, stating: "Buyer's trust in our marketplace is paramount for the workings of the platform. For that reason, Mercado Libre will continue working together with rights holders to protect their intellectual property and to guarantee a safe and trustworthy transactional space for everyone. In that sense, we encourage all brand owners who would like to protect their IP assets to join us by enrolling in our brand protection programme and helping us make the marketplace a safer place to their consumers." Read more here.
How Amazon goes gumshoe to build cases (October 2020)
At WTR Connect last month, Cristina Posa, who heads up Amazon's Counterfeit Crimes Unit, expanded on the team's fight against fakes. While much of it relies on cutting-edge technology, she  noted that sometimes old-fashioned detective work goes a long way when building a case. "We made a referral to law enforcement recently about an actor who is facilitating the sale of counterfeits – helping sellers around the world evade Amazon's systems. Our investigator did a great deep dive into the cyber background, looking at data, and put together a great package [for law enforcement]. But the icing on the cake came from some old-fashioned gumshoe detective work. He noticed a lot of photos of products being used by different sellers around the world were being held by someone wearing the same sleeve, and against the same background. He went to see where the target was located and found them in an American city. And what was in the vicinity? A big-box store with the same floor tiling as was showing in the photos. So we were able to immediately hone in and figure out who this person was. What is unique about our team is we can go from high-tech world investigations to the gumshoe world." Read more here.
Other instalments in the 'From the WTR archive' series: