From the WTR archive: brand management tips from award-winning trademark teams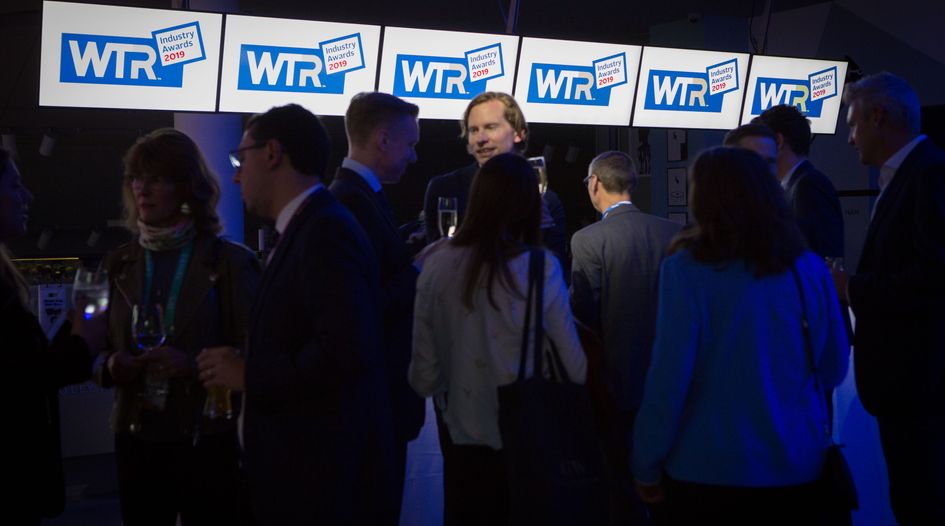 This week we opened the nominations window for the WTR Industry Awards. For our latest delve into WTR's unrivalled archive of trademark content, we present a selection of insights and takeaways from past Industry Award winners.
Inside the teamwork-based approach driving 7-Eleven's trademark strategy (2019)
The team tasked with protecting the brand of the world's largest convenience store franchise, 7-Eleven, is a relatively lean one and for senior trademark counsel Alison McDade working in a silo is not an option. In terms of prosecution work, she notes that "working closely with the business and outside counsel to be sure that what needs to be filed is filed and what can be let go is let go" is critical, while for enforcement "integration with the business, understanding key initiatives and legacy marks, and strategically selecting the infringements that matter more to overall brand protection and have an impact on the business, rather than the ones that may be the easiest or most egregious on first glance" are crucial for success. Positively, she notes: "Our clients are remarkably good at coming to us when needed and value our input and guidance. We try hard not to be a 'no' factory and instead be a place where risks are explained and alternatives offered when the risk appears too great." Read more here.
See media attention the Specsavers way (2017)
It is rare that efforts to register a trademark become a mainstream media story, but when they do it is not necessarily negative – even if the coverage is. When eyewear giant Specsavers secured protection for the term SHOULD'VE – a shortened version of its well-known tagline 'Should've gone to Specsavers' – Antony Douglass, legal director – intellectual property, data protection, marketing and digital strategy, hit out at the "inaccurate commentary" surrounding the mark. However, looking back after receiving the Europe, Middle East and Africa award, he reflected: "At first, I was a little surprised it had received such close attention. I considered the registration of the mark very carefully and saw it as a logical extension of the brand… [But] Thanks to this application, SHOULD'VE is talked about a lot (and beginning to be used more widely), both within the business and externally. In terms of raising brand awareness, it's been very positive indeed. It is quite rare that a trademark application makes the news globally – it made print and TV news in the UK, as well as national newspapers in Australia. Frankly, I think it was very positive for the brand." What at first may appear unwelcome attention can sometimes actually be beneficial. Read more here.
Prosecution tips from World Wrestling Entertainment (2015)
After picking up the award for Sports, Entertainment and Media Team of the Year in San Diego, Lauren A Dienes-Middlen, vice president, legal and intellectual property at World Wrestling Entertainment (WWE), provided tips on how to build a successful prosecution strategy, noting: "A successful trademark filing programme is based on many factors, each of which can vary from company to company, product to product and territory to territory. A good IP attorney needs to understand the needs and challenges of the respective company. For example, if your company is well known, it is likely that when you introduce a new product to the market, third parties will immediately file your trademarks in first-to-file jurisdictions; so you need to file your marks for products that you are currently making/selling and for those you have a bona fide intention of making. You also need to file in jurisdictions where you are currently manufacturing, selling and distributing your products; but also in jurisdictions where you have known counterfeit problems." Read more here.
How the SanDisk team plugs into product development (2014)
The 2014 North America Team of the Year was SanDisk Corporation, with senior director, legal Michelle Ravn Appelqvist, subsequently highlighting the need for trademark teams to foster strong cross-functional relationships through early participation in product development and ongoing involvement throughout the entire product lifecycle: "We consistently challenge ourselves to not always 'lead with legal' – meaning that we must consider the business impact and acknowledge this in our advice rather than focusing only on legal considerations and risks. While a natural tension will always exist to some extent among the legal function and its clients, this is part of the process of arriving at the optimal solution for the business that appropriately manages legal risk. I believe that the team, our clients and our executives respect one another and the value that each contributes to the company – and that mutual respect translates into consistently aligned goals." Read more here.
Take a leaf out of the Mars marketing playbook (2012)
Picking up an award on behalf of her team, Rhonda Steele, senior properties manager at Mars, highlighted the importance of having a wider understanding of the business and its customers – in the same way that creative colleagues do: "There is a real focus by the marketing teams on what is important to the consumer when it comes to the brands themselves – honing in on what the consumer thinks is important, as distinct from what we think is important to the consumer." Such an approach, when adopted by legal teams, ensures that enforcement and brand positioning reflect those expectations. Understand how the brand is perceived, and what customers want, and you can truly develop a nuanced and responsive approach to legal work. Read more here.
How the Apple team has changed with the times (2008)
Trademark teams have to be nimble, and that has certainly been the case at Apple, where continued innovation has kept the team on its toes. After picking up the Household and Electronics Team of the Year award in Berlin, Tom LaPerle, senior IP counsel, reflected: "When I first joined Apple almost 10 years ago it was primarily a computer hardware and software company." Then came the iPod and, the year before this conversation, the iPhone – soon to be followed by the iPad, Apple Watch and much more. The tactics embraced at an early stage have served the team well to this day, not least with respect to operating under the radar – LaPerle noting in 2008: "People watch all of our filings to try to second-guess our next move. We often rely on priority claims and very rarely file our first applications in the United States or other jurisdictions with publicly accessible trademark databases." Read more here.
Google's anti-genericide approach (2007)
In 2017 the US Court of Appeals for the Ninth Circuit confirmed that "'verb use does not necessarily constitute generic use" and affirmed a district court judgment in favour of Google in an action seeking cancellation of the GOOGLE mark on the ground that it is generic. Ten years earlier, Google had won the inaugural Internet Team of the Year award, with a recent campaign against generic use of its core GOOGLE mark generating headlines round the world. As Rose Hagan, managing counsel, trademarks, told us, there was nothing new about the 'campaign' – Hagan's team regularly sent guidelines to the media to explain how to use the mark correctly ("I googled that hottie" is inappropriate; "I ran a Google search to check out that guy from the party" is appropriate); it just happens that one person took notice and ran a story, and others followed. What was noteworthy, though, was Google's educational and friendly approach to the issue in general – which is key to getting the message across. Read more here.
Other instalments in the 'From the WTR archive' series: