From the WTR archive: association insights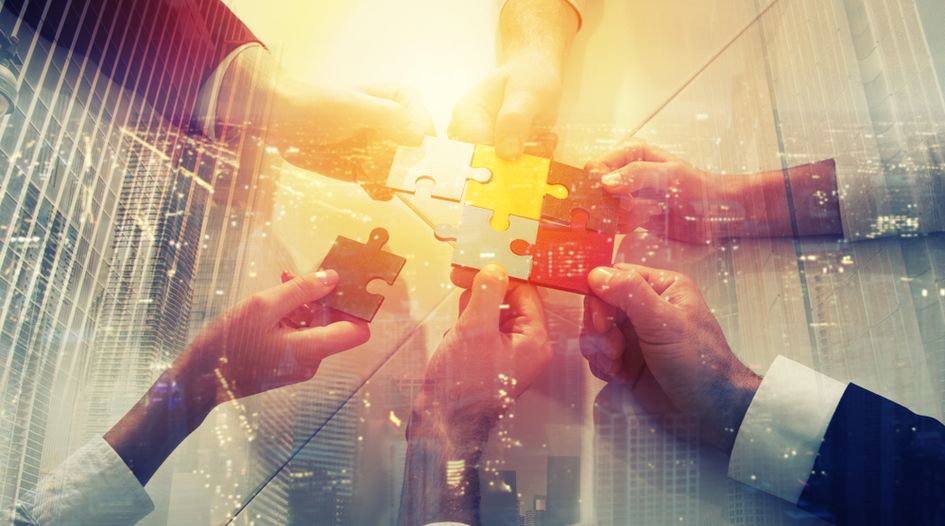 For our latest delve into WTR's unrivalled archive of trademark content, we present a selection of interviews with association and industry leaders.
Quick off the MARQUES (June 2009)
In 2009 the financial crisis was cutting into IP teams' budgets, and when we sat down with Guido Baumgartner, chair of MARQUES and director of global brand protection at Coty Prestige, this challenge was high on the association's agenda, not least with respect to delegate numbers at its annual conference: "The number of registrations had been growing but I don't think it will this year because companies are cutting down on travel. Where companies used to send two or three people to a conference or seminar, now they send only one. The onus falls on that person to report back to the rest of the team." Fast forward a decade and travel is even more curtailed, providing a new challenge for associations. Ah that we even had physical events to worry about… Read more here.
Fighting fakes in China (June 2011)
With the Quality Brands Protection Committee (QBPC) leading the charge in the battle against counterfeiters in China, we caught up with chair Jack Chang to discuss the group's successes, challenges and plans for the future. Asked about the biggest challenge facing brands, he responded: "I think that it is the fast-changing nature of the digital world: new IP infringement is coming out just too quickly." That may not have changed in the nine years since, but QBPC is still leading the effort in China on behalf of international brands. Read more here.
The more things change, the more they stay the same (May 2012)
At the INTA Annual Meeting in Washington DC we spoke to Alan Drewsen, who was entering his final year as executive director of the association. When asked what issues were currently most challenging in the trademark world, he cited online enforcement and new gTLDs, the debate over online piracy legislation and the issue of trademark bullying. In the years since, little has changed…. Read more here.
Embracing innovation (January 2018)
In 2018, soon after she took on the role of INTA president, we sat down with Tish Berard. The association was just embarking on its 2018-2021 Strategic Plan, which contained a number of core objectives centred on promoting the value of trademarks and brands, reinforcing consumer trust and embracing innovation and change. She expanded: "There is clearly a relationship between brands and innovation; brands drive innovation as they need to remain relevant in marketplace. But the needs of consumers also drive innovation, as they have become accustomed to embracing new technologies. So INTA's focus on innovation is a recognition of these broader trends. If we understand those, we will better understand the impact of innovation on brands and be able to equip our members to adapt to change." Read more here.
Fighting restrictions (November 2019)
At last year's INTA Leadership Meeting in Texas we spoke to association CEO Etienne Sanz de Acedo, who expanded on INTA's newly adopted resolution on brand restrictions and how it would seek to ensure that governments act in a balanced and proportional manner on this critical issue. He also called on the next WIPO director general to take the lead, stating: "I think it is important that WIPO becomes more vocal on this issue and supports brand owners. Protecting consumers and public health is critical – of that there is no doubt. But, being a UN agency focused on IP, it is important that WIPO protects IP owners and consumers. We do expect to see that from the future leadership at WIPO." Jump forward 11 months and the new WIPO head, Daren Tang, has been elected and is now in situ. Whether Sanz de Acedo's call will be heeded remains to be seen. Read more here.
Brexit, post-coronavirus events and influencing policy (June 2020)
In June we interviewed AWA partner and current European Communities Trademark Association (ECTA) president Anette Rasmussen about the organisation's work programme, its approach to virtual events in the covid-19 environment and – inevitably – Brexit.  Whatever the nature of the final split, expected on 31 December 2020, she noted that, post-Brexit, she would like to see UK stakeholders continuing to use ECTA as a means to shape the EU ecosystem: "We have members from all over the world, including the United Kingdom, and we really appreciate them. So we hope they remain and can still influence the policy of ECTA." Read more here.
Other instalments in the 'From the WTR archive' series: