"The safest option" – INTA Annual Meeting 2020 goes virtual amid coronavirus concerns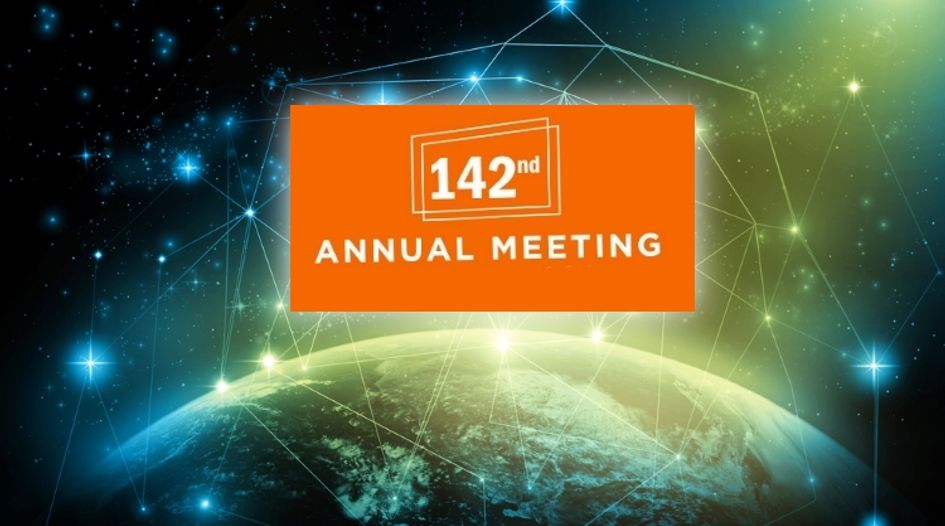 INTA confirms its Annual Meeting and Leadership Meeting will be virtual
Move comes following continuing uncertainty around the covid-19 pandemic
Announcing news, INTA CEO says "the path here has come with a heavy heart"
The International Trademark Association (INTA) has announced that it will be conducting its 2020 Annual Meeting & Leadership Meeting as an all-virtual event, in response to the continuing uncertainty surrounding the worldwide covid-19 pandemic.
The association's first ever combined Annual Meeting and Leadership Meeting was planned for Houston on 16-20 November. Now the dates have been tweaked a little to cater for the virtual format; the digital 2020 Annual Meeting will take place on from 16 to 20 November as planned, with the Leadership Meeting sessions and committee meetings to take place the week before, from 11 to 13 November.
Explaining the decision, which was approved by the board of directors earlier today, INTA CEO Etienne Sanz de Acedo says: "Cancelling the Annual Meeting has not been an option for us. While the path here has come with a heavy heart, we believe this forward-looking approach is the safest option right now and keeps registrants' best interests in mind. Moreover, we are excited about the prospect of not only bringing our community together again, but doing so in a new and innovative way, on a secure and engaging platform."
The association explains that the virtual meeting will include "live, simulated-live, and on-demand educational sessions, multiple networking opportunities, an interactive Exhibit Hall, and many of the same features registrants have come to expect at INTA's in-person gatherings, such as table topics and speed networking".
Registration for the Annual Meeting will open in July, with reduced registration fees of $850 (standard member fee) and $750 (early bird), Sanz de Acedo concluding: "These are extraordinary times, and we hope you will join us at the 2020 Annual Meeting & Leadership Meeting for an extraordinary experience. As always, we hold in our thoughts all those affected by COVID-19, and we wish all of you good health."
It has been a difficult period for the association's event planning team. In February, INTA postponed the gathering slated for Singapore in April and announced that the 2020 Annual Meeting would instead take place in May or June in the US. Given the ever-evolving coronavirus emergency, it subsequently pivoted and announced that the event would be combined with its Leadership Meeting and take place in November in Houston. Today, even that has been deemed a challenge too far – necessitating a shift to a virtual format.
The decision perhaps reflects confidence in the virtual platform it has been testing for its upcoming 2020 New York Conference, which is scheduled to take place at the end of June. Earlier this month, WTR spoke to INTA's senior strategist, education, Dolores Moro, to get the inside track on the decision to move the event online and what attendees can expect. At that point she explained that the association was working with an external events platform vendor to develop its offering, with the remote programme offering a mix of live and on-demand sessions.
Two weeks on from that discussion, the association is clearly comfortable with the available technology and the move is seen by Sanz de Acedo as one that "aligns with INTA's digital transformation and pioneers a future that incorporates virtual offerings into our in-person events".
The news also means that nearly every major trademark event this year has been postponed or cancelled. For example, the MARQUES 2020 Annual Conference was cancelled earlier this month, and so too was the European Communities Trademark Association's (ECTA) annual gathering. On top of that, earlier this week, the International Anticounterfeiting Coalition (IACC) confirmed that all of its 2020 events are cancelled.
The move is clearly one that the association has not taken lightly but is a call that its members will surely understand. Last year more than 11,100 brand owners, trademark practitioners, and other intellectual property (IP) professionals from over 150 countries gathered in Boston for the 2019 Annual Meeting and planning such a large international gathering in the current climate is fraught with difficulties. Instead, INTA has adapted to current conditions and concerns, and will be banking on San Diego in 2021 for the resumption of physical Annual Meeting festivities.