The Rolling Stones and New Balance feature in Asia-Pacific Legal Updates you may have missed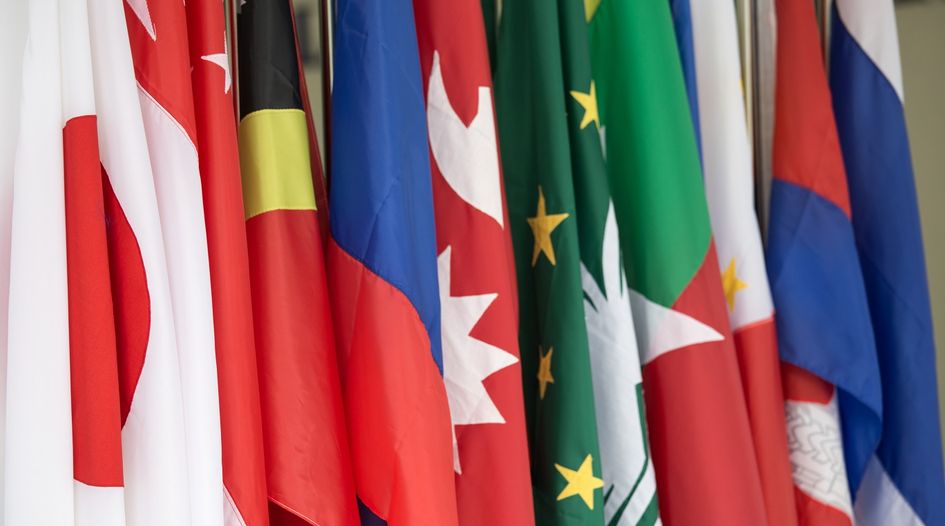 Each quarter we will be running a series of pieces presenting recent Legal Updates that you may have missed. Last week we kicked off the series with takeaways from decisions handed down in Europe in the year to date. For our next instalment we turn our attention to the Asia-Pacific region.
WTR's Legal Updates are written by a select panel of over 160 leading experts who analyse the latest trademark-related developments and decisions in more than 60 jurisdictions. Every day we publish two new updates, providing you with analysis of the latest case law and legislative changes, and building up an indispensable knowledge bank of the key developments worldwide. Subscribers can access a 20-year archive of Legal Updates on the WTR platform.
Recent developments and decisions of note in the Asia-Pacific region include:
While "You can't always get what you want", the Stones did get some "Satisfaction" – Australia
The "Hand of Fate" – or at least IP Australia – was smiling on Mick Jagger and the Rolling Stones in their recent victory over fashion company We the Wild Ones. The hearing officer found that, as at the filing date, We the Wild Ones intended to use JAGGER & STONE with other indicia to conjure an association with Mick Jagger and the Rolling Stones. Read more here.
New Balance wins landmark legal battle in fight against copycat – China
US sportswear brand New Balance has won a major legal battle against one of China's most prolific copycats, New Barlun, with the Shanghai Huangpu District Court awarding New Balance damages of Rmb25 million. It is extremely rare for this amount of damages to be awarded in a case involving a sportswear company, making it a historic win for the industry. Read more here.
Throwing shade at shadow companies – amendments to the Provisions on Administration of Enterprise Name Regulations – China
Compelling a shadow company to change its trade name used to be a costly and time-consuming exercise for rights holders. However, several administrative measures for the protection of trade name rights and the execution of civil judgments have recently been introduced, marking a major improvement in the fight against shadow companies. Read more here.
What does the RCEP mean for IP rights holders? – International
The Regional Comprehensive Economic Partnership (RCEP) is a free trade agreement between 15 Asia-Pacific nations, which was signed on 15 November 2020. This update highlights the key points of the IP chapter of the RCEP, as well as its benefits and implications for rights holders. Read more here.
Court of Appeal holds that declarations of non-infringement are available under Trademarks Act – Malaysia
In a landmark case involving the use of the DIESEL mark by rival clothing companies, the Court of Appeal has declared that it has jurisdiction to grant a declaration of non-infringement of a trademark – thereby reversing a decision of the IP High Court that such relief was not available under the repealed Trademarks Act 1976. Read more here.
The most recent WTR Legal Updates are available here.