The platform liability battle rages on: perspectives from both sides of the Atlantic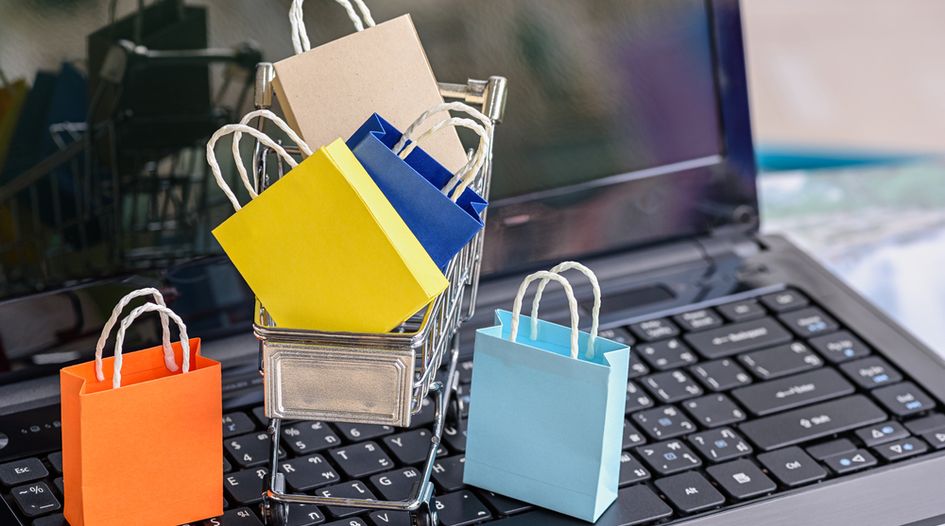 Legislation, such as the EU Digital Services Act and the proposed US SHOP SAFE Act, has sought to address the broad issue of platform liability for illegal content. However, when it comes to preventing third parties from selling infringing and counterfeit goods online, one school of thought maintains that it is up to the courts and the industry itself to pave their own way forward. There are strong arguments for both legislative liability and other approaches to tackling counterfeits, but harmonisation on this issue is still a long way off. WTR has gathered perspectives from several thought leaders in the trademark world, to be featured in WTR's annual Global Leaders, to delve deeper into this contentious issue.
Are industry professionals underestimating the non-legislative approach?
The answer is yes, according to HGF's Lee Curtis, Alexander Hagen, Kasper Radstake, Pieter de Ruijter and Neil McKechnie. They remain doubtful that the EU Digital Services Act will reduce illicit activity occurring in Europe, despite it placing more responsibility on online platforms. They do "expect that fewer issues will need to be brought before the courts", but this is because they are witnessing more and more platforms increasing their efforts to include checks and screenings on their own.
Ultimately, despite new legislation, the game of whack-a-mole to reveal and prevent counterfeit sales will be as prevalent as ever. In their view, it is "educational efforts and basic economics" that will have a bigger impact on reducing demand, profit margins and incentives for counterfeiters.
Indeed, finding a way to legislatively regulate and impose measures on platforms without obstructing online commerce is a big challenge, admits Marina Perraki of Tsibanoulis & Partners. It is a tough balancing act and involves a large and crucial part of the market. "Until a golden solution is found, it will be up to the courts to make use of existing legislative tools to create a safe and functioning environment for all stakeholders in the field of online transactions," Perraki remarks.
For MLL Legal's Michael Ritscher, this golden solution may never appear. Because it takes considerable time for new legislation to enter into force and due to rapidly advancing technologies, such laws are "usually outdated by the time they are enacted", he states. If such a pace continues, legislation will struggle to keep up and dictate, in a meaningful way, what parties can and cannot do.
Space for a healthy debate
It would appear that sentiments among our European Global Leaders point toward allowing the courts to set the standards for platform liability. Unfortunately, things are not so straightforward in the United States. Max Vern of Amster Rothstein & Ebenstein appreciates the non-legislative approach for the greater leeway that it offers compared to codification "as the primary tool for levelling the economic landscape". But he is not naïve to the downsides. A non-legislative approach has "a lesser degree of certainty, particularly in countries with federalised court systems", Vern acknowledges. In the United States, the circuit courts risk issuing contradictory decisions, with "the ultimate decision-making falling to the Supreme Court".
However, Vern is hopeful. "If the separation of powers between the three branches is upheld and the rules are levelled, legislative and precedential approaches can coexist in globalised markets," he muses.
Sideman & Bancroft's Beatrice Martinet is similarly optimistic when it comes to harmonisation. Having worked extensively in both Europe and the United States, she acknowledges the differences between the approaches to liability, and the reasons for them. "It seems that Europe has taken the lead in trying to find solutions to protect copyright," she opines, "whereas the United States is more perceived to be the champion of innovation and online businesses".
Although the approaches may contrast, the challenge – and ultimate goal – remains the same: "protecting and encouraging the creation of content without thwarting the creation of new businesses". While the diverging views could be considered divisive, Martinet insists that they could be strong foundations for "a healthy debate, which would help us strike the right balance between these equally important values".
The road ahead
This variety of sentiments inspires confidence in the courts and the industry as a whole; practitioners seem to have ample trust that the courts – and precedent – will be strong enough to set hard limits about where the burden of responsibility lies. Of course, it would be unwise to ignore the benefits that codification offers to prompt true accountability. However, if technology continues to advance at such a speed, legislation could risk becoming obsolete by the time that it comes into force. Regardless, there is hope yet for legislative and precedential approaches to coexist in harmony around the world.
Global Leaders is WTR's annual opportunity to showcase some of the world's top private practice trademark experts, allowing them space to share valuable insight into the most pressing issues dominating the IP space and their thoughts for the future. The next edition is due to be published in July 2023.