The impact of social justice brand activism on brand strength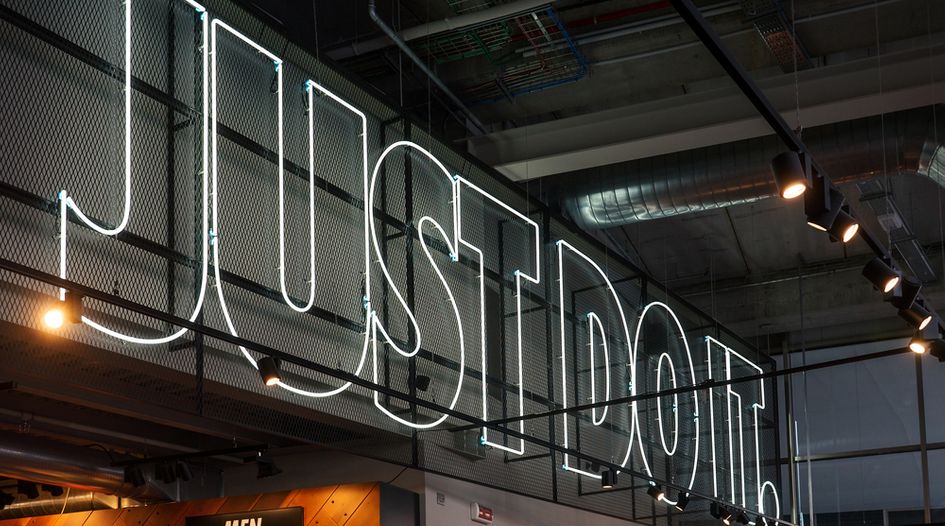 Research assesses impact of activism on brand strength and perception
Importance of diversity as a driver of brand strength is higher in US than Europe
Nike praised for best perceived authenticity and consistency of initiatives
On WTR we have written extensively on the ways in which brands have responded to the Black Lives Matter movement and ongoing discussions over racial injustice. While action needs to be authentic and for the right – rather than selfish – reasons, brand activism can clearly have positive payback for companies. In this guest analysis, Gabriela Salinas, global managing director of the Brand Finance Institute, presents some of the findings of a new paper exploring the ways in which diversity and inclusion activities can affect brand strength and perception.
Guest analysis
In the wake of the social movements and protests brought about by the killings of black Americans by the police in the United States, many global brands have committed to fight systemic racism. Even when sharing the same objective, these corporate brands have responded and supported the Black Lives Matter movement in very different ways. But do these initiatives and investments have a significant impact on brand value? And which specific measures related to inclusion and diversity seem to resonate the most with key stakeholders?
In order to answer these questions, Brand Finance conducted an analysis of our database of more of 5,000 brands, correlating perceived "inclusion and diversity" with our Brand Strength Index (BSI).
We found that the perceived diversity and inclusion by the general public shows a correlation of 0.17 with overall BSI globally. If we look at this correlation in different regions, the importance of 'diversity' as a driver of brand strength is higher in the United States (0.15) compared to Europe (0.11). In fact, during 2019 in the United States, diversity was a more relevant driver of brand strength than compensation or training aspects. This might be explained by the fact that the treatment of minorities has been at the forefront of public debate more prominently in the United States than in Europe for the past couple of years.
Figure 1 shows the specific results of our analysis at a global, US and European level.
Figure 1. Internal brand perception as driver of brand strength
Source: Brand Finance analysis
How are brands building their perceptions around inclusion and diversity?
Brands have responded to the Black Lives Matter movement in a myriad of ways, but most reactions fall within four groups:
Communications-driven initiatives – many companies have published statements to express solidarity with the black community, including Twitter, Netflix, Disney, Nike, adidas, Amazon, Spotify, Microsoft and Accenture, among others. The main criticism to all these statements or communication initiatives is that they do little to change the realities of those who are suffering from systemic racism.
Society-oriented initiatives – Airbnb, adidas, Apple, Amazon, Coca-Cola, Facebook, Nike, Uber, Warby Parker and YouTube announced this month that they will be donating significant amounts to organisations and initiatives fighting inequality and systemic racism, or have committed to award grants to black-owned businesses. Some brands are focusing on another key issue too: education. adidas announced that it would cover 50 annual university scholarships for outstanding black students over the next five years. Nike seemed to suggest that part of the $40 million it will invest over the next four years to support social justice will also be funnelled towards education initiatives.
Brand management-driven initiatives – within these, we find two specific clusters: companies that are conducting reviews of their brand identities or brand portfolio to evolve or remove 'brands with racist origins' and brands that have reviewed their association with social media platforms. In the first cluster, we find brands like PepsiCo, which is removing the Aunt Jemima brand, originated in a racial stereotype. Patagonia has recently announced it will pull ads from Facebook and Instagram as part of the Stop Hate for Profit campaign, which asks all businesses to "stand in solidarity with [the United States'] most deeply held values of freedom, equality and justice and not advertise on Facebook´s services in July". The Stop Hate for Profit Campaign is a recently formed coalition, which claims that Facebook acts like a "complicit in spreading disinformation and fomenting fear and hatred".
Talent management-driven initiatives – Nike CEO John Donahoe explained in an internal memo to the company's employees that "while we strive to help shape a better society, our most important priority is to get our own house in order". Definitely, the value of your corporate brand is at risk if your internal brand is weak and lacks credibility. Therefore, it is of utmost importance to work on your internal brand as hard as you work on your corporate and product brand. This has also been understood by adidas, which has announced a series of talent-related measures, promising to hire black and Latino professionals for 30% of all new positions in the United States.
How are stakeholders reacting to these initiatives?
Global data intelligence consultancy Morning Consult conducted a survey of 1,990 US adults between 31 May and 1 June to explore reactions to companies' actions in the context of the current protests and demonstrations taking place in US cities. Based on its research output (see Figure 2), we can conclude the following:
The single action that has the most impact on favourability is to "set up a fund to support small businesses or retailers impacted by the looting".
All communications-related actions have far less impact on the percentage of people that see the company more favourably (official statements supporting protesters, the Police or both).
The percentage of people that state that companies' communications around the subject had no impact either way ranges from 46% to 63%.
Figure 2. Thinking about the current protests and demonstrations in dozens of US cities, how would you view companies that did the following?
Source: Axios Visuals; Morning Consult. Survey of 1,990 US adults, 31 May to 1 June 2020
If we take these three findings together, we can conclude the following:
Actions to support the community have more impact than official statements.
Mostly, people are neutral to Black Lives Matter statements. Why? Probably, because words without action feel meaningless to many.
What are the champions of diversity and inclusion doing?
In view of these results, at Brand Finance, we wanted to go further and use our research capabilities and database to explore the specific reactions of a specialist audience to the diversity and inclusion initiatives taken by some of the 'champions' in the field.
We selected three brands: one in the business-to-business space and two in the business-to-consumer space. Thus, we asked a specialist audience of 50 respondents what they thought about the initiatives of Nike, Ben & Jerry's and Accenture around inclusion and diversity. We selected these three companies for the high scores that they secure in terms of diversity in our database, for their reputation of consistent commitment around this subject and because of their diverse approach to communicating this commitment.
Out of these three champions, the most admired overall was Nike.
Before exposing the sample to selected initiatives by these three brands, we asked them how familiar they were with communications actions launched recently around diversity and inclusion. Levels of familiarity were highest for Nike, followed by Ben & Jerry's. This could be explained by two factors: Nike's massive investment in advertising and marketing, and the nature of its communications, which are mostly based on above-the-line initiatives, compared to Ben & Jerry's niche, 'grassroots' type of initiatives.
After exposing the respondents to the Nike's 'For once, don't do it' campaign, as well as Ben & Jerry's 'Dismantle white supremacy' ads and Accenture's 'We stand together against racism' messaging, we asked them to rate the campaigns in terms of authenticity and consistency.
Again, Nike fared best in terms of perceived authenticity, consistency and efficacy of its initiatives in terms of promoting actual change. For everyone who knows the history and values of Ben & Jerry's, this may come as a surprise. One hypothesis is that the tone and narrative of Nike have been, in the past month, more positive and more focused on what unites us rather than on actions and events contributing to the growing divide. The narrative of Ben & Jerry's has been riskier, choosing 'politically charged' words like 'dismantling' and 'white supremacy'. This may hint that the activist role for brands implies taking a stand, but not using the same tone and tactics often employed in political circles – by uniting rather than dividing and fuelling the conflict (even if inadvertently), showing direction by showing action rather than words or symbolic micro-actions, and putting people above their own interests and agenda.
The future of inclusion and diversity: what lies ahead?
Diversity and inclusion are increasingly important for different stakeholders globally and as a driver of overall brand strength. The recent social conflicts sparked by police brutality in the United States have renewed the relevance of this issue. This context, linked to the increasing demand for transparency and reporting, imposes a new mandate for global brands: design clear inclusion and diversity policies, implement them consistently, track their adoption, communicate them internally and externally in compelling, culturally sensitive and engaging ways, and report the impact of all these initiatives. For this, it is key to monitor sentiment.
This situation and the varying reactions of stakeholders towards brand responses are showing us that when it comes to inclusion and diversity facts are more important than words; the way that a company takes a stand is as important as taking a stand – exemplifying union and not agitation, and showing that you really care about people investing in what is important to them (black businesses, black education) rather than engaging in what is a purely cosmetic action. Brands whose actions are authentic and unifying will see disproportionate improvement in brand strength.