The Gambia joins Banjul Protocol; UGG dispute latest; Venezuelan IPO reduces fees – news digest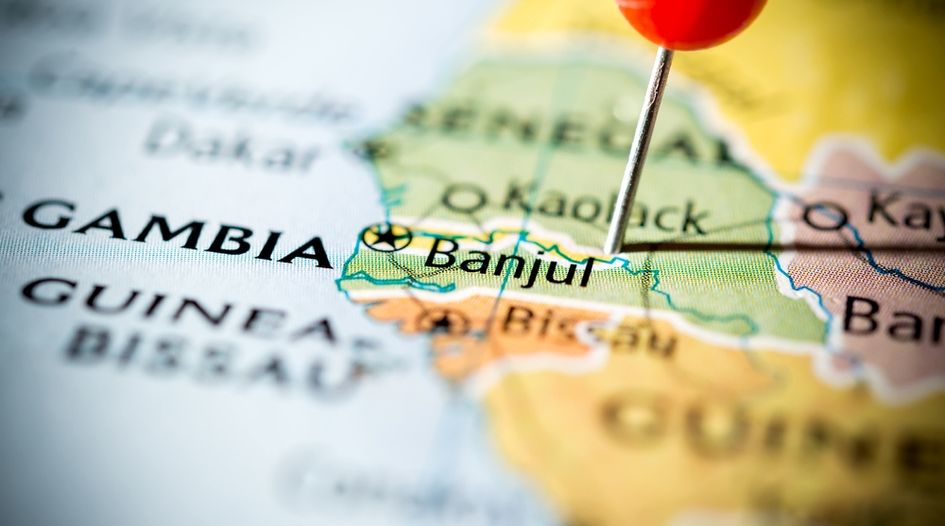 Every Tuesday and Friday, WTR presents a round-up of news, developments and insights from across the trademark sphere. In our latest round-up, we look at Nextbite adding more celebrity virtual brands to its portfolio, Native American tribes including tribal insignias in the USPTO's database for free, Tilray announcing big plans for its cannabis brands, and much more. Coverage this time from Bridget Diakun (BD), Tim Lince (TJL) and Trevor Little (TL).
Market radar:
Premier Inc joins coalition to combat the sale of stolen and counterfeit goods – The Buy Safe America Coalition has announced that healthcare improvement company Premier Inc has joined its mission to bring added transparency and accountability to online marketplaces. The coalition is a group of retailers, consumer groups, wholesaler distributors and manufacturers focused on preventing the sale of counterfeit and stolen goods. During the pandemic, Premier has vetted thousands of gray market solicitations on behalf of its members, finding that less than 10% of offers are legitimate and reporting hundreds of illegitimate sellers to the authorities. Andy Brailo, chief customer officer at Premier, stated: "Healthcare providers are working around the clock to care for patients during the COVID-19 pandemic, and the last thing they need to worry about is whether their products are reliable, safe and legitimate. Premier is committed to ensuring that our global supply chain is protected and that our frontline healthcare workers – and patients – are not put in harm's way. Premier is proud of these vigorous processes and to be joining the Buy Safe America Coalition. We believe consumers should feel confident that they are purchasing safe, efficacious products from legitimate manufacturers and sellers when navigating any online marketplace for medical or other consumer products." (TL)
Brand radar:
Smith & Wesson plans to divest Thompson/Center Arms brand – Smith & Wesson, a US manufacturers of firearms, ammunition and restraints, has announced plans to divest its Thompson/Center Arms brand as part of a broader strategic plan that will focus on the company's core brands. "Thompson/Center is a beloved hunting brand with a longstanding heritage, and we are committed to ensuring a smooth transition," said Mark P Smith, president and CEO of Smith & Wesson Brands, Inc. "Thompson/Center Arms' loyal consumers should rest assured that they will continue to receive the world-class firearms, accessories, and customer service support that the brand has been known for since its founding in 1965. We remain fully committed to the hunting and long-range shooting market, and with this divestiture we will be able to now focus on these categories under our iconic Smith & Wesson brand. Additionally, this will allow us to immediately redirect manufacturing capacity to increase overall production volumes, allowing us to gain additional market share while simultaneously increasing profitability." (BD)
New Tilray has big plans for cannabis brands – The Tilray and Aphria deal has closed, creating the world's biggest cannabis company by revenue. Irwin Simon, now chair and CEO of the combined company, spoke to Bloomberg about his plan to transform the business into a global consumer products giant. Launching new products and expanding on existing brands is key to this strategy, but Tilray will have to take a unique approach in the United States, given the current legal situation there (as we discussed in a data deep-dive last week). "We will have consumer products standing ready for recreational use in the US once legalisation occurs," said Simon. "We'll look to do an acquisition in the consumer packaged goods world that will help us parlay into recreational cannabis." Simon also floated the possibility of partnering with other consumer goods companies with an interest in the market, such as BAT and Molson Coors, saying that they would benefit from quality assurance and the company's understanding of branding and products. No matter what approach Tilray adopts, brands will be a key element to its success. "I don't want to be just a grower. I want to be a builder of brands." (BD)
Nextbite to add more celebrity virtual brands to its portfolio – Nextbite Brands, a virtual restaurant brand creator, has appointed Brian Furano to vice president of celebrity and brand licensing. His mission is to add more food service concepts linked to celebrities. In October 2020 the company debuted an offering in partnership with rapper Wiz Khalifa, called HotBox by Wiz. "With strong relationships in the entertainment, music and restaurant industries, Brian is the ideal person to lead our celebrity and brand partnership efforts," said Alex Canter, Nextbite CEO. "We provide an incredible opportunity for select celebrities to create their own food industry brands, with the highest-quality company in the virtual restaurant world." (BD)
Legal radar:
Appeals heard in UGG boots dispute – This week, a number of Australian media outlets reported on the latest development in the long-running dispute between Australian Leather and Deckers Outdoor over the latter's UGG trademark. The mark was legally acquired in 1995 from Australian accountant Brian Smith, who had – when travelling in the United States – identified an opportunity to market the Ugg boot, a sheepskin product originating in Australia and New Zealand. In 2016 Deckers commenced legal proceedings against Australian Leather in the US District Court for the Northern District of Illinois on the grounds of infringement. The case drew considerable media interest and was characterised as a 'David versus Goliath' battle centred on the status of Uggs in Australia, where the terms 'Ugh boot(s)', 'Ug boot(s)' and 'Ugg boot(s)' have been declared generic terms for a specific style of sheepskin boot. In 2017 – after the court held on summary judgment that the defendant, Eddie Oygur, had failed to prove that UGG was generic for a type of sheepskin boot – then Senator Nick Xenophon led a protest against the lawsuit, accompanied by a flock of sheep. In 2019 a US jury found that Australian Leather had wilfully infringed the California company's mark by selling Ugg boots online to customers based in the United States. The defendant vowed to appeal, with a member of his legal team calling on the Australian government to intervene. This week the appeal was heard, with three of the judges deciding to reserve their judgment. As reported in Nine News, Oygur declared: "My lawyers said that it went better than well. So we are just waiting for the outcome now. I'm very excited. After five years of absolute turmoil and heartache, costing me so much money, we are just waiting for the outcome now." Industry observers will also be watching. (TL)
Office radar:
(For more of the latest coronavirus-related updates from national IP offices, please read our dedicated article which is being continuously updated.)
Native American tribes can include tribal insignias in the USPTO database cost-free – A notice issued by the USPTO has highlighted its Native American tribal insignia database, which is a part of the Trademark Electronic Search System (TESS). The database records the official tribal insignias of federally or state-recognised American Indian and Alaska Native tribes (Native American tribes). The office explains: "The USPTO considers the tribal insignias in its database when examining trademarks in pending applications. Tribes who choose to participate allow the USPTO to evaluate whether a trademark may suggest a false connection to their tribal insignia and refuse registration. This gives tribes the benefit of helping to protect their intellectual property and cultural heritage." There are no accompanying fees or forms, and the newly refreshed Native American tribal insignia database page is available now. (TL)
The Gambia joins Banjul Protocol – The African Regional IP Office (ARIPO) has confirmed that on 3 May 2021 the government of The Gambia deposited its instrument of ratification to the Banjul Protocol on Trademarks. The move means that, according to the provisions of the protocol, it will enter into force on 3 August 2021. From that date, The Gambia will become the 12th member state to the Banjul Protocol and will be eligible for designation for applicants at ARIPO. (TJL)
El Salvador IP office launches POS payment – The El Salvador IP office, the National Centre of Registries, has announced that all of its offices across the country now offer point of sale (POS) services that allow users to pay without visiting a bank. "For the institution it is important that our users acquire their services with more transparent and efficient processes and mechanisms that contribute to social progress and the development of our country," a registry spokesperson said. (TJL)
Venezuelan IPO temporarily reduces fees – To mark its 23rd anniversary, the Venezuelan Patent and Trademark Office has reduced its official fees by 30%. For official trademark searches, there is a 50% reduction. The lower fees are only temporary, however, and are available until 6 June 2021. (TJL)
On the move:
Patrick Sands leaves Herbert Smith Freehills for K&L Gates – K&L Gates has snagged Patrick Sands from Herbert Smith Freehills. Sands is now a partner in the firm's Melbourne office. Nick Nichola, K&L Gates managing partner, Australia, commented on the hire: "Our investment in the global intellectual property practice has been a strategic focus for the firm. When combined with initiatives such as the recent launch of the K&L Gates IP Agency in China, Patrick's appointment sees the firm further bolster our intellectual property offering to clients." (BD)
Bird & Bird appoints partner in Helsinki IP practice – Bird & Bird has appointed Henri Kaikkonen as a partner and head of the IP practice in Helsinki. Kaikkonen is an experienced IP lawyer with a particular focus on contentious IP matters and brand protection work. With over 10 years' experience, he has worked with clients on disputes regarding trademark, patent and copyright infringement, trade secrets, domain names, counterfeiting, IP ownership, marketing, consumer protection, unfair business practices, licensing and IT projects. Jori Taipale, head of the Bird & Bird Nordic region, and Mikko Ahonen, managing partner of the Helsinki office, commented: "Henri's appointment as head of the firm's intellectual property practice in Helsinki will further strengthen our offering to provide our clients with expert guidance on some of the most complex IP matters. His extensive experience and knowledge in IP law will not only reinforce the capabilities of our IP practice in Helsinki, but also across the firm's network." (TL)
And finally...
WTR launches major new Special Report series – Whether they are specific individuals or particular jurisdictions, the rise to prominence of mass filers over the past few years has had a significant impact on the trademark landscape. For the first of our new quarterly Special Reports, WTR has taken a deep dive into the data behind the trend, charting the rise of mass filers, analysing their activity, investigating the real-world effect that they are having and, crucially, exploring how rights holders and registries can mitigate their impact on brand development and protection efforts. The report is the first of a new series of quarterly offerings, which will deliver an in-depth exploration of a key theme or topic, with practical takeaways and unique insights. The full report is available exclusively to WTR subscribers here, and in the WTR Report Centre.