The 2021 edition of the WTR 1000 is now available online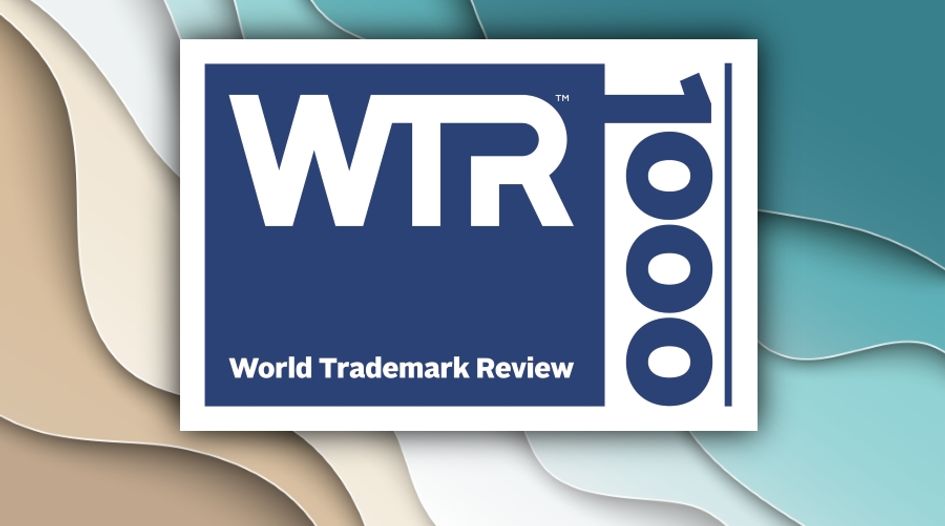 The latest edition of World Trademark Review 1000 – The World's Leading Trademark Professionals is now available to view online. The publication identifies the leading trademark practitioners and firms from around the globe and, over the past decade, has firmly established itself as the definitive 'go-to' resource for those seeking legal trademark expertise.
The need for top calibre trademark expertise has arguably never been more critical than it is now. Nicholas Richardson, head of research for the WTR 1000, reflects: "As businesses race to enhance their global competitiveness in a challenging economic climate, a strong brand is a vital prerequisite for success. Lawyers and trademark attorneys in private practice play a significant role in developing and implementing brand strategies for clients in both global and local markets, as well as acting to protect clients' trademark rights in the event of infringement. Now in its 10th year, the WTR 1000 shines a spotlight on the firms and individuals that are deemed outstanding in this critical area of practice."
To maximise its value for users, this year the research has been expanded to increase the guide's scope, identifying the trademark industry's leading lights in more than 80 jurisdictions around the world. In addition, the US section boasts 22 state-specific chapters, while an international section identifies the firms that have secured WTR 1000 listings in multiple regions. The research team also sought community feedback on non-legal service providers, asking for nominations in four categories: trademark management software, renewals and recordals, searching and watching, and online brand enforcement. This feedback was then compiled and analysed to produce a list of recommended suppliers.
To arrive at the final rankings, our dedicated team researched the market, conducting face-to-face and telephone interviews and exchanging correspondence over a four-month period with hundreds of lawyers, attorneys and their clients involved with trademarks. The team also gathered written submissions from firms detailing their recent activity in the field. The end result is a comprehensive guide that serves as a valuable tool for brand owners to use in considering their choice of external counsel and for law firms entering markets where they do not have trademark practitioners on the ground.
With publication of the 2021 edition now complete, our tireless team of full-time researchers will soon turn their attention to the 2022 edition. If you would like to participate in the research process for next year's edition of the WTR 1000, please get in touch via [email protected].
To access the latest edition of the WTR 1000, please click here.