The 2020 edition of the WTR 1000 is now available online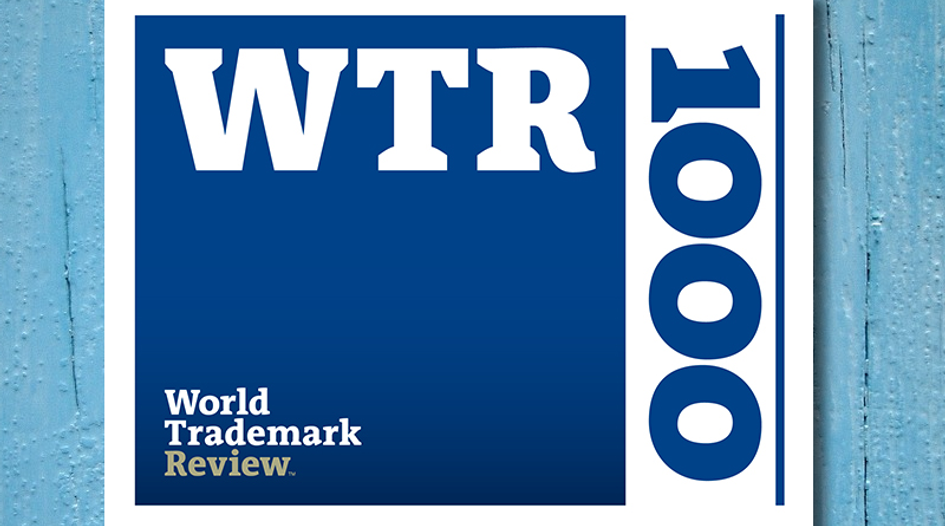 The latest edition of the World Trademark Review 1000 – The World's Leading Trademark Professionals is now available to view online. The publication identifies the leading trademark practitioners and firms from around the globe. As well as illustrating the depth of expertise available to rights holders as they seek to protect their brands, the guide serves as the definitive tool for locating top-calibre trademark expertise worldwide.
The WTR 1000 research directory focuses exclusively on trademark practices and practitioners, and over the past 10 years has firmly established itself as the definitive 'go-to' resource for those seeking legal trademark expertise. It achieves this through a rigorous research and selection process, which this year resulted in our team of full-time analysts, over a four month period, conducting more than 1,500 face-to-face and telephone interviews with trademark specialists across the globe.
To maximise the publication's value for users, this year the research has been expanded to increase the guide's scope, identifying the trademark industry's leading lights in more than 80 jurisdictions around the world. In addition, the US section boasts 20 state-specific chapters, while an international section identifies the firms that have secured WTR 1000 listings in multiple regions.
The research team also sought community feedback on non-legal service providers, asking for nominations in four categories: trademark management software, renewals and recordals, searching and watching, and online brand enforcement. This feedback was then compiled and analysed to produce a list of recommended suppliers.
Nicholas Richardson, research editor for the WTR 1000, reflects: "A strong brand is vital to success in today's intensely competitive and increasingly globalised market. Trademarks are key tools through which businesses can protect the goodwill and reputation inherent in their brands, and build and maintain demand for their products and services. As a result, external advisers play a crucial role in developing and implementing brand strategies for both local and international markets and in protecting these vital assets in the face of infringement. It is thus imperative to choose the best legal counsel and the WTR 1000 serves as an essential guide in today's brand-focused economy – as well as highlighting the health of the trademark marketplace."
With publication of the 2020 edition now complete, our researchers will shortly turn their attention to the 2021 edition. If you would like to participate in the research process for next year's edition of the WTR 1000, please get in touch via [email protected].
To access the latest edition of the WTR 1000, please click here.