The 2019 edition of the WTR 1000 is now available online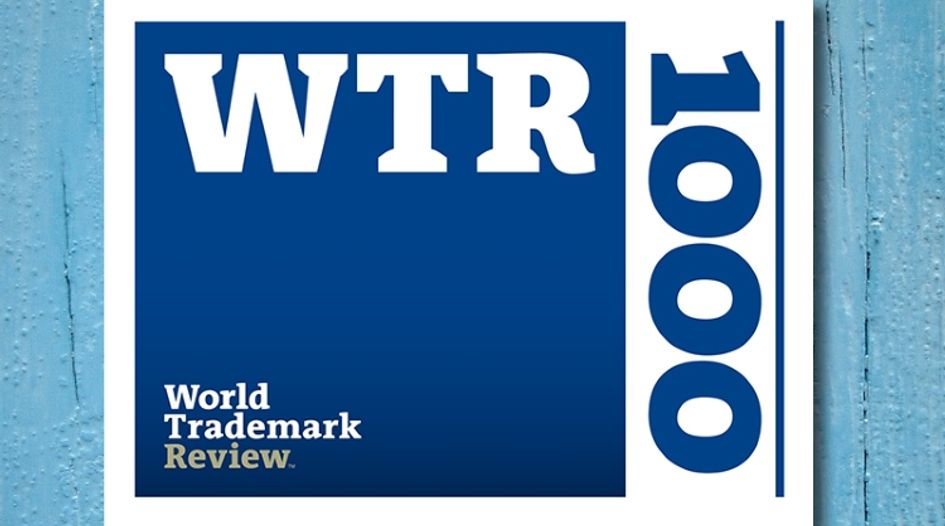 The full version of the latest WTR 1000 – The World's Leading Trademark Professionals is now available to view online. While WTR subscribers have had exclusive access to the rankings for over two months, the expanded 2019 edition has now been launched and is free to view.
The publication analyses the local trademark legal services markets in more than 70 jurisdictions worldwide, profiling the firms and individuals singled out as leaders in their respective fields. In addition, the US section boasts 18 state-specific chapters, while an international section identifies the firms which have secured WTR 1000 listings in multiple regions.
To arrive at the rankings we undertook an exhaustive qualitative research project to identify these firms and individuals, which have been included due to substantial positive feedback about them received from the market. In addition, when identifying the leading firms, factors such as depth of expertise, market presence and the level of work on which they are typically instructed were all taken into account.
For the first time, the research team also sought community feedback on non-legal service providers, asking for nominations in four categories – trademark management software, renewals and recordals, searching and watching and online brand enforcement. This feedback was then compiled and analysed to produce a list of recommended suppliers.
These additions mean that the directory, which focuses exclusively on trademark practices and practitioners and has firmly established itself as the definitive go-to resource for those seeking world-class legal trademark expertise, offers even greater value for users.
Hard copies of this year's edition are being mailed out to WTR subscribers. In the meantime, to access the latest edition of the WTR 1000, please click here.