Team building, budget management and Brexit preparations: lessons from TMAP 2019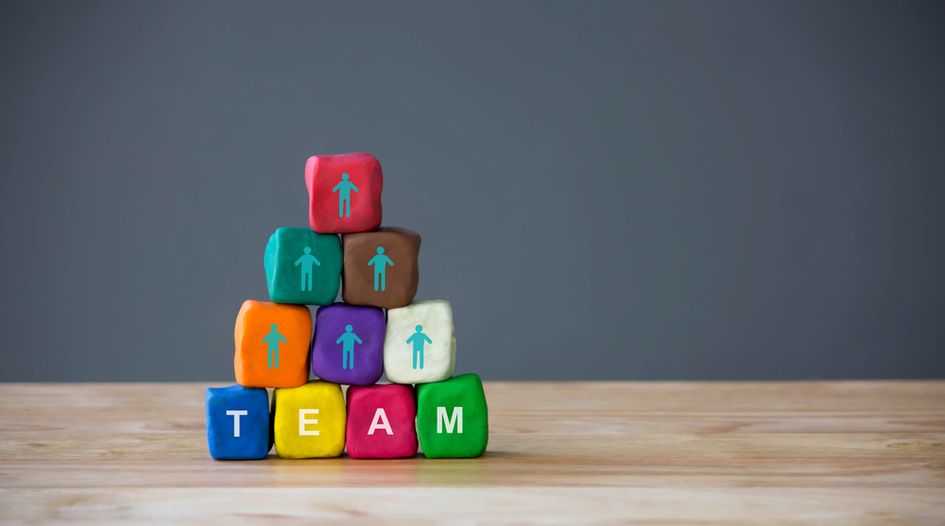 INTA's Trademark Administrators and Practitioners event took place in Berlin
Sessions provided tips for budget management and team building
Companies advised to evolve role of paralegals to better support their brands
INTA's annual Trademark Administrators and Practitioners (TMAP) meeting was held in Europe for the first time this week. WTR was on hand for the event, which presented a number of key takeaways on trademark management and team development.
Time for administrators to embrace a wider remit – INTA past president and director of trademarks for JT International, Ronald van Tuijl, kicked off the official proceedings – welcoming the decision to host the meeting in Europe for the first time and provide an opportunity for many new faces to be in attendance. "Many law firms are struggling to find trademark administrators, so it's important to have events tailored specifically for these roles," he reflected. He noted that INTA has over 80 volunteers representing administrators, with three on the current board, and that they face a similar challenge as their legal peers and colleagues – evolving their role to embrace a wider brand remit: "We should be related to all matters involving the brand, while also of course championing IP."
"We're all human, we all make mistakes – even the EUIPO!" – The EUIPO's Sven Stürmann gave a rousing talk about the perils of being overzealous with the goods and services listed in a filing. Stürmann warned against registering marks in all 45 classes as: it blocks the register; no one wants to be reading through that many pages of goods and services, and it makes it almost impossible to monitor all of those classes. We reported on this recent trend towards over-long goods and services lists here and here. Stürmann told the audience that they should explain this to their clients and that, if they aren't willing to listen, they should be told to email him so that he can explain what a waste of time it is. Additionally, Stürmann also noted that when an application is filed with a mistake, if you can notice the mistake on the same date as the filing, the EUIPO will happily correct it. In his words: "We're all human, we all make mistakes – even the EUIPO!"
Madrid expansion set to continue, with Malaysia next in line – Normunds Lamsters, of the Madrid operations team at WIPO, provided an update on the system. With Canada and Brazil joining the Madrid System this year, the list of countries covered by the system continues to increase, with 105 members representing 121 countries. Malaysia is currently the next in line for accession in 2020, adding an important string to WIPO's Asian bow. The growth of international filings this year is also expected to be around 7%. The US has made the most international filings for the fifth year in a row, with the EU continuing to attract the most designations in international filings. Lamsters remarked that the UK is likely to grow in designations for "self-explanatory reasons" (spoiler alert: we think he means Brexit – of which more later). Additionally, Lamsters noted WIPO's intentions to add more languages into the Madrid System, focusing on Arabic, Chinese, and Russian.
How to manage a limited budget – Conference co-chair Tracy Cooke,  a senior trademark specialist at Electronic Arts, and Berton Moreno & Ojam's Mercedes Bullrich led a discussion about maximising trademark budgets from both the in-house and law firm perspective. They provided three top tips:
Be creative: Cooke started off the discussion with the advice to get creative when filing for protections internationally – suggesting the use of Madrid in a bid to ensure wide geographical coverage: "You can't be cookie cutter in how you protect the brands." She also recommended coming up with more variance in the fee schedules set up with outside counsel -asking 'if there's going to be consistent work, with consistent requirements, why can't there be a fixed fee for a year-on-year budget?' Bullrich concurred on the need for practitioners to take into account the need for client cost efficiency: "Have partners only do the highly valued work. Give clients an estimated range for your work in advance. If the work you're doing is going to exceed that estimate, keep in contact with the client and always let them know if there's going to be an extension.
Find efficiencies: Sometimes upfront spending does pay dividends later. If there's a programme that will eventually streamline how clearance searches are done, that might be a worthy investment. Cooke therefore recommends benchmarking the available external programmes and services that you may actually need and use for your clients.
Set expectations: Open and honest communication was a recurring theme in this session. Being kept in the loop as to how a mark will actually be used can allow practitioners to offer advice on whether a mark actually needs protection at all if it's a flash in the pan slogan, or whether a long term mark will need a considered strategy for how different elements of its protections can grow over time. Cooke notes that being upfront about budgets can lend a necessary amount of transparency to discussions. If a massive bill comes your way, opening up discussions as to the businesses priorities and budgets can ensure that the relationship can continue, with the knowledge of what a company's priorities are. Additionally, a company should build templates and guidelines to hand over to outside counsel to ensure they meet the requisite needs. This can include anything from complex matters to simple things like email subject line formatting.
Building the dream team – One of the liveliest sessions was led by Charter Communications' Gary Wengrofsky, Netflix's Kristen Merker, and Winkler Partners' Mark McVicar. Donning shirts emblasoned with a take on the 'Keep calm…' phrase (which McVicar was quick to point out had been purchased through official channels), the session covered the difficulties in maintaining a cohesive, efficient and communicative team in a world that is more and more beset with digital boundaries. The three highlighted the importance of meaningful communication. When talking with clients, check to see if you've met their expectations. Ensure that all your team members are being given an equal chance to speak. That, and having a team tuned into each members' different emotional reactions, are key factors to creating efficient and transparent discourse. Elsewhere, the session explored the challenges that arise from lawyers being put in managing positions despite not necessarily being equipped to handle management (Wengrofsky pointing out that partners didn't go to managing school, "they went to law school!"). Therefore, clear communication between a lawyer and their paralegals and other juniors is essential to ensuring that talent is given ways to thrive, and all have opportunities to grow their career and learn from mentors. The alternative to offering talented juniors growth opportunities isn't getting to keep them on in the position you like having them in, it's them leaving your firm or company. Creating growth opportunities can be as simple as changing the job name structure or developing roles to fit the multiple levels of seniority possible in such positions.
The end is nigh… or is it? How AI will change legal services – Hosted by Priscilla Gomes from Microsoft and Corsearch's Tiffany Valeriano from Corsearch, a session focused on how AI might reshape the legal industry began by polling attendees on whether AI was already a part of their work - 46.55% responded in the affirmative. AI is already commonly used for e-billing, contract management and e-discovery, and in IP there are many advancements being made. WIPO's image search tool was cited as a prime example of how IP offices have led the charge pushing for AI integration in the trademark field. Importantly, the two highlighted that – despite concerns – there is little evidence that anyone is at risk of losing their jobs to a computer. In fact, most AI tools are simply removing the prosaic elements of paralegal roles. With the banal minutiae of filing covered, paralegals are then freed up to do valuable creative work with clients. In fact, the pair quoted a BTI Consulting study on legal innovation and technology which stated that general counsel want the impact of AI to increase efficiency and not to replace staff.
Non-traditional marks: the Americas perspective around the world – The second day commenced with a deep dive into the world of non-traditional marks. Increasingly a hot topic, Daniela Rojas from Pirkey Barber started off the presentation with the rundown of how the US has approached trademarks beyond words and symbols. Rojas pointed out that, although there are sound marks registered, many falter at the first hurdle, having not appreciated the necessity for a thorough description to be submitted alongside a musical score for the registration. Rojas' top tip was that for sound and multimedia marks, in the US it's cheap and smart to register the respective copyright as well. She also covered Latin America's approach to non-traditional marks, where there is a large variance between countries. As with all jurisdictions, it came down to the wording of the law for what is considered a trademark. In Mexico, it is "any sign perceptible by human senses", opening the door to sound, scent, and potentially taste. Notably, single colour marks are forbidden. "Argentina is a trailblazer" she said, with anything distinctive being registerable. Additionally, Chile officially prohibits almost all non-traditional marks. However many 3D marks have just been registered as labels.
Tackling the EU genuine use issue – One of the focal talks came from Maiwald's Susanna Heurung. Proving genuine use in the EU can prove problematic to even the biggest brands. Heurung brought attention to how rights owners have to ensure they actually fulfil the stipulations of genuine use in the law. For instance, to use the trademark within five years of registration in commerce in relation to the goods and services the trademark was granted for. Sounds simple? It is. Yet Heurung pointed out that a remarkable amount of companies fall afoul of the rules - particularly while providing evidence in disputes. She noted that McDonald's made the mistake of relying on affidavits for their sales of Big Macs, without providing impartial third-party proof of their sales numbers – something the EUIPO would find far more convincing. This approach to proving the use of the BIG MAC mark, and the EUIPO's subsequent cancellation decision, showed that the EUIPO will not apply "unfair" outside knowledge of products. It's only what is submitted in evidence that counts.
Brexit, the lingering subtext – All attending Brits will agree that, while networking with the many delegates at TMAP, every conversation inevitably turned to B-word. On behalf of Procter & Gamble, expat/escapee, Deborah Brincat provided an update to the current state of trademark affairs in one of the last sessions of the meeting. She reiterated the plan that all EUTMs will be transferred to a corresponding UK trademark right. Notably, the only things that won't be transferred directly will be any actions pending at the EU Board of Appeal. Elsewhere, recommendations were made to renew earlier than later just to be safe – and UK practitioners remined that they will, in the present scenario, immediately lose representation rights before the EUIPO in the event of a no-deal Brexit scenario.
A shared experience – This year's TMAP, it's first foray into Europe, can be deemed a success. Bringing the meeting to Berlin allowed many European trademark administrators to network and learn at the educational sessions. Business cards and wine were shared freely throughout the meeting and alongside the many business connections made, bonds of friendship were also formed. One delegate told of an emotional moment when they, an American Jew, shared a tear with a German delegate over the traumatic past of the city. It's indicative of the communal feel TMAP has fostered.