Super Bowl counterfeit crackdown; BTS trademark blocked; Pelton scammer stunt – news digest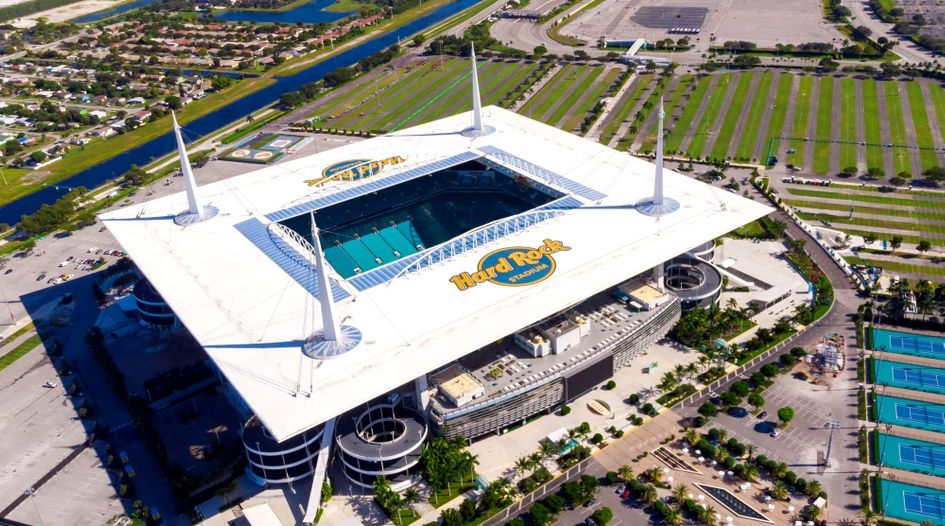 Every Tuesday and Friday, WTR presents a round-up of news, developments and insights from across the trademark sphere. In our latest edition, we look at the Cyprus government re-securing a Halloumi trademark in the UK, an $81 million bid made for Forever 21, another call for unhealthy food plain packaging, the UKIPO's Cardiff office closing, and much more. Coverage this time from Trevor Little (TL), Bridget Diakun (BD), Jonathan Walfisz (JW) and Tim Lince (TJL).
Market radar:
Super Bowl counterfeit crackdown – The Super Bowl is notoriously a golden opportunity for selling counterfeit goods – and for that reason, it is a particularly busy period for enforcement authorities. This year, federal officials seized approximately $123 million worth of fake sports items during Operation Team Player, which equated to over 176,000 items. Customs and Border Protection, along with ICE's Homeland Security Investigations, began preparing for this year's bust at the end of Super Bowl LIII by identifying possible sources of the counterfeits. The operation saw a 400% increase from last year's haul, when $24.2 million worth of merchandise was seized. (BD)
UpCounsel prepares to close down – Legal platform UpCounsel has announced it is to cease operations on 4 March 2020. In a post on the company's site, co-founders Mason Blake and Matthew Faustman write: "It is with a heavy heart that we deliver this news and understand that this abrupt announcement will come as a shock to some of you that have come to rely on UpCounsel. Our team will be available as usual to answer any questions you may have leading up to the site's shutdown on March 4th." That abrupt announcement follows a board of directors and shareholders decision, and means that from 4 March users will no longer be able to access their accounts. While not specifically a trademark legal services offering, we have reported on UpCounsel over the past two years after Raj Abhyanker, founder of LegalForce RAPC Worldwide (and the Trademarkia engine) engaged in litigation with the platform, and subsequently became a significant shareholder – with Abhyanker telling us last March that the USPTO should address, "outdated rules on fee sharing preventing websites like UpCounsel from thriving". (TL)
$81 million bid made for Forever 21 – Authentic Brands, along with mall operators Simon Property and Brookfield, have made an $81 million bid to buy Forever 21 in its bankruptcy, reports Retail Dive. Should this deal go through, Authentic Brands will add the IP of another well-known brand to its roster. The "retail apocalypse" has proven fruitful for the brand management company, which also bought Barney's assets in November. (BD)
LVMH CEO expresses concern over counterfeits on Amazon – Fashion media outlet Glossy has reported on LVMH's recent fourth quarter earnings call, in which CEO Bernard Arnault stated that the brand would not be collaborating with Amazon over concerns that it is benefitting from the sale of counterfeits. Arnault stated: "They use their database to connect customers to sellers and they take a percentage, which leads them – and we're going totry to fight this on their site and on others – to sell counterfeit products". For its part, Amazon has gone to great lengths to explain its efforts to fight fakes, but Arnault's comments highlight the efforts it will now need to go to go ensure that all fashion and luxury brands engage with it at a time it is seeking to make inroads into the sector. (TL)
Call for unhealthy food plain packaging – Over in New Zealand, a District Health Board is reportedly advocating for plain packaging on crisps, confectionary and high-sugar products. The Northland District Health Board represents an area where 73% of adults and 37% of children are either overwieght or obese. However, while the health board is pushing for plain packaging on unhealthy foods, locals asked by Stuff.co.nz disagreed with it, with the price of healthy food cited as a more pressing issue. (TJL)
Legal radar:
Big Hit Entertainment succeeds in blocking 'BTS' trademark – Big Hit Entertainment, the agency for Korean pop band BTS, has won a suit against a cosmetics company which had registered 'BTS' along with its phonetic spelling in Korean. The mark was being used on makeup and beauty products, and for this reason the company argued that there was no risk of confusion. South Korea's IP tribunal dismissed this argument and ordered the cancellation of the two trademarks. (BD)
Wisconsin Supreme Court accepts Ritter v Farrow case – An ongoing dispute between two Wisconsin-based businesses over whether a trademark can be used after selling assets originally traded under the mark has been passed onto the state's Supreme Court, reports WXPR. The Ritter family owned and ran the 'Bibs Resort' before converting the resort property to condos and then selling some of the units to the Farrows. The relationship between the two deteriorated leading to a dispute over the use of the 'Bibs Resort' name. The Wisconsin Supreme Court will be asked "does Wisconsin trademark law allow an implied assignment of trademarks to a new owner when no other business asset or services are transferred", as well as whether Wisconsin's Condominium Ownership Act requires control of a trademark to go to a condominium association when a property undergoes conversion into a condominium. (JW)
Cyprus re-registers Halloumi trademark in UK – The Ministry of Commerce of Cyprus has successfully re-registered its HALLOUMI trademark at the UKIPO. The trademark, first registered by the ministry in 1990, was revoked after a legal challenge was launched by UK-based cheese producers. Due to an administrative error, the Cypriot ministry failed to respond to a cancellation request, leading to the revocation. Fiona McBride, partner at Withers & Rogers, said of the beneficial position this puts Cypriot farmers in the UK's cheese market: "The farmers are unlikely to stop there, however. They have already applied for 'protected food name' status to the European Commission. If successful, their application for Protected Designation of Origin (PDO) status would bring permanent protection. However, it is likely to take time, so trademark protection in the UK will be helpful to them in the meantime." (JW)
Office radar:
IPOS and SGX launch intangibles initiative – The Intellectual Property Office of Singapore (IPOS) and Singapore Exchange (SGX) have launched the Intangible Disclosure Evaluation and Audit Scheme (IDEAS) programme. Designed for SGX-listed companies (and those preparing for a listing), the programme aims to raise awareness and encourage companies to undergo intangible assets (IA) evaluations and promote a more robust IA disclosure environment – providing companies with government support to undergo an IA evaluation and audit process. Dr Bernard Ong, group director of policy & Engagement at IPOS, stated: "Technologies, brands, ideas, data, know-hows and other forms of IA are the primary forces making the world's most innovative and valuable enterprises. Yet, market understanding of IA, including intellectual property, remains a big challenge to investors and enterprises alike. IDEAS will enable investors to make sharper investment decisions while helping IA rich companies unleash their real enterprise value. IPOS is delighted to partner with SGX to nurture and grow the next frontier of innovative enterprises for Singapore." (TL)
UKIPO's Cardiff office closed for water supply issue – The Cardiff-based office of the UK Intellectual Property Office (UKIPO) was temporarily closed on Monday 3 February due to a water supply issue. Although latest information from the UKIPO states that the issue is ongoing, the Concept House location is open again as of Tuesday 4 February but with a limited number of people in the office. (JW)
Trademark registrations increased by 34% in Dubai – Dubai's Department of Economic Development has released its figures on trademark activity in 2019. Trademark registrations were up by 34% to reach 5,157 registered at the Commercial Compliance & Consumer Protection unit. The highest number of trademark applications came from the US (31%). Complaints were also up 1% to total 298 in the last year. (JW)
Media Watch:
Pelton highlights scammers in clever stunt – One of the most vocal figures in the fight against scam trademark invoices, Erik M Pelton of Erik M Pelton & Associates, has revealed his next effort to highlight the problem. On Twitter this week, Pelton posted a photo of a solicitation invoice he recently received linked to a trademark application for the term 'IS THIS A TRADEMARK SCAM?'. In big, bold letters, then, the letter asks that question – with Pelton captioning the image, "Indeed, it is a scam". The trademark for the term was filed by Pelton himself last month, presumably as he expected a scammer to send a solicitation letter. Industry figures praised the "beautiful" and "crafty" move by Pelton – who has consistently pressed IP offices and enforcement agencies to take more decisive action against trademark solicitation campaigns. "Trademark lawyers, please feel free to share and spread the word on scams targeting our clients," Pelton added after posting the photo. (TJL)
On the move:
Brown Rudnick announces partnership promotions – Brown Rudnick has elevated six of its lawyers to the position of partner. One of these individuals, Jessic T Lu, advises and represents clients in both general commercial and IP litigation. This includes patent, copyright and trademark infringement matters. She is based in the firm's Boston office and is a member of the litigation and arbitration group. (BD)  
Foley announces new partners – US firm Foley has announced the election of 18 lawyers to the firm's partnership, including three partners based in the Foley Washington DC office: Chase Brill (intellectual property); Katherine Califa (intellectual property) and Lori Rubin (litigation). Califa is a member of the intellectual property and trademark, copyright and advertising practices team, and regularly counsels clients regarding the selection, procurement and enforcement of brands and other intellectual property assets in the United States and abroad.  In addition, she represents clients before the Trademark Trial and Appeal Board.  Brill is a patent attorney in the firm's mechanical & electromechanical technologies practice and PTAB Trials Group. (TL)
Fish & Richardson reveals new year promotions – Fish & Richardson has elevated 14 attorneys to principal as of 1 January 2020. Bailey Benedict, Tony Nguyen, Riqui Bonilla, Chris Dryer, Leah Edelman, Daniel Gopenko, Jeffrey Mok and Jenny Shmuel are the new principals within the IP litigation group. Rick Bisenius, Craig Deutsch, Nicholas Stephens, Paul Western, Annie King and Indranil Sarkar were promoted within the patent group. Benedict, who practices in the Houston office, and Mok, who works in New York, handle litigation matters pertaining to trademarks, among other things. (BD)
Marks & Clerk boosts North England practice – IP law firm Marks & Clerk has appointed a new partner, Heather Williams. She joins the firm from Walker Morris, and will operate from Leeds in an effort to boost the firm's northern England operations. "Much has been made of the Northern Powerhouse in recent years," Williams said in a press release. "Behind the hype however there is a tangible energy across Leeds, Manchester and the wider region and it's great to be joining Marks & Clerk as it signals its commitment to the North through the growth of its trademark practice." (TJL)
And finally...
WTR returns to Chicago in March for Managing Trademark Assets and Brand Protection Online – WTR is bringing Managing Trademark Assets USA and Brand Protection Online USA to the windy city. The back-to-back events on 3 and 4 March 2020 will provide an opportunity for attendees to hear best practice and insight from leading in-house counsel from the world's biggest brands as they discuss their approaches to critical areas, as well as share their own insights with peers and colleagues. The sell-out events' return to Chicago is not one to be missed. To sign up to attend Managing Trademark Assets USA, click here, and to sign up to attend Brand Protection Online USA, click here. (JW)