Success for Lindt & Sprüngli; USPTO celebrates Lanham Act anniversary; Philippines joins TMclass – news digest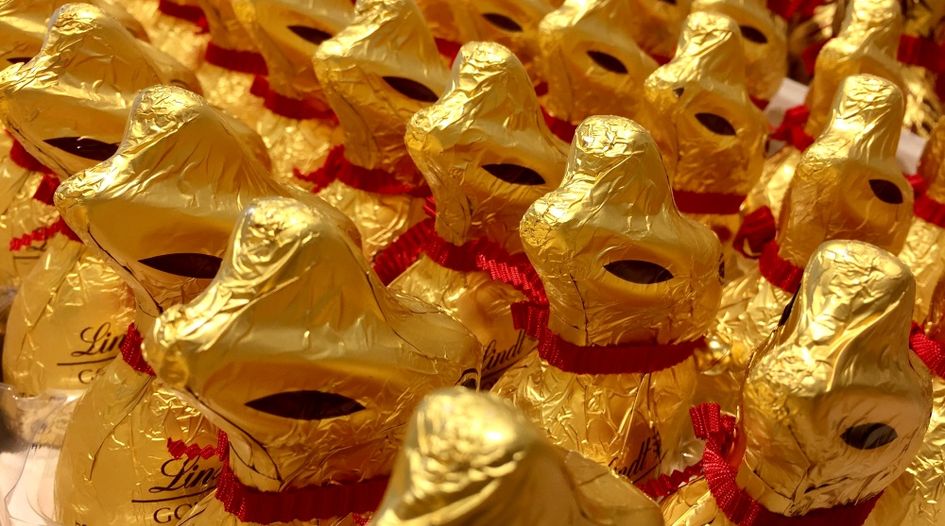 Every Tuesday and Friday, WTR presents a round-up of news, developments and insights from across the trademark sphere. In our latest round-up, we look at Scamadviser announcing a new member, Ebro Foods looking to offload more brands, the UK government setting out its innovation strategy, and much more. Coverage this time from Victoria Arnold (VA), Bridget Diakun (BD), Tim Lince (TJL) and Trevor Little (TL).
Market radar:
Scamadviser announces new member – Online brand protection specialist globaleyez GmbH has become a corporate member of the Scamadviser Foundation. Each month Scamadviser helps over 2.5 million consumers to determine whether a website is legitimate or a scam. "We are constantly working to expand and improve our tools and services to ensure the best possible protection for our clients' brands. Therefore, we are very happy about our strengthened partnership with Scamadviser and the opportunities and data that this cooperation provides for us and our clients," said Oliver Guimaraes, managing director of globaleyez. (TL)
Brand radar:
Ebro Foods looks to divest more brands – Spanish food processing company Ebro Foods is continuing to offload its dry pasta brands. Private equity firm CVC Capital Partners VIII is currently in discussions with the company to acquire its Panzani dry pasta, couscous, sauces and semolina business in a transaction valued at about $649.6 million. Should the deal close, CVC would acquire the Panzani, Ferrero, Regia, Zakia and Le Renard brands, as well as the related operating assets. Together, these brands generated approximately €470 million in revenue in 2020. However, Ebro states that its fresh pasta and rice businesses, which include the Lustucru Selection and Taureau Ailé brands, will not be included in any deal. "This divestment is in line with Ebro's strategic goals for the period 2019-21 and would enable Ebro to further concentrate its resources with a view to strengthening and expanding its premium, fresh pasta and convenience businesses, in which it is a global leaders," the company said. Ebro has sold off a number of its dry pasta brands, including most of its US brands, in recent years. In November 2020 the company, through a subsidiary, sold most of its dry pasta business to TreeHouse Foods in a deal valued at $242.5 million. No Yolks, American Beauty, Creamette, San Giorgio, Prince and New Mill are just some of the brands that changed hands in this transaction. Earlier this year the company sold its Ronzoni dry pasta brand and manufacturing facility for $95 million. (BD)
LVMH makes play to capture younger audience – LVMH has expanded the role of designer Virgil Abloh, who Bloomberg reports will be tasked with creating brands and pushing the company into new business segments. Under the agreement, Abloh will continue to act as creative director of the Louis Vuitton menswear line, and LVMH will buy a 60% stake in the designer's street-style fashion brand, Off-White. The French luxury conglomerate is hoping that the deal will help it attract a younger and more diverse set of customers. (BD)
Legal radar:
Success for Lindt bunny – Following a long-running German legal battle with chocolate maker Heilemann, Swiss confectionery company Lindt & Sprüngli has secured trademark protection for the gold tone of the wrapper used on its iconic chocolate bunny. The ruling follows a decision late last year at the Munich Court of Appeals, which held that the abstract golden colour of the Lindt bunny does not enjoy the protection afforded to colour marks without a registration. Now, the German Federal Court has ruled in favour of Lindt, observing that the company submitted market research "showing that around 70% of consumers associate the golden wrapping specifically with its bunnies" – a level of recognition "clearly exceeding the required threshold of 50%" for trademark status. It is understood that Heilemann will appeal. Following the decision, Lindt & Spruengli released a statement claiming that it "did not intend to force another chocolate bunny manufacturer out of the market", but that it was "defending itself against copycats exploiting the reputation it had built for its product over years". A spokesperson added: "There are many ways to design Easter bunnies that don't infringe Lindt & Sprüngli's rights." Commenting on the decision, Potter Clarkson partner Mark Kramer said: "This a real coup for Lindt because it is not easy to secure a trademark for a signature colour – only brands with a proven reputation are able to do this, as we have seen recently with easyGroup when it secured a registration for aviation services in the United Kingdom for its distinctive orange tone. It also marks a change from disputes over the colour purple, which is a well-trodden path both in the world of confectionery and, more recently, pharmaceuticals with the high-profile dispute between GSK, Sandoz and Vectura about purple inhalers. This victory significantly bolsters Lindt's protection of its flagship product and demonstrates how commercially valuable a colour-related mark can be for brands." (TJL)
Family-run discount outlet accuses HP of "misplaced and clumsy threats" – Family-run online ink toner and cartridge store Ink Genie is suing HP Inc for claiming that it infringed the multinational's trademark and trade dress rights through its sale of discount printer ink products, reports Law Street Media. The complaint, filed in the US District Court for the District of New Jersey on Tuesday, seeks a declaration of non-infringement, instead claiming that HP has employed "unlawful means" to eliminate discount sellers such as Ink Genie from the market in order to maintain high profit margins. Of the "misplaced and clumsy threats and intimidation tactics" that the company claims HP has adopted, it highlights a May 2021 cease and desist letter sent to Genie Trading Group LLC, which Ink Genie claims has nothing to do with the sale of the disputed products, and a subsequent July 2021 letter demanding that company cease the advertisement and sale of HP products on its website. "This is a case of greed and improper market control disguised as legitimate 'brand protection'," the complaint begins, making a clear effort to frame itself as a classic case of David versus Goliath. Whether the court will agree remains to be seen. (VA)
Office radar:
(For the latest coronavirus-related updates from national IP offices, please read our dedicated article, which is being continuously updated.)
EUIPO experiences record EU trademark filing numbers for the first half of the year – The EUIPO has announced that it received a record 101,021 EU trademark applications during the first six months of 2021, an increase of around 24% compared with the same period last year. Demand was particularly strong in the first quarter, with an all-time monthly record set in March when almost 20,000 EU trademark applications were received. The office states: "The increase in demand for EUTMs covered areas including data processing equipment and computers, business management, and scientific and technological services and research, reflecting the changing needs of consumers and health authorities during the covid-19 pandemic." (TL)
United Kingdom sets out innovation strategy – Last week the UK government launched its new Innovation Strategy, which outlines how the UK Intellectual Property Office (UKIPO) will address its four pillars of unleashing business, supporting people and skills, serving the needs of institutions and places, and stimulating missions and technologies. Specifically, the UKIPO will launch a new 'IP Access' fund that will help businesses to grow and to build back better from the covid-19 pandemic, launch a new, free, fit-for-purpose support offering for businesses and organisations to make the most of their intellectual property in overseas markets, and extend its education programme to reach more higher education-based researchers in the next academic year. UKIPO chief executive Tim Moss stated: "Innovation is critical in tackling the UK's biggest challenges both now and in the future. The UK's new Innovation Strategy is the starting point for the government's long-term vision of how we will cement our role as global leaders in innovation and deliver the target of R&D investment at 2.4% of GDP – and it has IP running through the heart of it. The strategy recognises that a strong IP system, that protects and allows for a return on investment on ideas, creates the confidence on which this success is built. We know that innovation is the engine of the modern economy and we're proud of the contribution we're making to drive that forward." (TL)
USPTO reflects and projects on Lanham Act anniversary – This week on the USPTO director's blog, Drew Hirshfeld, performing the functions and duties of under secretary of commerce for intellectual property and director of the USPTO, celebrated the 75th anniversary of the national trademark system. The anniversary marks President Harry S Truman signing Rep Fritz Lanham's Trademark Act into law, which Hirshfeld notes "made possible today's system of trademark registration and protection, but… took almost a decade of debate in Congress with countless hearings on the need to replace earlier, outdated statutes and the patchwork of trademark systems in each of the states. Today, the US economy is the beneficiary of those efforts and this masterful law that has stood the test of time, transforming the US economy through the growth of national and global brands." To date, the USPTO has issued almost 6.3 million trademark registrations since the Lanham Act became law. There are currently 2.8 million live trademark registrations and 55,000 trademark attorneys representing the owners of these active marks. This year also sees the implementation of the Trademark Modernisation Act 2020. Hirshfeld reflects: "The goal is to improve the integrity of the trademark register, provide trademark owners with better means to protect their trademarks, and implement systems and procedures aimed at reducing registrations that are not in use, fraud and abuse." (TL)
Philippines joins TMclass – The IP Office of the Philippines (IPOPHL) will now use and accept the list of terms from the EUIPO's Harmonised Database of Goods and Services (HDB) in TMclass. The HDB allows users to search and translate goods and services to and from any of the 44 languages available. The move means that there are now 17 IP offices outside the European Union which use and accept terms from the HDB. The addition of IPOPHL in TMclass brings the total number of participating national and regional IP offices (including the African Intellectual Property Organisation, the African Regional Intellectual Property Organisation, the EUIPO and WIPO) to 85. (TJL)
Law firm radar:
Cameron IP welcomes trademark attorney in London – Annie Blake, a qualified UK trademark attorney, has joined Cameron IP in London. She works with clients of all sizes on contentious and non-contentious issues. (BD)
Sapna W Palla departs Wiggin & Dana for Allen & Overy – Allen & Overy has appointed Sapna W Palla to partner within its IP litigation practice in New York. Palla previously practised at Wiggin & Dana, where she led the life sciences IP team. She has over 20 years of experience in US patent litigation and advising life sciences companies. Palla is also well versed in trade secret, trademark and copyright litigation. "Sapna's hire is a continuation of our sustained investment in building a full-service global IP litigation offering that can support our life sciences clients on their most business-critical patent disputes both in the US and in other key markets," said Karen Seward, global head of litigation. "We are delighted to welcome her, and the deep expertise and experience she brings to A&O." (BD)
In-house vacancies radar:
Microsoft – Microsoft is seeking a corporate counsel, marketing and trademarks to join its marketing and consumer business legal team. The successful candidate will support the department along with centralised functions, including trademarks, public relations, events and research. As an integral part of the business teams supported, the role entails giving input on business strategy, in addition to providing day-to-day legal counsel on a broad range of domestic and international issues, including trademarks, advertising law, consumer protection, publicity rights, intellectual property, antitrust and privacy. The position can be based in Redmond, Washington or remotely from within the United States. Full details are available here. (TL)
And finally...
New WTR events announced for Europe and the United States – WTR is pleased to announce that it will be hosting a series of one-day events in London, San Francisco, Chicago and New York this December. WTR Live: The Future of Trademark Management and Brand Protection will facilitate discussion, benchmarking and the sharing of best practice around key topic areas and challenges facing brand leaders. Crucially, it will offer a glimpse into what industry leaders expect the future of trademark practice to look like. Registration is free to in-house brand professionals. Spaces are limited and should we be unable to host the event, registration fees will be fully refundable. While on site, we will be adopting the All Secure Standard to ensure that all attendees can continue to do business effectively and network with their peers safely. For full details, and to reserve a place at one of the events, click here.