Spotify's IP strategy; Philippines and Benelux office exclusives; Beijing court fast-track pilot; and much more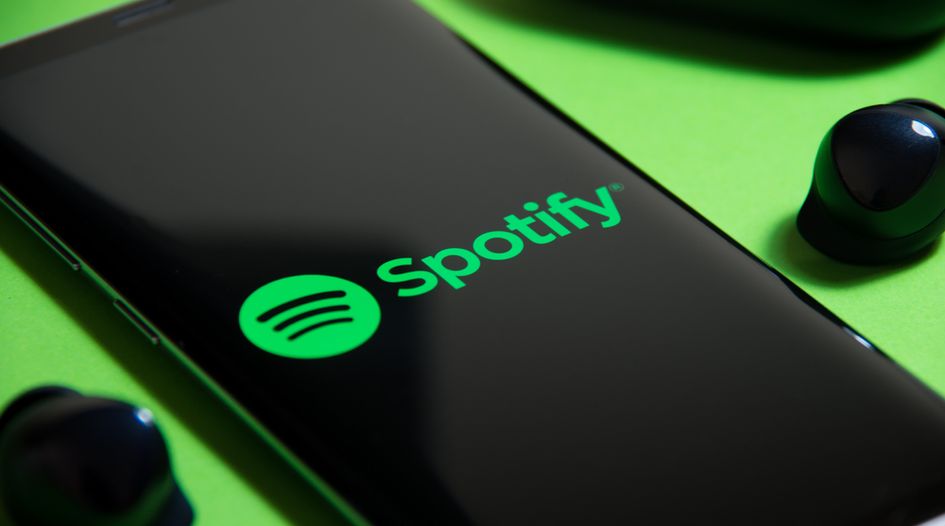 Everything we covered on WTR over the past seven days – and all you need to know from the world of trademarks to set yourself up for the start of another busy week.
Last chance to nominate
The nomination window for the 2023 WTR Industry Awards and WTR 300 closes in less than a week. Make sure you have your say today!
The Long Read
We reveal how Spotify's approach to intellectual asset mapping deepens its brand understanding.
Monday 28 November
Local experts outline the counterfeit hotspots in Malta that brand owners should have on their enforcement radar.
In an exclusive guest post, IP Office of the Philippines director general Rowel S Barba reveals the biggest developments at the agency this year.
Plus:
Tuesday 29 November
Aristocrat tops the list of USPTO filers, as Kanye West's prosecution activity propels him into the top 20, according to the latest data.
Twitter prevails in a logo dispute in Singapore, Rolex is named the most-searched brand for counterfeits, Prosecco lobbying intensifies, and more.
A recent US Court of Appeals decision highlights the need to diligently comply with procedural requirements when seeking a preliminary injunction.
Plus:
Wednesday 30 November
Bollywood star Amitabh Bachchan "stirs the debate" on publicity rights after his image is misused in a series of adverts and scams.
Representatives from the US Intellectual Property Alliance explain why Lenovo, Meta and Microsoft are among those signing up to drive innovation through the Diversity Pledge.
Plus:
Thursday 1 December
The deputy director general of the Benelux Office for Intellectual Property, Hugues Derème, reveals some exciting upcoming initiatives.
This month's legislation and IP policy watch examines the EU NIS2 Directive, the extension of GIs to non-agricultural goods and a WIPO-backed report on the regional adoption of Article 10bis.
Plus:
Friday 2 December
Bitcoin.com is sued for infringement, Japan forms a virtual IP council, New Zealand seeks GI views, and more.
The Beijing IP court's fast-track pilot for simple administrative trademark cases sees a spike in use.
Plus:
WTR Special Report: Brand Protection 2027
Our Q3 Special Report provides a glimpse into the future of the trademark industry.