Spoofed: USPTO warns of fraudulent phone calls that impersonate agency staff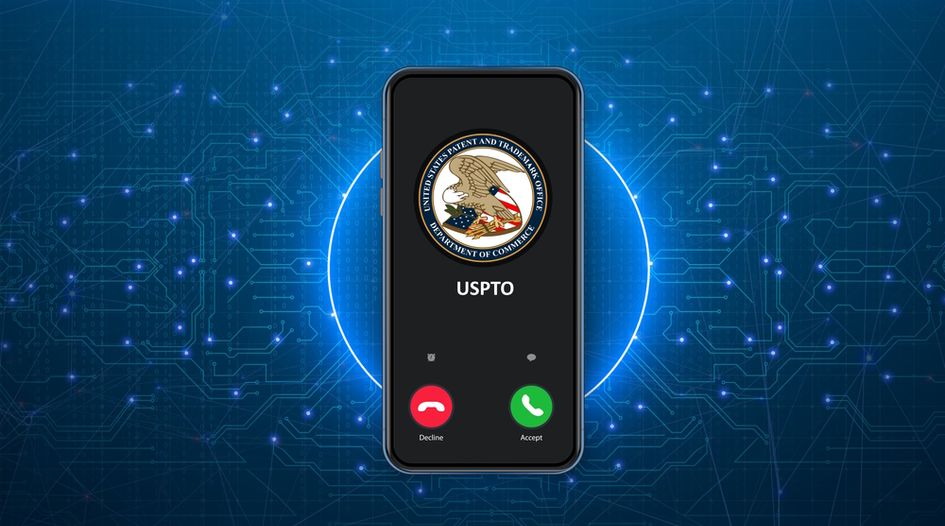 USPTO warns about 'spoofed' phone calls posing as agency staff 
Internal email reveals 'uptick' in scams involving calls to applicants 
Warning comes weeks after agency submitted scam comments to FTC 
The USPTO has warned users and staff about a new scam targeting applicants and registrants involving calls that "spoof" the USPTO's phone number. The fraudulent campaign, which involves the misuse of USPTO employee names, demonstrates how "scams continue to evolve and become more sophisticated", claims the agency in an internal email. 
In an notice sent to users yesterday, the USPTO revealed they had received reports of scammers calling trademark customers claiming to be agency employees. The calls involve so-called "spoofing", with the fraudster "tricking phone networks into displaying a name, number, and location different from their actual name, number, and location" – in this case, displaying a phone number that appears to be from the USPTO. The purpose appears to be "so they can steal money or personal information from you", the agency claims in the email. 
Anyone who receives such a call are advised to contact the agency's Trademark Assistance Center (TAC), with an updated web page also launched to help users.  
In an internal email sent to USPTO staff on the same day (and seen by WTR), deputy commissioner for trademark examination policy Amy P Cotton warned employees that their "name, USPTO email or phone number" may have been misused. In it, she reveals that the TAC has seen an "uptick" in customers reporting this scam and that the fraudsters "recite internal phone numbers to appear more legitimate to their potential victims". While suggesting that law enforcement could be notified should a customer contact them about falling victim to a spoof call, she notes that "these scams are generally originating overseas so US law enforcement assistance is limited".  
In closing, Cotton laments the more advanced nature of scams targeting users. "These schemes remind us of how readily scammers can use technology to impersonate federal agencies," she says. "As scams continue to evolve and become more sophisticated, I want to thank you for your ongoing vigilance here at work, and please stay safe in your personal life as well." 
Yesterday's email follows numerous reports of suspicious calls from individuals claiming to be from the USPTO. For example, on Reddit, one person claimed to have received a phone call in which the caller ID "said USPTO" and was requesting a payment. In this case, the user "correctly identified this is a scam" and did not pay, but admits: "They almost got me."  
In the same thread, one user (who claims to be "an examiner at the USPTO") responded to a description of a suspicious answering machine message related to a patent by saying: "[One possibility is that] the phone number of an examiner was spoofed by a scammer. I have actually received phone calls from random people who said that I just called when I never did. I don't think the scammers pick USPTO numbers on purpose. We simply have a lot of Alexandria numbers. That's my theory anyway." 
Over the past few years, scams have been a major blight for the US trademark industry. The most common have been solicitation scams, with fake invoices sent to users that often pose as government agencies or IP organisations. These were commonly sent through the post, often disguised as an 'urgent' correspondence related to a trademark renewal. Last year, WTR revealed that fraudsters had shifted to text messages as a means to contact potential victims – with the tactic of impersonating the USPTO still broadly remaining the same. Now with phone calls following a similar strategy, it appears that all means of communications are being used regularly by criminals as a means to defraud trademark users. 
Back in 2018, the USPTO announced the formation of an inter-organisational task force to foster greater cooperation in tackling the problem, and brought in organisations including the Federal Trade Commission (FTC) and US Postal Inspection Service as part of the initiative. Furthermore, last month the USPTO submitted comments to a recent FTC regarding impersonation of government agencies in which the agency detailed the scams it has been seeing and described the impact on our customers and staff.  
However, there is little evidence that the problem is getting better – and, if anything, reports of scams appear to be on the increase. In recent comments to WTR, trademark scam expert Erik Pelton from Erik M Pelton & Associates says the agency needs to prioritise tackling this issue. "While the USPTO is making an effort to combat the various types of fraud and scams, I believe it is critical for the USPTO to do even more," he explains. "These scams impact the entire system – the USPTO and its staff, attorneys, applicants, and registrants – as well as overall trust in that system. Actions that could be taken now include establishing a public taskforce featuring officials from USPTO, other agencies, and users to work on ideas to combat the issue from a variety of perspectives; engaging more with Congress to hold hearings on the issue; and use its recently registered trademarks to sue those using names and logos that impersonate the USPTO for Lanham Act violations." 
For now, attorneys need to be mindful that their clients could be contacted by post, email, text message and phone from fraudsters that can convincingly pose as USPTO representatives. For that reason, renewed warnings should be sent out to minimise the rise of falling victim to these criminals.