Speculation mounts over USPTO special cannabis unit as practitioners vent anger over examination delays (updated)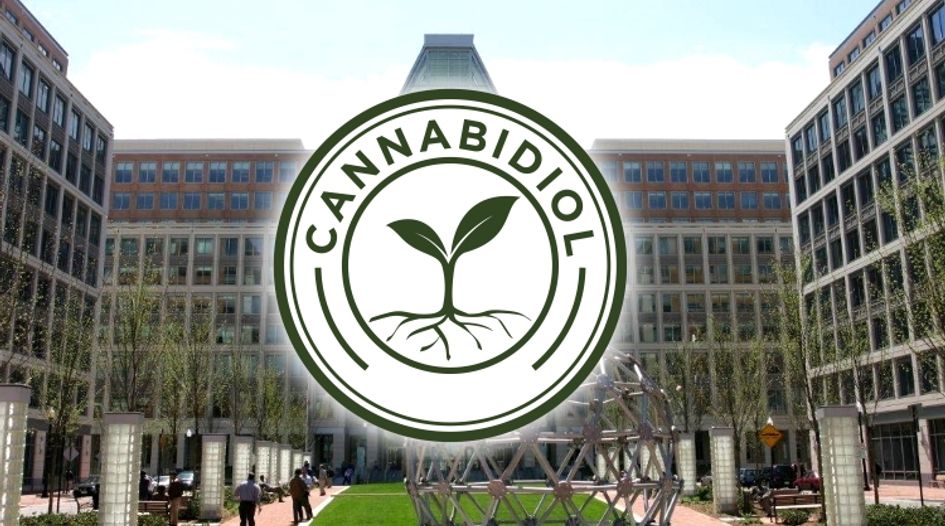 CBD and cannabis related trademark filings subject to significant examination delays
Source points to apparent specialised group of examiners assigned to such marks
Concern over commercial ramifications of, and silence over, examination delays
(This article has been updated since initial publication. The additional content is presented in italics).
A number of US law firm practitioners have contacted WTR in recent days to highlight the apparent existence of, in the words of one attorney, "a 'specialised' group of examiners assigned to handle cannabidiol (CBD) and cannabis-related trademark filings" – adding that "they appear to currently have a backlog of over one year to even get an initial examination on these marks". One commentator has characterised the delays as "completely unacceptable", noting that there are "significant commercial ramifications" for applicants.
As we have reported previously, a plethora of US states have legalised marijuana use in recent years. However, federal trademark law expressly forbids the granting of brand rights for use in illegal activities. With the sale and use of marijuana being unlawful at the federal level, national US trademarks cannot be granted for cannabis products. As a result, hundreds of applications for related marks have languished at the USPTO. Yet more and more such applications are being filed, presumably in part spurred by the 2018 United States farm bill. That bill – signed into law by President Trump on 20 December 2018 – in part removed hemp and hemp-derived products, including cannabinoids, with less than 0.3% tetrahydrocannabinol, from the definition of marijuana in the Controlled Substances Act. This presumably complicates the office's task of examining such marks. Writing on Lexology in January, Nexsen Pruet's Sarah Nagae opined: "It is now undisputable that, because these products can be legally sold under certain conditions, their associated trademarks should be protectable via federal registration."
As it stands, though, the examination wheels are turning slowly for marks using terms such as 'weed' and 'CBD'. One contact notes that applications filed around eight months ago have yet to be examined, despite the office having "been quoting about three to four months of new application pendency for several years now".
Digging down, a random Trademark Electronic Search System search of applications using these terms, and subsequent examination of the TDSR files, reveals that a significant number of applications are being handled by a small number of 'examiners' – with Catherine L Tarcu in the office's Law Office 109 and Kelly Choe in Law Office 100 frequently assigned such applications.
In terms of the latter, a contact informed WTR that Law Office 100 does not appear in the results when you search for it in the organisation search box of the USPTO Employee Locator directory (other law offices do appear). However, it is listed on the USPTO contact information page, with Sharon Marsh noted as the key contact. Marsh is deputy commissioner for trademark examination policy.
Reflecting on this, a seasoned US trademark attorney (who wishes to remain anonymous) told WTR: "Putting a few things together here, I infer that the USPTO has created a special Law Office, or has been assigning to only a select few highly experienced trademark attorneys/former examiners all of the applications it receives that relate somehow to cannabis or marijuana (in either the mark or the goods or both). As you might imagine, this must relate to the highly controversial nature of the subject matter and legality of the associated goods and our federal government's inability to recognise this legality despite a handful of states doing so. Moreover, I have known the USPTO to occasionally designate certain examiners as 'specialists' to examine all applications with a certain hot button or a consistent legal issue."
As noted, this is not without precedent, our source telling us: "This reminds me of the discovery a few years ago of a handful of patent applications that were deemed to have covered highly press-worthy subject matter which the USPTO secretly assigned to a specific set of examiners or a specifically designated office and these applications were experiencing seriously delayed examination without any information about that being conveyed to the applicant."
Cannabis and CBD-related marks tick the 'press-worthy subject matter' box and the complex legal picture related to that industry likely warrants an experienced eye. However, what is causing some ire is the lack of communication to applicants, on top of the delays they are experiencing.
When approached for reaction to the above, Josh Gerben, principal of Gerben Law Firm, commented: "My first thought is that this is completely unacceptable. This is the United States Patent and Trademark Office. This should be the best intellectual property office in the world and an example for other countries on how to process and examine trademark applications. There should never be a case where an applicant waits a year or more to get an examination on a trademark application.  Moreover, many businesses and individuals rely on receiving an examination before even starting a business or launching a product. This type of delay has significant commercial ramifications."
For Gerben, the situation is compounded by lack of communication: "There has been no notification (of which I am aware) to attorneys or applicants that are working with the USPTO that applications are being pulled into this separate 'bucket', to which there is this a one year plus wait for an examination. In other cases where a formal examination will be delayed, the USPTO notifies the applicant. For example, there is currently an open court case in the US about whether or not a vulgar term can be registered as a trademark. If you file for such a term, the office notifies you of the suspension of your application until the court case is resolved. In this case it would seem appropriate to notify applicants of a suspension or delay in examination due to the rapidly evolving laws in the marijuana and CBD space (should that be the USPTO's justification for the delay)."
Subsequent to the publication of this article, a USPTO source confirmed that, as a result of the issues presented by marks for marijuana and cannabis products, applications for marks that identify these types of products are currently being handled by a small group of examining attorneys in order to ensure consistent examination. 
As noted above, use of a mark in commerce must be lawful under federal law to be the basis for federal registration and the USPTO refuses to register marks for goods and services that show a violation of federal law, regardless of state legislation. Against this backdrop, the office has been evaluating the impact of the 2018 Farm Bill, which removes 'hemp' from being a controlled substance subject to the Controlled Substance Act (CSA). It is understood that the office considers that the bill potentially removes the CSA as a basis for refusal for marks with filing dates on or after 20 December 2018 for products containing cannabis extracts such as CBD if the latter is derived from 'hemp'. As to marks filed before 20 December 2018, WTR understands that the USPTO is drafting guidance on what options may be available for marks for CBD products. 
However, it is believed that, even if the CSA does not apply, not all marks for CBD and hemp products are lawful and those for foods, beverages, dietary supplements, or pet treats containing hemp-derived CBD could still be refused as unlawful under the Food Drug and Cosmetic Act.
In terms of existing applications, WTR additionally understands that the office is in the process of training additional staff to examine the backlog.