South Korea reports record trademark applications; Selfridges for sale; Right Guard under new ownership – news digest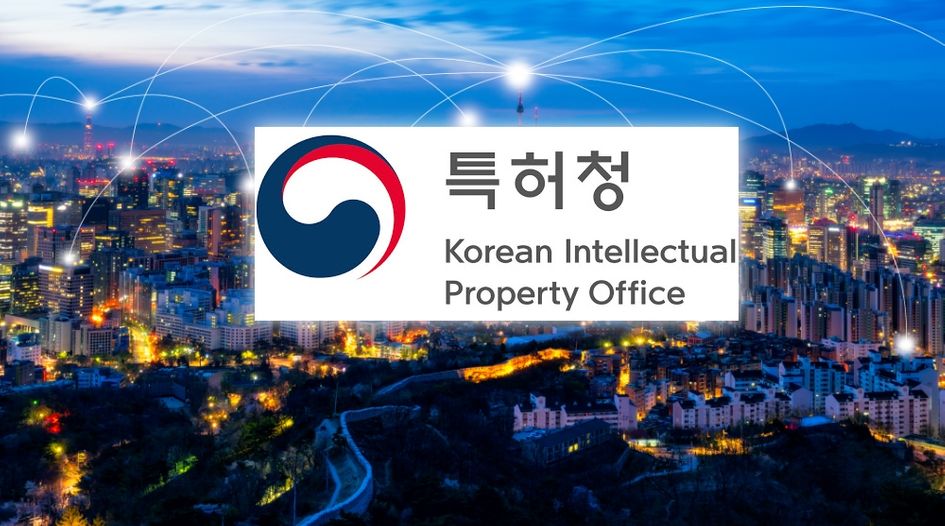 Every Tuesday and Friday, WTR presents a round-up of news, developments and insights from across the trademark sphere. In our latest round-up, we look at OpSec Security introducing a new integrated authentication label, Netflix looking to cash in on merchandise through a new online shop, the Portuguese IP office launching an anti-counterfeiting site for kids, and much more. Coverage this time from Bridget Diakun (BD), Trevor Little (TL) and Tim Lince (TJL).
Market radar:
Bell and Clements launches IP legal professional liability product – Bell and Clements Inc, part of Munich Re Specialty Insurance, is launching an IP legal professional liability (IPLPL) product specifically designed for law firms of all sizes with 65% or more revenue derived from the practice of IP law. Nick Ash, CEO of Bell and Clements Ltd, explained: "The legal market is ever evolving and launching a modular coverage IP product that addresses vital needs for the sector is important and expansive to what is currently available in standard offerings. Our product, combined with a specialised distribution approach and a simplified Quote & Bind system augmented by real-time data, helps to bring the policyholders closer to the carrier. As a result, the entire user experience is much more streamlined." Bell and Clements Inc is also partnering with risk management and litigation firm Freeman Mathis & Gary to offer insured parties access to risk management materials and resources. In addition, the partnership provides access to a pre-claim risk management hotline serviced by FMG expert legal advisers. The specialised distribution of the IPLPL product will be managed by limited US regional retail brokers and a wholesale broker with experience in offering professional liability services to the legal sector. (TL)
3M helps US marshals seize over 1 million suspected counterfeits – 3M has revealed that it worked with the US Marshals Service in the Eastern District of Kentucky to stop the sale of more than 1 million suspected fake N95 respirators, as part of the company's continuing global effort to combat pandemic-related fraud, counterfeiting and price gouging. The US District Court for the Eastern District of Kentucky granted 3M a temporary restraining order preventing defendant Old World Timber LLC from selling counterfeit products. 3M then worked with the marshals service to seize more than 1 million respirators. "3M will continue to take action against those who sell fake products and put lives at risk during the pandemic, and we appreciate the prompt action by the US Marshals Service and the court to help protect unsuspecting customers," said Kevin Rhodes, 3M senior vice president and deputy general counsel. "We will continue to offer our resources to check suspicious offers and get counterfeit products off the market." The case originated when potential customers contacted 3M's fraud hotline to check the authenticity of sales documents issued by Old World Timber. 3M investigated the queries and determined that both the documents and the products were fake. Since the pandemic began, 3M has seized more than 41 million counterfeit N95 respirators in collaboration with law enforcement and customs agencies around the world. (TL)
OpSec Security introduces new integrated authentication label – Online brand and digital content protection company OpSec Security has launched OpSec KeyCode, a holographic two-factor authentication label that protects brands from counterfeiting and grey market sales. The company explains that the innovation creates a holographic image out of each authentication code, which counterfeiters cannot replicate and product diverters cannot remove. Therefore, it states, the KeyCode provides a "virtually impossible-to-replicate solution for brand protection" in relation to products sold online, including consumer goods, electronics and automotive parts. "The challenges manufacturers face in securing Digital Identities have become more sophisticated, requiring an advanced solution to ensure product authentication. With the release of OpSec KeyCode, we are the premier industry partner to provide this added layer of security that also integrates into an existing OVD structure as a standalone technology. To achieve this level of protection with any other supplier, two separate labels would be necessary," Jim Keller, global vice president of technology and operations at OpSec Security stated. (TL)
Brand radar:
Henkel divests Right Guard and Dry Idea brands – German chemical and consumer goods company Henkel has completed the sale of two major brands effective 1 June 2021. Right Guard and Dry Idea have been acquired by Thriving Brands, with the transaction including trademark rights and access to product formulations. The brands were part of Henkel's beauty care portfolio and are focused on the North American and UK markets. Henkel is actively streamlining its portfolio; last year it announced that it had identified brands and categories with a total sales volume of more than €1 billion, mainly within its consumer business, of which about 50% were marked to be either divested or discontinued in 2021. "Shaping a winning portfolio is a key element of our strategic agenda for purposeful growth. Our active portfolio management is an important driver in making our business successful for the future to win the 20s. This includes high-impact acquisitions, which are an integral part of our strategy, as well as divestments and discontinuations. The divestment will allow us to focus on and better support our core brands and categories within our Beauty Care business unit," said Henkel CEO Carsten Knobel. (BD)
Netflix looks to cash in on merchandise with online shop – Netflix is launching a retail arm, called Netflix.shop, which will sell products such as toys, games and clothing, based on its popular TV shows and films, reports Bloomberg. The move into merchandising is a logical extension of the business, as other studios have generated significant revenue from products based on iconic characters. Disney, for example, has made tens of billions of dollars in merchandise sales based on its Star Wars franchise alone. Brands, content and intellectual property more generally have become important weapons in the streaming wars, as WTR discussed following the announcement of Amazon and MGM's tie-up. Aside from ticket sales and streaming purchases, film and TV brands can be further monetised in the retail space, and Netflix will no doubt reap the rewards of its merchandise foray. (BD)
Selfridges is available to anyone with £4 billion – High-end department store group Selfridges has been put on the market for an estimated £4 billion after it was approached by a potential buyer, reports the Financial Times. The company was acquired by the Weston family for £598 million in 2003. "I am surprised they are entertaining a sale," said an executive who is familiar with the company and the family. "But they are heavily dependent on overseas tourism, especially from China and the Middle East, and they may be looking at the numbers and thinking how long is the way out of the pandemic." A number of UK department stores have suffered as shopping has moved online, with Debenhams buckling under the pressure in 2020, but reputable upmarket stores such as Selfridges remain an attractive buy. (BD)
Beanstalk becomes Kellogg's exclusive food licensing agency – Kellogg's has appointed Beanstalk as its exclusive food licensing agency to grow the company's licensed food and beverage categories in the United States, Canada, Europe, Japan and South Korea, reports License Global. A number of licensing agencies are currently supporting the US food manufacturer's global business in multiple regions. Beanstalk will focus on food and beverage licensing to complement the company's pre-existing, non-food brand extension partners in other regions, excluding Latin America. Further details on the deal are expected in the coming months. (BD)
Office radar:
(For more of the latest coronavirus-related updates from national IP offices, please read our dedicated article, which is being continuously updated.)
Portuguese IP office launches anti-counterfeiting site for kids – The Portuguese National Institute of Industrial Property has launched a new web page dedicated to "raising awareness among young people and children about the issue of IP and the scourge of counterfeiting". The website has detailed information designed to inform and entertain younger people, including improving understanding of what counterfeiting is and "the harmful effects it has on the society in which we live". (TJL)
KIPO records significant increase in trademark applications – The Korean Intellectual Property Office (KIPO) has revealed that it received a 22.4% increase in trademark applications from domestic applicants in the first quarter of 2021. Further, the registry states that – despite the challenges caused by the covid-19 pandemic – trademark applications rose by 10.9% across 2020. Responding to the rises, KIPO Trademark Design Examination Bureau director Mok Seong-ho said: "In a situation where the number of trademark applications is increasing to an all-time high, the Korean Intellectual Property Office is making efforts to process the examination accurately. In order to register a trademark, it is necessary to file a trademark application in advance in the stage of business preparation." (TJL)
DICT joins National Committee of Intellectual Property Rights – The National Committee of Intellectual Property Rights, headed by the IP Office of the Philippines (IPOPHL) as acting chair, has welcomed the Department of Information and Communications Technology (DICT) as its newest member. Among the proposed specific tasks of the DICT as a member are conducting an annual audit of government software usage and helping in policy formulation to maintain government-wide compliance with laws and policy issuances that mandate the sole use of licensed software and applications in the public sector. The move comes after the Philippines cleared itself of allegations that its government offices were using pirated software, a claim previously made by the Office of the US Trade Representative in its annual Special 301 Report. "DICT's decision to join the whole-of-government effort toward an IP-conscious Philippines is a timely response on the back of accelerated digitalization and increased IP violations in this pandemic," IPOPHL Director General Rowel S Barba said. (TL)
On the move:
Perkins Coie adds litigator to IP practice – Perkins Coie has announced that Lori A Gordon has joined the firm's IP practice as a partner in its Washington DC office. Gordon counsels clients in a range of industries with an emphasis on post-grant review proceedings before the Patent Trial and Appeal Board (PTAB). "We are excited to add Lori's talents to our strong team that focuses on PTAB proceedings," said Shannon Bloodworth, co-chair of the Perkins Coie IP practice. "Lori's extensive PTAB trial experience and deep engineering background will allow us to continue to deliver crucial results for our clients." Gordon joins from King & Spalding LLP, where she was a partner in the trial and global disputes and IP, patent, trademark and copyright litigation groups. (TL)
And finally...
Latest edition of the WTR 300 now available – WTR is pleased to announce the publication of the fifth edition of WTR 300: The World's Leading Corporate Trademark Professionals. The publication identifies the individuals deemed to be the leading lights of the corporate trademark world. The full methodology for the publication is available here but, in summary, we ran a three-month campaign to elicit nominations from the trademark community. Individuals who received multiple nominations from outside their own organisation were long-listed and the editorial team then engaged in additional research and outreach before deciding on the final list. As a result, many nominees did not receive the requisite number of nominations or make it through the rigorous vetting process. Of those that did, Amazon, Apple and Facebook each have seven team members included this year, with Netflix's bench of expertise represented by six IP professionals. Close behind are 3M, L'Oréal, Louis Vuitton, Mars, Nike, Philip Morris and Red Bull. The full list is now available to view here.