Sony resolves PS5 trademark fight; Tiffany and LVMH end legal dispute; TPAC new member – news digest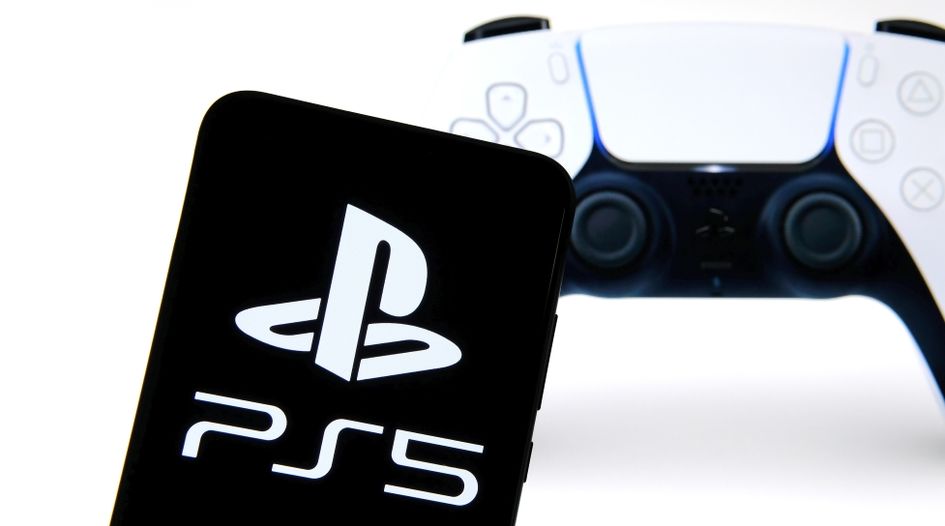 Every Tuesday and Friday, WTR presents a round-up of news, developments and insights from across the trademark sphere. In our latest round-up, we look at a 'Why Brands Matter' campaign launching, research revealing the brand risk of data breaches, Authentic Vision planning an expansion, and much more. Coverage this time from Trevor Little (TL), Bridget Diakun (BD), Jonathan Walfisz (JW) and Tim Lince (TJL).
Market radar:
Why Brands Matter campaign launches – Around $22 trillion was wiped off the value of publicly listed companies in Q1 2020 as a result of the COVID-19, but new research from Brand Finance, published in partnership with the International Advertising Association (IAA), argues that brands have the power to fuel an economic recovery. Brand Finance analysed 55,000 publicly listed, branded companies worldwide and found that, despite their total enterprise value dropping from $116.6 to $94.8 trillion between January and April, it had bounced back to $121.0 trillion in September, demonstrating how brands matter to business. The study notes that, while the global economy forecast to contract by -4.4% this year, branded companies that convey trust to consumers, like Apple, Amazon, Microsoft, Tesla and Visa, have already bounced back from the decline caused by the COVID-19 crisis to record growth of 3.8%. Dagmara Szulce, managing director of IAA, stated: "This report shows us that the importance of brands increases during times of crisis, and that is why we are launching a global multi-channel campaign, 'Why Brands Matter'" The campaign includes a call on governments and brand owners around the world to work together to create an environment that gives consumers the confidence to invest in brands that matter to them, and to foster an environment where brands are protected. David Haigh, CEO of Brand Finance, added: "In times of crisis, brands – especially those most valuable and strongest in their categories and markets – become a safe-haven for capital. Like gold or fine art during past economic downturns, nowadays well-managed, innovative, and reputable brands are what the global economy turns to in the hour of need. There can be no better evidence for why brands matter than the role they have already played and will continue to play in the post-COVID recovery." (TL)
Research highlights scale of brand risk as a result of data breaches – Nearly half (48%) of global consumers expect to be hit by a data breach at some point in the future, while 30% have already fallen victim to one – an increase of 7% compared to 2019, according to new research from OpSec Security. The company's annual consumer barometer surveyed 2,600 consumers and also found that 46% of data breach victims have been contacted by brands about their data being compromised two to five times, while 9% have been contacted more than five times. This has led over half (55%) of consumers to believe that companies aren't doing enough to protect their data – exposing brands to the risk of a significant reputational hit. Bill Birnie, SVP and GM of OpSec Security's online division, commented, "The frequency with which data breaches are occurring is leaving many consumers desensitized. In fact, our research found 30% of those who have been the victim of a data breach were unsurprised when they found out about it. However, this desensitization is often also paired with the expectation that organisations will have the protections in place to safeguard personal data and credit card details, and that the consumer will be reimbursed for any resulting monetary losses. Despite this, large-scale data breaches are continuing to damage brands, as 64% of victims have lost trust in the company or brand that lost their data… 28% of consumers who have lost trust in a company due to data breaches say they won't shop with the brand again." (TL)
Clarivate reports Q3 results – Trademark legal service provider Clarivate has released its Q3 report which reported a successful beginning to the second half of 2020. Revenues were $284.4 million, an increase of 17% from 2019's Q3 earnings. After adjusting that figure to remove the impact of deferred revenues due to acquisitions, the figure increased by $43.3 million, or 17.9% to $286.5 million. These are promising figures for the company that has undergone a host of M&A activity in the past few years, including the acquisitions of Darts-ip and DRG. Because of the acquisition expenses, the company recorded a new loss of $37.2 million, compared to a net income of $10.8 million in Q3 2019. (JW)
JM Smucker to sell Crisco brand – JM Smucker has agreed to sell its Crisco shortening business to B&G Foods Inc for $550 million in cash, reports Bloomberg. The deal includes manufacturing and warehouse facilities as well as Cisco-branded products. "Crisco is an excellent complement to our existing portfolio of brands, including our Clabber Girl and other baking powder brands," said B&G chief executive officer Kenneth G Romanzi. According to JM Smuckers Cisco generated about $270 million in revenue in the fiscal year through 30 April. However, JM Smucker CEO Mark Smucker said that, while Crisco is an iconic brand, it did not fit with the company's strategic priorities of pet food, coffee and snacking. This is just the latest company to depart with one of its namesake brands in the pursuit of streamlining portfolios and freeing up resources, with Coca Cola, Nestle and Adidas taking part in the portfolio purge. (BD)
Authentic Vision plans expansion – Authentic Vision, an Austrian-based technology startup that provides anticounterfeiting solutions, has announced it closed a $5 million Series B funding round with  Custos Privatstiftung Austria), Dolby Family Ventures (USA), Gronova Vision (UAE), TAKKT AG (Germany) and business angels. Authentic Vision's anticounterfeiting solution is based on a secure fingerprint and is used by companies to mitigate the financial, legal and reputational risks of counterfeits and protect their distribution channels and customers. Authentic Vision plans to accelerate its global expansion with the additional capital from this funding round, with CEO Thomas Weiss explaining: "Recent global developments, including the COVID-19 pandemic, have created more opportunities for counterfeiters. We see that companies are increasingly concerned about protecting their products, distribution partners and customers. Our anticounterfeiting solution provides the advanced anticounterfeiting and analytical insights they require. To better support our global customers, we are planning to expand our global team, including five new team members in Salzburg in the area of Customer Success, Development and R&D." (TL)
Sony overcomes PS5 dispute in India – A few weeks ago, WTR reported on Sony facing a trademark dispute in India related to its upcoming PlayStation 5 gaming console. Specifically, a trademark application was filed for the term PS5 at the Indian IP Office on 29 October 2019 – leading to claims that the application could lead to a delays of the console launching in the country. However, legal experts told WTR that Sony could rely on significant prior use of similar marks in the Indian market. Questions remained though – that is, until TechRadar reported today that the PS5 application in India has been withdrawn after Sony had opposed it. "This brings hope that Sony may indeed line up the India launch of the PS5 on November 19 which is the global one as well," the outlet claims. (TJL)
Legal radar:
Tiffany and LVMH end their legal dispute with new deal – The $16.2 billion merger between LVMH and Tiffany appeared to be a match made in luxury heaven. However, as WTR has previously covered here and here, things went sour when French conglomerate LVMH tried to pull out of the deal in early September. Tiffany brought the issue to court and LVMH later countersued (for a rundown of the dispute The Fashion Law has provided a helpful summary here). Reuters has now reported that the American and French companies have agreed on a lower price, effectively putting an end to their legal battle. Initially LVMH was meant to pay $135 for each Tiffany share, and according to reports the new price is $131.5. This means LVMH will save $425 million. The deal is likely to close in January should it gain approval from Tiffany's shareholders. The key terms of the agreement remain the same and a statement from the companies made clear that the pending litigation in the Delaware Chancery Court will be settled. (BD)
Pakistan fights India's application for basmati rice GI – India's government has applied for the EU geographical indication (GI) for basmati rice. In response, Pakistan's government has vowed to "vehemently" oppose the application, reports The Guardian. The Indian application claims the "special characteristic of basmati is grown and produced in all districts of the state of Punjab, Haryana, Delhi, Himachal Pradesh, Uttarakhand, as well as in specific districts of western Uttar Pradesh and Jammu and Kashmir". However, Pakistan's commerce secretary, the chair of Intellectual Property Office (IPO) Pakistan and representatives of the Rice Exporters Association of Pakistan met for an emergency meeting and will likely submit a formal objection to the EUIPO. (JW)
Office radar:
(For more of the latest coronavirus-related updates from national IP offices, please read our dedicated article which is being continuously updated)
TPAC adds member – The USPTO has welcomed Tricia McDermott Thompkins as a new interim member of the Trademark Public Advisory Committee (TPAC). The appointment is effective as of today (30 October) and runs through 1 December 2022. Thompkins currently  serves as executive vice president, general counsel, and secretary at Perry Ellis, where she currently manages the company's global legal operations in over 150 countries. (TL)
Estonian IPO seeks user views – The Estonian Patent Office (Patendiamet) has launched its annual user satisfaction survey, in which it seeks to identify customer feedback. According to the agency: "The results of the satisfaction survey help us to make the site better so that it best meets the needs of our users." Prizes will be drawn between participants, the office adds, and the survey should take no more than 10 minutes to complete. (TJL)
North Macedonia IPO appoints new director – The North Macedonian State Office of Intellectual Property (SOIP) has appointed current deputy director Goran Gerasimovski as its new acting director. He takes over from Safet Emruli. Responding to the appointment, Gerasimovski said: "Ready for new challenges, we continue to work transparently and tirelessly. By protecting intellectual property, we are moving the Macedonian economy forward, encouraging innovation and creating conditions for young people to realise their talents at home." (TJL)
BOIP warns of four-year sentence for dodgy invoices – The Benelux IP Office has published a blog warning that fraudsters who send misleading invoices to trademark owners will face upwards of four years in jail. According to the agency, a four-year sentence was handed down in 2011 to "a large criminal network" found to be sending fake invoices in the region. "Given that the register can be viewed by the public, crooks can, unfortunately, also find the addresses of trademark holders there," the office explained. "It should be noted that BOIP does not send invoices. If you are concerned about the authenticity of a letter or invoice, please consult the list of example misleading invoices on our website. If the letter you have received is not there, please feel free to call our Information Centre." (TJL)
On the move:
Michelle McMullen joins Polsinelli – Polsinelli has announced the hire of Michelle McMullen to the firm's intellectual property department in Chicago and Raleigh. McMullen joins as a shareholder. "We are excited to welcome Michelle to our team. Her experience representing top universities, pharmaceutical and biotech companies of various sizes and at all stages of development gives her the business insights and perspective our clients value," said Polsinelli intellectual property department chair Patrick C Woolley. "And, of course, her deep technical understanding of the science behind the patents enables her to work with clients, whether in the lab or the board room, as a highly effective strategic advisor". (BD)
Barnes & Thornburg makes another partner hire – Patent attorney Matthew S Gibson has joined Barnes & Thornburg as a partner in the intellectual property department in its Dallas office. He is the seventh addition to the intellectual property team this year. Gibson specialises in the life science industry and his practice spans the entire lifecycle of a patent. (BD)
Theresa Conduah joins Haynes and Boone – Trademark practitioner Theresa Conduah has joined Haynes and Boone's California office. She brings experience in both private practice and in-house experience at United Airlines and Toyota Motor North America as well as serving in a leadership role at INTA. (JW)
And finally...
New research project to track industry trends and outlook launches – WTR is pleased to announce the launch of a new research project that will track trademark trends and outlooks on a quarterly basis, providing brand professionals with unique insight direct from a panel of industry leaders. Every three months we will survey a panel of more than 50 trademark industry leaders from both the law firm and corporate environments on trademark industry trends and forecasts, using the results to create a quarterly report that provides a regular update on the health of the sector and what the future is expected to look like. The full  inaugural report is available to subscribers in the WTR Reports Store. Non-subscribers can access the executive summary and some of the findings here.