Sony 'most hated' brand; INFORM Consumers Act introduced; AB InBev considers beer sale – news digest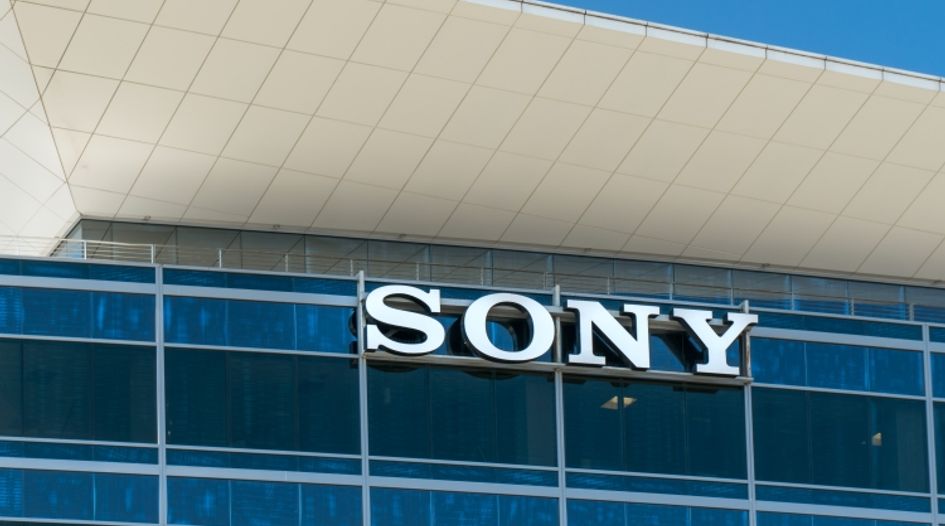 Every Tuesday and Friday, WTR presents a round-up of news, developments and insights from across the trademark sphere. In our latest round-up, we look at the USPTO issuing a final rule on international classification changes, the IACC celebrating the Italian Finance Police general commander, Justin Bieber entering the cannabis market and much more. Coverage this time from Victoria Arnold (VA), Bridget Diakun (BD), Tim Lince (TJL) and Trevor Little (TL).
Market radar:
Industry groups welcome introduction of INFORM Consumers Act in the House – US Congresswoman Jan Schakowsky (D-IL) and US Congressman Gus Bilirakis (R-FL) have introduced the Integrity, Notification, and Fairness in Online Retail Marketplaces (INFORM) Consumers Act, which requires online marketplaces to collect and verify basic business information from sellers, and for sellers to provide basic contact information to consumers. The move follows the recent introduction of the legislation into the Senate. Responding to the development, Buy Safe America Coalition spokesperson Michael Hanson stated: "It's time to modernise our consumer protection laws to help stop the sale of counterfeit and stolen goods that are harming families, communities and small businesses. We are grateful to US Representatives Schakowsky and Bilirakis for introducing the INFORM Consumers Act. This legislation will help shine a bright light on criminals selling on dominant marketplaces that are ripping off consumers by peddling dangerous, defective and stolen goods." "The sale of counterfeit auto parts jeopardises consumer safety and remains a great concern for both automakers and suppliers," added Hilary Cain, vice president of technology, innovation and mobility policy at the Alliance for Automotive Innovation. "We applaud Reps Schakowsky and Bilirakis for their commitment to protecting unsuspecting consumers from criminals peddling dangerous counterfeit auto parts on e-commerce platforms." (TL)
IACC celebrates Italian Finance Police general commander – The International Anti-counterfeiting Coalition (IACC) has hosted a testimonial luncheon in honour of Giuseppe Zafarana, general commander of the Italian Finance Police (GdF), a militarised police force under the Ministry of Economy and Finance responsible for enforcement against financial and economic crimes. The luncheon was preceded by an evening reception hosted by Ambassador of Italy Mariangela Zappia. The event recognised Zafarana's leadership of the top law enforcement agency in Italy responsible for tackling counterfeit goods. During the event, the IACC and the GdF discussed the expansion of the IACC's Law Enforcement Training App to the GdF's 70,000 staff nationwide. IACC President Bob Barchiesi stated: "General Commander Zafarana is a steadfast partner in the fight against fakes. We thank him and members of the GdF for their exemplary work and their valuable partnership. We look forward to building on our collective successes and continuing to advance the protection of IP and consumer safety in Italy." (TL)
OpSec Security unveils new digital printed brand authentication solutions – Anti-counterfeiting and brand protection solutions company OpSec Security has unveiled OpSec Inspire. The authentication on-product offering provides extensive personalisation through variable printed elements ranging from multiple brand logos or images for brand enhancement to regional differentiation to combat grey market activity. It also offers multi-layered security features, with unique product identifiers allowing brands to digitally track and trace products through the supply chain to the consumer. OpSec Security CEO Selva Selvaratnam commented: "OpSec Inspire significantly raises the bar for high-performance digital brand protection, growing OpSec Security's innovative technology capabilities and our aptitude to guide our customers' brand protection strategies. As we continue to advance our capabilities, OpSec Inspire will offer a significant advantage to our customers and further enrich their consumers." (TL)
Justin Bieber joins celebrities entering cannabis market – Justin Bieber is breaking into the cannabis market with a collection of pre-rolled joints named 'Peaches'. US recreational-pot company Palms Premium announced its partnership with the singer on Instagram this week. The "limited edition line" will be available in California, Florida, Massachusetts and Nevada. "I'm a fan of Palms and what they are doing by making cannabis approachable and helping to destigmatize it – especially for the many people who find it helpful for their mental health," Bieber told Bloomberg. He is the latest artist to enter the growing legal marijuana sector in the United States. Earlier this year, vocal advocate Jay-Z set up a $10 million investment fund to help minority marijuana entrepreneurs break into the market. While the drug remains illegal at US federal level (and will likely remain so for some time), New York became the 18th state to legalise marijuana for adult recreational use earlier this year. A further 12 states have legalised it for medical use. Celebrity brands will guarantee that the market only continues to grow. (VA)
Brand radar:
AB InBev considers sale of German beer brands – Anheuser-Busch InBev is exploring the sale of some of its decades' old German beer brands as it aims to shed less profitable businesses and lessen debt. The brewer is considering putting labels such as Franziskaner Weissbier, Hasseroeder and Spaten up for sale. The portfolio could fetch around $1.2 billion according to experts. The German beer market is fragmented, and AB InBev has found that German brands are less exportable compared to bigger labels such as Belgium's Stella Artois. CEO Michel Doukeris is also responding to emerging trends in the alcohol industry, which show consumers favouring spirits and wine over beer. The brewer is currently assessing its options and there is no guarantee that it will proceed with a sale. (BD)
BBC Studios enters licensing deal with Crayola for 'Bluey' – BBC Studios has entered into a multi-territory agreement with Crayola for stationery, arts, crafts and colouring packs, expanding its global licensing portfolio for 'Bluey', reports License Global. "This is a pivotal moment for our beloved preschool brand 'Bluey' as we bring iconic brands like Crayola to an expanding portfolio of licensees that broaden the world of 'Bluey' at retail," said Suzy Raia, senior vice president of consumer products and business development at BBC Studios Americas. "Crayola is a natural fit and extension of 'Bluey's' brand, promoting creativity and imaginative play for preschool children. I know children and their parents will be delighted to see these brands come together." The licensing deal covers Australia, Canada, New Zealand, the United Kingdom and the United States. (BD)
PhatMojo appointed as toy licensee for Yu-Gi-Oh! – Konami Cross Media NY has announced PhatMojo as the new "Master Toy" licensee for the Yu-Gi-Oh! brand. "PhatMojo is one of the fastest growing toy and brand management companies and we are excited about our new partnership with a company that prides itself on creativity and connecting fan communities," said Jennifer Coleman, vice president of licensing and marketing at Konami. "This new deal with PhatMojo will allow fans to re-engage with their favourite characters from the Yu-Gi-Oh! anime series and add a whole new level to their trading card game play." PhatMojo will produce a range of toys and the line is expected to launch in Canada and the United States before the 2022 holiday season. (BD)
Sony, Tesla and Uber 'most hated' brands – Sony has been ranked as the 'most hated' brand in the highest number of countries around the world, according to a large-scale analysis of tweets that measure consumer sentiment towards brands. Specifically, the company was ranked as the 'most hated' (ie, having the highest number of consumer tweets targeted towards it that are deemed as negative) in 10 countries (Argentina, Austria, Canada, Chile, Ghana, Greece, Hungary, Kuwait, Puerto Rico and Romania). Tesla was found to be the 'most hated' in seven jurisdictions (Croatia, Poland, Portugal, Serbia, Singapore, Spain and Taiwan). Meanwhile, Uber was ranked as the 'most hated' brand in the United States. There are caveats, of course. PR Week notes: "Since the report only looks at large brands, it's quite possible there are smaller brands that get even higher percentages of negative tweets. Finally, Twitter is only one outlet for consumer comments, and it is not widely used in some markets, notably China." The full report can be read on the PR Week website. (TJL)
Office radar:
(For the latest coronavirus-related updates from national IP offices, please read our dedicated article, which is being continuously updated.)
USPTO issues final rule to incorporate international classification changes – The USPTO has issued a final rule to incorporate international trademark classification changes adopted by the Nice Agreement Concerning the International Classification of Goods and Services for the Purposes of the Registration of Marks. The 11th edition of the Nice Classification (version 2022), which includes the changes, will become effective on 1 January 2022. The changes will also become available in the USPTO Trademark Next Generation ID Manual on that date. (TL)
IPOPHL celebrates IP growth at WIPO General Assemblies – The IP Office of the Philippines (IPOPHL) has highlighted major gains in advancing IP rights for innovation, creativity and national economic recovery at the 62nd WIPO General Assemblies. Speaking at the opening day of the WIPO assembly, IPOPHL Director General Rowel S Barba highlighted the Philippines' improved ranking in the 2021 Global Innovation Index. "We continued to perform above our level of economic status. We are confident that we can boost our trajectory as the Philippines is steadfast in employing a whole-of-nation approach in prioritising IP and innovation in our development agenda," he stated. The office saw a 20% year-on-year increase in filings in the first half of 2021. Barba credited growing trademark use in part to the country's Juana Make A Mark programme, which has benefitted more than 3,000 women-led micro, small and medium enterprises (MSMEs) by offering reduced registration costs. He also unveiled IPOPHL's upcoming public-private-sector-supported incentive package to assist MSMEs in registering trademarks abroad through the Madrid System. "Our ADR programme has been accredited by our Department of Justice. We revised the Implementing Rules and Regulations on Enforcement, which covers takedown procedures. We have intensified our partnership with the private sector particularly, with 16 rights holders and e-commerce platforms, to adopt a Code of Conduct in online transactions by improving notice-and-takedown procedures for online sites, including information sharing with government agencies to address repeat IPR infringements," Barba added. "The Philippines looks forward to continuing the partnership with WIPO and our IP office partners as we all collectively work to ensure that the IP system serves the greater good." (VA)
Domain Radar:
ICANN contractual compliance monthly reports made available to the public – ICANN has announced that its contractual compliance team will publish monthly reports online as part of its mission to preserve the security, stability and resiliency of the Domain Name System (DNS). The reports summarise the function's activities throughout the month and will be published on ICANN's Contractual Compliance Reports and Blogs page. The contractual compliance team also makes other resources documenting its efforts publicly available. For example, it maintains a monthly dashboard, which publishes information regarding complaints received and addressed, including those concerning reports of DNS security threats – namely, phishing, malware and botnets. (TL)
Law firm radar:
Quarles & Brady welcomes new class of partners – Quarles & Brady has elected 11 attorneys to partnership position, including a number in the firm's IP practice. These include James Aquilina, who counsels clients on utility and design patents, trademarks, copyright and trade secret law in the Washington DC office. From the Milwaukee office, the elevations include Michael Piery, who focuses on patent litigation, and Elizabeth Wamboldt, who specialises in IT transactions, commercial contracting, e-commerce, IP counselling and data privacy. "A relentless focus on helping our clients achieve their business goals and a commitment to fostering a collegial, collaborative culture are critical to our long-term success," said Mike Aldana, the firm's managing partner. "Each of the new partners are exceptionally gifted attorneys who have consistently demonstrated their attention to these principles. We look forward to even greater contributions from them in the years ahead." (TL)
And finally...
WTR's latest Special Report explores how to manage the brand balance sheet – The ability to measure and record brand value is crucial for a host of business reasons: to gain a 360-degree insight into an enterprise's worth; to measure a company's health or product offerings; to calculate licensing royalties; to determine potential reputational hits and damages in dispute scenarios; to underpin M&A decision making. The list goes on. WTR's latest Special Report takes a deep dive into brand valuation, the reporting of intangibles and strategic best practice for brand leaders. As well as tracking recent developments in the industry and presenting a guide to the fundamentals of valuation practice, we focus in on key trends, the companies that own the most valuable brands and their financial performance. In addition, we present a rundown of the most valuable brand acquisitions since 2000. WTR subscribers can access "Managing the brand balance sheet" here.