Social media buy-and-sell groups to be targeted in anti-counterfeiting initiative backed by UK government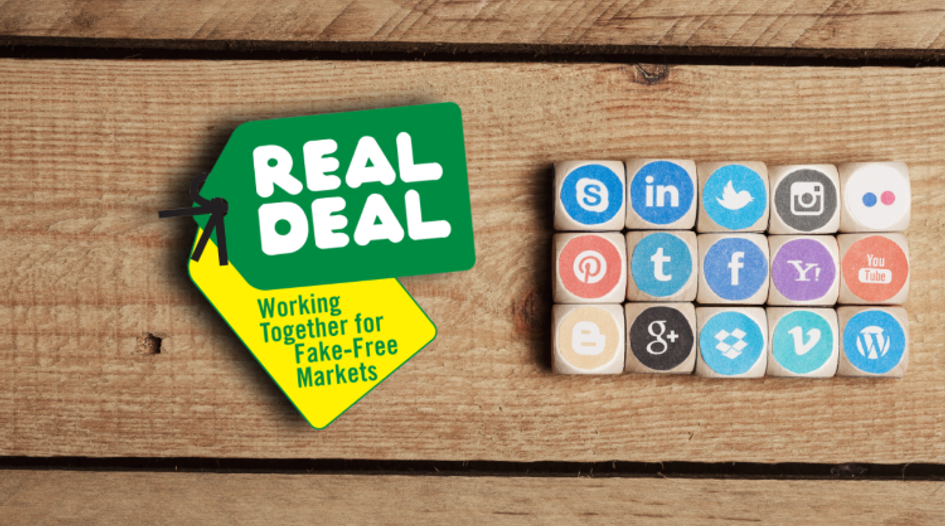 New UK programme will contact administrators of buyand-sell groups about counterfeits
The move sees social media admins targeted rather than platforms themselves
Innovative government-backed initiative could be rolled out internationally: organiser
A new campaign has been developed in the UK to create greater awareness amongst the administrators of social media groups about their legal responsibility to prevent the promotion and sale of counterfeit goods. Talking to WTR, one of the organisers claims that the programme – which is backed by the UK government – could be rolled out internationally.
The initiative, entitled Real Deal Online, has been developed by the UK's National Markets Group for IP Protection (NMG) and the National Trading Standards eCrime Team (NTSeCT). The aim is to reach out to the people who operate buy-and-sell groups on social media platforms, especially Facebook, to educate them about the ethical and legal responsibilities they have regarding pirate, counterfeit and other illicit goods. The programme is innovative due to its targeting of administrators on these buy-and-sell groups rather than, as in most similar initiatives, the platforms themselves. Positively, 24 local trade standards authorities have expressed interest in introducing the programme, with the plan for these authorities to make contact with buy-and-sell groups in their areas.
As well as educating administrators, the initiative is aiming to require groups to welcome local trading standards as members and to agree with five stipulations. If they agree, they will be allowed to display a "Real Deal" logo on their page to give buyers on these groups the visual assurance that goods being traded on the group are not fake. The five steps are:
To prohibit the sale of counterfeit and other illicit goods;
To act on information from IP rights owners and their representatives who highlight the sale of illegal goods;
To notify trading standards if they believe that illegal goods are being sold within the group and to exclude the sellers of these goods;
To highlight warnings and advice notices posted by trading standards;
To make sure that all members of the group are aware of its fake-free policy.
The programme has passed through a pilot phase and was, on all measures, a success. Gavin Terry, the joint lead officer for IP at the Chartered Trading Standards Institute (CTSI), told WTR that many group administrators were happy to engage. "Some buy-and-sell groups are set-up to sell fakes and illicit goods, but others are not and the admins often want to run a legal platform and may be unaware about the laws around transactions over the internet or intellectual property," Terry explained. "The amount of administrators willing to engage is high, I expected many would ignore the approach. Actually, I'd even say that there's no reason why a rights holder wouldn't make contact with a group administrator rather than filing reports to a social media platform – most admins are more than willing to engage and want to run legitimate platforms."
The initiative is endorsed by the UK government, with IP minister Sam Gyimah commenting in the announcement: "Social media can be a force for good making it easier for users to buy and sell goods, however with this can come an increase of counterfeit goods and other illegal products. This is why I welcome this initiative, that brings together industry, Trading Standards and local government to help protect legitimate businesses and allow rights holders to reap the benefits of their own creations."
Talking to WTR about the Real Deal Online programme, the director general of the UK's Alliance for Intellectual Property, Eddy Leviten, explained that it came about "after our work in the physical markets space, as ultimately the internet is where people are shifting in terms of both legitimate and counterfeiter purchasing". It is a demonstration, he added, of the innovative approaches that the UK government is taking to crackdown on fakes and other illicit activity online. "If people are looking for the UK to lead the way in some of these areas, then this is another example of that," he said, "The UK government has committed to making the UK the safest place to be online and the best place to start and grow a digital business, and this all comes into it. If you've got platforms that are rife with counterfeits and piracy, then that's not a good place for anybody: it's not good for the the economy (because of the hit on tax and VAT), it's not good for consumers, and it's not good for brands, creators and designers who want to make money from legitimate retailing and wholesaling."
But, crucially, the programme doesn't necessarily have to be UK-only. As Terry from CTSI further explained to WTR that "there's no reason why this initiative couldn't be expanded internationally", expanding: "While we're funded by UK rights holders and our remit is within the UK, other bodies could take this approach. For example, we were approached by the EU Intellectual Property Office about our original Real Deal physical markets programme and possibly rolling that out over Europe, so they could reach out about this new digital initiative. It's worth noting, however, that we're in the early stages right now. Another possible issue is that trading standards is quite a unique organisation in the UK; there aren't many reciprocal organisations, especially in Europe, so it isn't necessarily as simple as going to France and contacting the trading standards body in that country because it doesn't exist in the same way. However, if there is a trade association in another part of the world that is interested, I'm sure we'd be open to discussing how this programme could be developed internationally."
For rights holders anywhere around the globe, the strategy to contact group administrators could be one to trial. In some countries, local buy-and-sell groups on Facebook are the main way for communities to sell items, and they often have tens of thousands of followers. As Terry reminded us, the administrators of these groups often want to operate a clean, legal platforms and may be happy to engage with brand owners or trade associations. Time will tell, then, whether such an approach is taken up internationally.