Six ways to spot an effective leader – and how to become one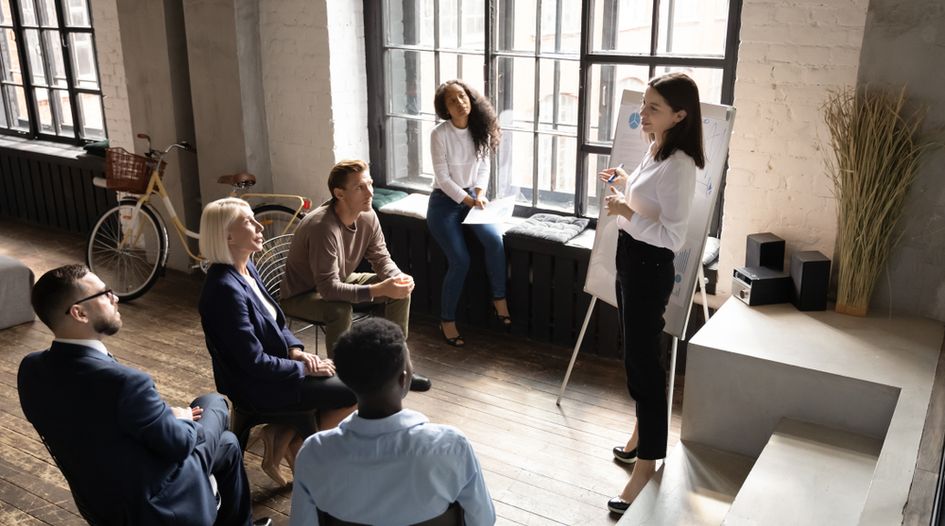 Later this week, WTR will be publishing the second edition of WTR Global Leaders – a unique publication in which a select number of the trademark elite reflect on their professional journeys and offer insights and guidance into career development, practice management and trademark industry trends. 
Effective leadership is what marks out all of our Global Leaders – whether in private practice or in-house; the founders of their own firms or an essential cog in a multinational machine. We quizzed a selection on the qualities that makes those at the top stand out and what such people owe to those who follow them.
Authenticity is critical – in the right situation
"Effective leaders seem to share two qualities," muses George Chan, partner and head of Beijing Intellectual Property Agency, Simmons & Simmons. "They are authentic individuals and they have the ability to make the people around them better." However, he is open to the fact that certain leadership styles may be better suited for certain situations. "For example, Nelson Mandela, for me, epitomises effective leadership, while others might think of Michael Jordan, who I also admire. However, I cannot imagine Nelson Mandela successfully leading the Chicago Bulls to six championships, nor can I picture Michael Jordan successfully heading the anti-Apartheid movement. In this sense, I think that there are many effective leaders in our profession, who are also authentic people and who tend to make those around them better. It may also be that certain styles of leadership in our profession may be better suited for specific circumstances."
Bringing out the best in those around them
For Lara O Kayode, managing partner at O Kayode & Co, the best of the best can be recognised by their ability to show courage, passion, commitment, confidence and drive, in addition to providing direction. However, that is only the start of true authority. "An effective leader should be able to harness and nurture the strength and talents of the people within their sphere of influence," she argues. "We should be willing and able to direct, inspire and guide the members of our team. My management style has had to evolve with the changing global environment; however, these staples of leadership remain the foundation from which I have led our small but effective team. As the years have progressed, I have also recognised the importance of vision sharing, integrity, communication, leading by example, empowerment and recognising success, as well as the need to motivate and inspire."
Give people the opportunity to excel
Michael Kelber, partner, Neal Gerber Eisenberg, holds that a vital component of a good captain is someone who can strengthen their team by helping people to identify opportunities and achieve their own successes. "To do so, you have to shine the spotlight on them – not necessarily taking a backseat to them, but certainly ensuring that all individuals are well positioned for success. And you celebrate them when they thrive. As a leader, I try to share my experiences with colleagues and act as a sounding board and collaborator to work through challenges, whether they are hammering out a legal strategy, identifying the right skill set for a project or keeping a team rowing in the same direction. My goal is to be an effective ally and a mentor, and I am thrilled to support my team in their endeavours. I am incredibly proud and fortunate to be considered one of the leaders of the group and the firm."
Vision alongside responsibility
While inspiring leadership involves vision, inspiration and direction, Russell Pangborn, partner at Seed Intellectual Property Law Group LLP, argues that this must be balanced with prudence, fiscally responsibility and focus. "This enables individuals to thrive and provides autonomy to team members, allowing them to succeed, while helping to right the course when folks drift. I am fortunate to have had the opportunity to work at companies such as Microsoft and Intel, as well as a firm like Seed IP, where truly visionary leaders have inspired me and shown me not only how difficult it is to be an effective leader, but also how important effective leadership is."
The best talent want to be challenged and promoted, professionally and personally
"In my experience, the best talents are not primarily financially motivated," maintains Michael Ritscher, head of intellectual property, Meyerlustenberger Lachenal. "Challenging mandates, a high level of personal responsibility, an intensive exchange in a well-functioning team, quick feedback from the boss and a human environment in which working is a pleasure are crucial. The infrastructure and, in particular, the relief provided by legal technology are becoming increasingly important."
Those at the top have a responsibility to pay it forward
"In the context of promoting the upcoming generation of brand professionals, I believe those in leadership positions should attempt to give back to the IP community," says Daniel Zohny, Head of Intellectual Property, FIFA."This can take many forms, whether it is sharing knowledge and experiences on substantive matters or assisting the upcoming generation to find or expand their footing in the industry. The crucial part here is to reserve time – despite busy schedules – to speak with those who meaningfully reach out and provide advice, guidance and access to the vast networks that leaders in the profession tend to possess."
WTR Global Leaders 2021 will be published in July. Other articles in this insight series include: