Singapore implements plain packaging; Nike most visible brand; Zoom feeling the heat – news digest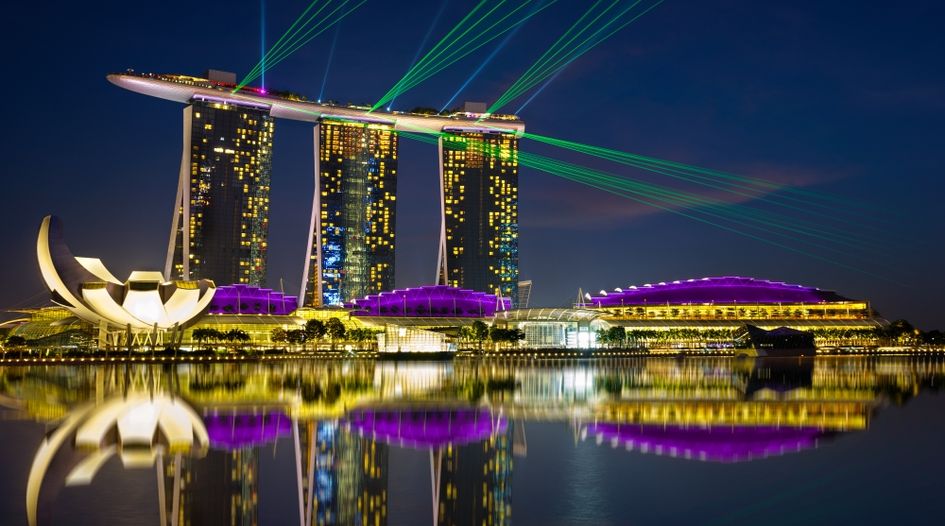 Every Tuesday and Friday, WTR presents a round-up of news, developments and insights from across the trademark sphere. In our latest edition, we look at Authentic Brands Group picking up another bankrupt apparel brand, Aurify Brands purchasing Le Pain Quotidien, the Philippines IP Office seeking more social media powers, and much more. Coverage this time from Trevor Little (TL), Bridget Diakun (BD), Joyce Ng (JN), Jonathan Walfisz (JW) and Tim Lince (TJL).
Market radar:
Authentic Brands Group picks up another bankrupt apparel brand – Lucky Brand Dungarees announced on Friday that it will be filing for Chapter 11 bankruptcy after suffering sales losses because of the coronavirus pandemic. The company said it had entered into a "stalking horse asset purchase agreement" with SPARC Group LLC, which is made up of Simon Property Group Inc, Brookfield Property Partners and Authentic Brands Group (ABG), to sell "substantially all" of its operating assets. ABG will be purchasing the rights to Lucky Brand's intellectual property. The brand management company has been busy buying up the intellectual property of struggling retailers, having acquired the rights to Forever 21 and Barneys. Just last month it entered into discussions with its other SPARC Group members to acquire JCPenney. (BD)
Aurify Brands adds Le Pain Quotidien to its growing roster – Aurify Brands completed its $3 million purchase of restaurant brand Le Pain Quotidien (LPQ) at the end of June, becoming the Belgium-based company's US master franchisee, reports Restaurant Business. Aurify is an American company that buys up businesses with "high brand equity potential" to turn these brands "into gold". LPQ had been struggling even before the pandemic hit, but the buyers see it as a promising purchase. According to Aurify, LPQ has a good existing brand, and it just needs a bit of support to evolve the business model in a way that makes it more appealing to consumers. Despite practical problems such as the fact that LPQ had laid off most of its workers and closed a significant number of its units as part of the lockdowns, Aurify is optimistic. Co-CEO of Aurify Brands, Andy Stern, said that LPQ's brand was key to the deal, arguing that "it's easier to build a good company than it is to build a good brand from the ground up". The company is looking to reopen more than 40 locations with the aim of doing so as early as mid-July. LPQ is not Aurify's first purchase, it also operates Melt Shop, The Little Beet and The Little Beet Table, Fields Good Chicken, MAKE Sandwich, and Five Guys Burgers and Fries. (BD)
Warning over online platform crackdown – The EU's Vice-President for Digital Affairs, Margrethe Vestager, has talked up the prospect of a crackdown on the sale of counterfeit and illegal goods on online platforms as part of the European Commission's upcoming Digital Services Act plans, reports EURACTIV. The outlet notes that, in a speech on Friday, Vestager stated: "Any consumer who enters a shop on a main street would of course expect that the toys are perfectly safe. And that, of course, is what is needed also when shopping online, that we can trust the people with whom we shop, that the products are safe and that there are no counterfeits." The package of reforms is due to be presented to the Commission later this year and, Vestager noted, could force platforms to ensure that the identity of sellers can be verified: "It is ridiculous that a trader that has been caught selling illegal products can disappear into thin air and sign up under a different name just a few minutes later." The discussion over platform responsibilities is currently a hot topic in Europe and the US, with ecommerce sites clearly in the political crosshairs. (TL)
Nike and adidas top most visible brands list – New research from Brandwatch has found that the logos of Nike and adidas are the most photographed brands in the world. In a study that analysed over 40 million images, Nike topped the list, followed by adidas, Parental Advisory, Los Angeles Lakers, Spotify, Emirates, Apple, Amazon, Coca-Cola, Manchester United, and Puma. Interestingly, the study found that just 14.7% featuring Nike mentioned the brand in the accompanying text or caption. (TJL)
Legal radar:
Zoom is starting to feel the heat – Zoom's popularity has skyrocketed since the onset of worldwide lockdowns to battle the coronavirus, and with more than 200 million daily active users it has effectively become a household name. Given its unprecedented success, WTR took a closer look at Zoom's trademark strategy in April and at the time we reported that its limited trademark protections created an opportunity for infringers. As predicted, Zoom's exposure in the market has put a target on its back. Our sister platform IAM published a story about a patent infringement lawsuit filed against the video conferencing app. Even more recently, India's Reliance Jio Platforms launched its own video-conference service, called JioMeet, that looks a lot like Zoom. India is certainly a market on Zoom's radar, and CompuMark's director of custom and managed solutions, Robert Reading, has confirmed that the platform had filed an application via WIPO in May that covers this jurisdiction. However, he notes, this trademark will not directly help the company with this particular issue. Zoom certainly has problems on the horizon, let's hope it has the IP to defend itself. (BD)
Plain packaging win in Singapore – Plain packaging has scored another win against tobacco products – this time in Singapore. As of July, all tobacco products must now be sold without distinguishing brand features in the city-state. This makes Singapore the third country in Asia to bring in plain packaging laws, after Australia in 2012 and Thailand in 2019. Non-compliance with the new regulations will be punishable with a fine not exceeding S$10,000, imprisonment for up to six months, or both. Aside from plain packaging, to reduce smoking, Singapore also has public education, taxation, smoking cessation programs, a ban on tobacco advertising, a point-of-sale display ban and a legal minimum age in effect. (JW)
Hindustan Unilever granted interim relief over 'Glow & Handsome' trademark – Last Friday, WTR noted that Hindustan Unilever is adding a men's skincare line called "Glow & Handsome". This Monday, the Bombay High Court directed Emami, an Indian FMCG, to give Hindustan Unilever (HUL) seven days of prior written notice before initiating any legal proceedings over the trademark GLOW & HANDSOME. The court also observed that HUL is a "prior adopter" of the mark, because an application had been filed in September 2018 and later on 25 June 2020. It further noted that HUL "has already started commercial advertisements", but it prima facie appeared that Emami had not used the mark commercially despite first adopting it the same day HUL applied for its mark. The next date of hearing is 27 July. (JN)
Office radar:
(For more of the latest coronavirus-related updates from national IP offices, please read our dedicated article which is being continuously updated)
IPOPHL seeks social media takedown powers – The Intellectual Property Office of the Philippines' (IPOPHL) has proposed amendments to its 'rules and regulations in the exercise of enforcement functions and visitorial power' which would give it the power to remove social media posts selling counterfeits. Ann N Edillon, director of IPOPHL's Enforcement Office (IEO) noted that the proposed changes would allow the IEO to take down posts sale infringing products through a warning notice and compliance order directed to the platform, pursuant to an administrative complaint for counterfeiting or piracy lodged before it: "The way to go about it would depend on facts before the IEO. We may order the immediate blocking of a seller but we will not necessarily do that all the time. However, we will definitely always call the platform to immediately exercise its IP Policy aside from possibly directing it to remove an infringing post. Where there is violation of, or resistance to, an IEO order issued in relation to an administrative complaint, IEO can file a case before the pertinent local government unit or the DTI for the cancellation of the violating seller's business permit." The changes would also give IPOPHL the ability to ask the National Telecommunications Commission to cut access to an IP rights violating site. Last month a consultation was held on the proposals and following further review the new rules will be elevated to the IPOPHL director general for approval. (TL)
INPI launches anti-counterfeiting campaign – A new campaign has been launched by the French IP Office (INPI), along with partners including the Union of Manufacturers (Unifab) and French customs, that focuses on counterfeiting and piracy. Launched last Thursday (July 2), the campaign focuses on a theme of 'solidarity', and urges all players in the world of authenticity to "come together" to fight the threat of counterfeits and piracy. The campaign will aim to raise awareness among the general public, and especially younger people, about the "multiple and harmful consequences of counterfeiting on health, security, the economy, creation, innovation and the environment". According to Pascal Faure, INPI's director general, the issue of fake goods is a significant one that needs tackling: "Counterfeiting undermines the development of businesses in all economic sectors and encourages illicit activities by threatening, sometimes directly, the health and safety of consumers. At INPI, we have set ourselves the goal of supporting companies in obtaining and defending intellectual property titles. Over the past year, thanks to the Pacte law, we have implemented new tools to strengthen the robustness, flexibility and progressiveness of securities. We provide companies with simpler and less costly possibilities to defend their rights, directly with the INPI. But the first of the challenges remains raising awareness of the end consumer." (TJL)
On the move:
SIPS announces new partner – SIPS has announced the promotion of Joshua Miller, has been based in the firm's Shanghai office since 2014, to partner.  Miller, who began his career assisting multinational corporations in protecting their IP rights in China in 2005, has extensive experience in both enforcement and prosecution of trademarks, as well as advising on other types of IP rights. Director, Dan Plane commented: "We are thrilled about the addition of Joshua to SIPS' leadership team.  Since joining the firm, Joshua has demonstrated professional excellence and dedication to the firm and clients, and his promotion is extremely well-deserved." (TL)
Pierce Atwood expands Boston patent group – Raman Bharatula has joined Pierce Atwood as counsel within the firm's Boston-based patent group. Bharatula is a registered patent attorney who focuses his practice on prosecution, counseling and litigation. He is also experienced handling matters relating to trademark and copyright prosecution, counseling and litigation. He has special expertise in the electronic and software arts industries. (BD)
And finally...
How WTR is connecting trademark leaders this October – WTR is delighted to unveil WTR Connect, a series of high-level online events taking place across two weeks in October, with in-depth sessions timed to accommodate participation from around the world. The ground-breaking digital concept offers a series of individual interactive digital sessions organised around major themes. Comprised of a series of hubs, each session is designed to facilitate discussion, benchmarking and the sharing of best practice around key topic areas and challenges facing trademark and brand leaders. Each day will start with a keynote address from a major industry figure. This will be followed by live breakout discussions lasting for a maximum of 60 minutes. These will be in a variety of formats including masterclasses, open discussion forums, solution rooms and closed-door, invite-only boardrooms. To find out more and to secure your place at WTR Connect, click here.