"A significant blow for Cadbury" – UK Court of Appeal decision puts purple trademark at risk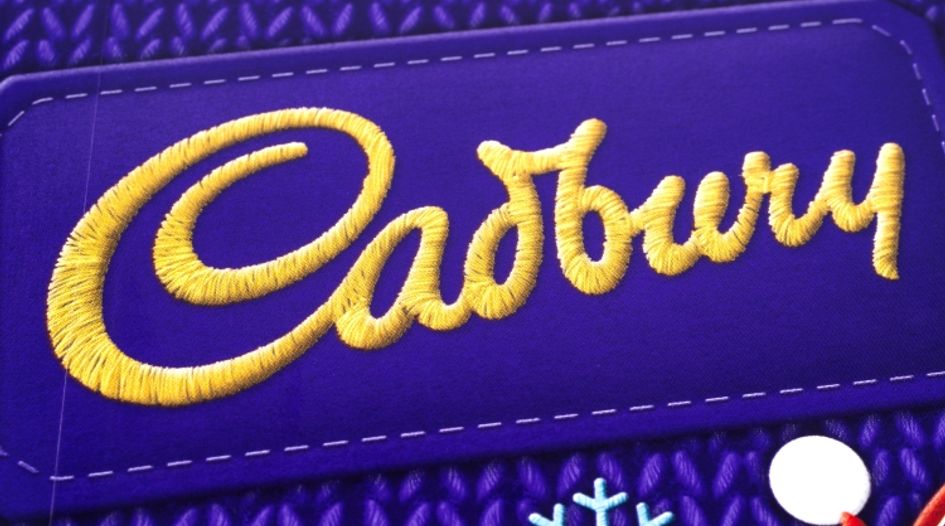 Cadbury loses UK appeal regarding scope of its colour purple trademark
Decision is a "significant blow", says one expert, and leaves mark "vulnerable"
Case is a reminder to rights holder to be precise when seeking a registered mark
Confectionary giant Cadbury has suffered a blow in the latest decision of a long-running UK trademark battle involving the registration of its non-traditional purple colour trademark. According to experts, the move leaves the mark "vulnerable" and could spur competitor Nestlé to consider options in terms of cancelling the purple registration altogether.
The decision (Case No: A3/2016/3082) was handed down by the England and Wales Court of Appeal earlier today. In it, Lord Justice Floyd laid out the case, noting that Cadbury has "for a long time promoted its chocolate bars using a particular purple colour on its packaging" – which led the company to file a trademark in May 1995 for that shade of purple (specifically Pantone shade 2685C). This mark eventually entered the register in November 1998. However, in 2014, Cadbury wrote to the UK Intellectual Property Office (UKIPO) asserting that this trademark "in fact sets out a series of two marks": firstly, the colour purple (Pantone 2685C) "applied to the whole visible surface of the packaging of the goods" and, secondly, that same colour purple "being the predominant colour applied to the whole visible surface of the packaging of the goods". In that letter, Cadbury applied to delete the second of its supposed series of marks, whilst retaining the first.
The UKIPO registrar responded to Cadbury's request a few months later. The registrar said he did "not accept" the claim that the description of the mark meant that the registration constituted a series – and furthermore, considered the request to delete the predominant colour worded as a possible breach of section 44 of the UK Trade Marks Act (which prohibits alterations to registered trademark except in very limited circumstances). Cadbury appealed the decision to the UK High Court in 2015, which was dismissed in April 2016. Cadbury again appealed, which led to today's decision.
At the appeal, three submissions were made – one from Cadbury, one from the UKIPO, and another from confectionary competitor Nestlé. Surprisingly, perhaps, it was the UKIPO which had the fiercest argument, claiming "Cadbury's approach would make the system of registration unworkable", adding: "The registrar would be unable to tell whether it was necessary to apply the tests in section 41(2); the registrar and the public would not be able to know the nature and scope of the monopoly if he granted the application; and neither the proprietor nor any other person inspecting the register would know whether the registration was a series and therefore if it was possible to delete any part of it."
In the decision, Lord Justice Floyd agreed with this point, and the appeal was unanimously dismissed. "Whilst one can feel sympathy for Cadbury that it is its adherence to the Guidance which has given rise to the breach of these requirements, it would be a potentially far-reaching step to allow the consequent lack of clarity to be read, instead, as an attempt to register a number of marks. I agree with the registrar that such an approach to interpretation would give rise to grave difficulties for the examination of trademarks. It must be for the applicant to state clearly the type of monopoly for which he contends."
Reacting to today's decision, Chris McLeod, partner and trademark attorney at Elkington + Fife, tells WTR that he broadly agrees with the outcome: "This is quite a tortuous case and obviously the dispute between the parties has been running for some time. Notwithstanding the issues in the course of examination, I think that most practitioners would accept that they have to indicate when filing a UK application that it is for a series of two or more marks. That was not the case here. Furthermore, with regard to the clarity and precision issue, I agree that the UKIPO's guidance led Cadbury to amend the mark description to a form which was accepted but lacked clarity and precision. However, I can see that using this a basis on which to accept that the application consists of a series of marks would open a can of worms."
So while today's decision may seem to be about an administrative issue, Rebecca Anderson-Smith, a trademark Attorney at Mewburn Ellis, tells us that it is actually "a significant blow" to Cadbury because it "leaves the registration open to attack by Nestlé and other third parties for being invalidly registered". Concurring with that view is Sharon Daboul, chartered trademark attorney at Harbottle & Lewis, who says that Cadbury's purple colour trademark is now "vulnerable", expanding: "Competitors such as Nestlé may now be considering their options in terms of cancelling the registration altogether. Furthermore, this will likely make it harder for Cadbury to stop others from using the colour purple for chocolate, and claiming a monopoly on the particular shade, but, provided they have acquired the necessary goodwill in the UK, there could be an argument under the law of 'passing-off'."
On top of that, Daboul states that the decision is a reminder to all rights holders about the need to be clear when first seeking to register a trademark – because you can't necessarily make changes at a later date. "As well as ensuring that applications for non-traditional marks are sufficiently precise and clear, the decision is also a reminder to practitioners that altering a trademark registration is subject to very limited exceptions, namely exceptions that do not substantially affect the identity of the trademark. Trademark law is constantly evolving, and owners of long-standing non-traditional marks should review their portfolios to ensure that older registrations remain valid (and re-file if necessary).  It is also worth keeping in mind what other rights might be used to protect a product, such as design rights or copyright, which are sometimes better placed to deal with a particular issue."
Time will tell whether Nestlé, or other third-parties, will go on the attack following today's decision. For now, Cadbury will be plotting out its next step. In a comment sent to WTR, a spokesperson from the company's parent company, Mondelez International, admitted that they are "disappointed with the decision", but pledged to continue fighting to keep the registration. "Our iconic colour purple has been used for Cadbury chocolate products for more than a century and is synonymous with the brand," the spokesperson stated. "We will continue to protect what we believe is a distinctive trademark and challenge those who attempt to pass off their products as Cadbury chocolate by using this colour."