Shell ditches 'Royal Dutch'; INFORM Consumers Act applauded; EUIPO adjusts attachment pilot – news digest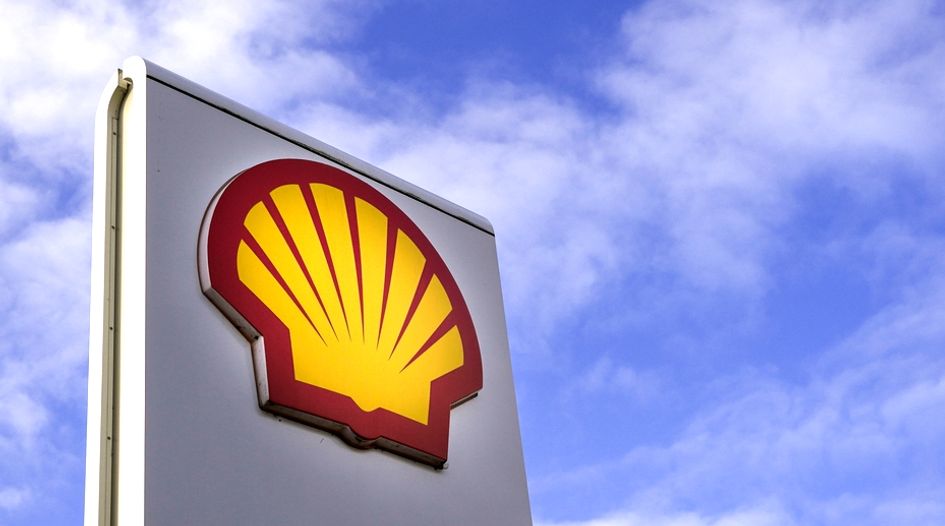 Every Tuesday and Friday, WTR presents a round-up of news, developments and insights from across the trademark sphere. In our latest round-up, we look at Authentic Brands Group buying a UK photography archive, 10 million adverts for counterfeit goods being removed, Restaurant Brands acquiring Firehouse Subs for $1 billion, and much more. Coverage this time from Victoria Arnold (VA), Bridget Diakun (BD), Tim Lince (TJL) and Trevor Little (TL).
Market radar:
INFORM Consumers Act markup applauded – The Buy Safe America Coalition and the Coalition to Protect America's Small Sellers have welcomed the US House Energy and Commerce Committee's markup of HR 5502. The INFORM Consumers Act would require e-commerce platforms to verify third-party sellers and disclose basic information to shoppers. Michael Hanson, Buy Safe America Coalition spokesperson, stated: "We applaud and support the Committee's efforts to advance this common-sense, bipartisan measure, and the Buy Safe America Coalition is grateful for the continued leadership of Reps Jan Schakowsky and Gus Bilirakis."  Chris Lamond, executive director of the PASS Coalition, added: "The INFORM Consumers Act is a prime example of hard work and collaboration resulting in a thoughtful and balanced policy. We look forward to working with Congress, the administration, and other stakeholders on this important legislation that will allow online marketplaces to flourish in a responsible and safe manner." In a joint statement, the two urged lawmakers on both sides of the aisle to support and pass the legislation, expanding: "The INFORM Consumers Act strikes the right balance of enhancing consumer protections while protecting honest individual and small sellers' privacy and security. As we have seen in recent years, organized retail crime and counterfeiting are serious issues and deserve a serious legislative solution. The INFORM Consumers Act is that solution." (TL)
Authentic Brands Group buys UK photography archive – Brand licensing company Authentic Brands Group (ABG), which owns the rights to Reebok and Elvis Presley, has bought UK company Iconic Images for about £20 million. The purchase will create a new fine arts vertical within ABG's entertainment portfolio. Through the acquisition, ABG will own and manage the rights to the photo catalogue, including fine art prints from acclaimed photographers Eva Sereny and Ted Williams, as well as photos of musical icons and Hollywood stars such as Audrey Hepburn and The Rolling Stones. The catalogue will "come to life across licensed merchandise, endorsements, events and exhibitions, as well as media," according to ABG's press release. "ABG is already home to the most iconic names in entertainment including Elvis Presley, Marilyn Monroe and Muhammad Ali. Iconic Images' unparalleled archive is a natural fit for ABG's portfolio," said Marc Rosen, president of entertainment at ABG. "We continue to explore new and innovative ways to preserve and monetise the most memorable moments and icons in modern pop culture. We are thrilled to establish Fine Arts as ABG's newest vertical with the acquisition of Iconic Images and excited to continue investing in art and photography." (BD)
Universal stakes claim on name and likeness space with Authentic Brands alliance – Universal Music Group (UMG) is launching a strategic alliance with Authentic Brands Group (ABG) to acquire and actively manage artist brands, it announced this week. "Working with artists, their representatives and legal heirs, the companies will strategically market and position artists across a wide range of consumer touchpoints leveraging their name and likeness to drive opportunities in merchandise, memorabilia, licensing, brand experiences and media and entertainment, among many others," a press release said. "UMG and ABG have strong track records as powerful stewards of artist and celebrity brands. Through this initiative, we will invest in name and likeness rights to create unique opportunities for artists with the goal of greatly expanding their cultural and commercial impact," added UMG chair and CEO Lucian Grainge. UMG is the biggest music industry player to stake a claim on the name and likeness space, which has been a divisive issue of late – particularly in the sports arena. (VA)
10 million ads for counterfeit goods removed – The French Union of Manufacturers (Unifab) has announced that 9,892,493 online adverts were removed between July and October 2021 following a sample from 26 of its corporate members in various industry sectors, including pharmaceuticals, leather goods and automotives equipment. In total, it found that over 27 million illegal online ads have been removed in the past 11 months. The findings suggest that the pandemic has led to an "intensification of the supply of fake products", said Unifab president Christian Peugeot, adding: "To protect our fellow citizens, it is now very urgent to inform them and to work with the legislator so that it becomes aware of the economic, societal, environmental and security issues that the consumption of counterfeit products generates." (TJL)
D2C consolidator Heyday raises $555 million to scale Amazon sellers – San Francisco-based Heyday has raised $555 million to continue expanding its technology, investing in business development and buying up more assets in order to scale direct-to-consumer (D2C) brands leveraging the Amazon marketplace. Specifically, Heyday will be deepening its engagement in Asia through a seventh office in China, hiring more brand management experts, investing in product development and building out its marketing, supply chain, data science and M&A tech stacks. Heyday has been moving fast to keep up with the likes of Thrasio and Perch since it was founded in 2020. This latest round of investment comes off the back of a $70 million Series B raised in May. "Our pace is insane," said co-founder and CEO Sebastian Rymarz. "We were born 16 months ago and are already crossing $200 million in revenues." Heyday has seized on the opportunity to target the millions of third-party sellers using Amazon as their primary route to market. Its brands are growing at a rate of 64% year on year compared to the broader e-commerce market, the company stated. (VA)
Brand radar:
Shell to drop 'Royal Dutch' from name – Royal Dutch Shell is set to leave the Netherlands in a major overhaul of its legal and tax structure. The company said on Monday that it plans to eliminate its dual share structure, drop 'Royal Dutch' from its name, relocate its tax residence to the United Kingdom and move its top executives to London. In doing so, Shell said that it will likely no longer meet the conditions for using 'Royal' in its title, which has been a part of the company name since 1907. The company now expects to become Shell Plc, subject to shareholder approval. (BD)
Restaurant Brands acquires Firehouse Subs for $1 billion – Restaurant Brands International has purchased Firehouse Subs for $1 billion. Firehouse Subs will become the fourth brand in Restaurant Brands' portfolio, which also includes Burger King, Popeyes Louisiana Kitchen and Tim Hortons. It has long been thought that the restaurant company was in the market for another fast-food chain, although it has been kept busy reviving Tim Hortons and accelerating Popeyes' growth. "We see tremendous potential to accelerate US and international growth at Firehouse Subs with RBI's development expertise, global franchisee network and digital capabilities," Restaurant Brands CEO Jose Cil said in a statement. (BD)
Legal radar:
Facebook loses bid to review controversial news anchor right of publicity ruling – Facebook has lost its bid for the Third Circuit to review its decision to allow Philadelphia news anchor Karen Hepp to sue the company for running an advert that featured an unauthorised photo of her. The court ruled in September that Section 230 of the Communications Decency Act, which generally provides immunity for online platforms with respect to third-party content, did not preclude Hepp's right of publicity suit because its broad immunity for internet publishers may exclude IP claims under state and federal law. Critics at the time warned that the decision could open the floodgates to state-law claims against internet companies and "bankrupt small platforms". Facebook asked the full court to rehear the case last month, arguing that the ruling would chill online speech and force courts to decide when a state law relates to intellectual property with "few tools to make that assessment". The US Court of Appeals for the Third Circuit rejected Facebook's request on Wednesday. (VA)
Office radar:
(For the latest coronavirus-related updates from national IP offices, please read our dedicated article, which is being continuously updated.)
EUIPO adjusts pilot roadmap for links to attachments – The EUIPO is continuing its pilot project to replace attachments with domain links in official outgoing communications. In a recent blog post, the EUIPO admitted that the pilot "did not fully meet expectations", primarily because users receiving communication by physical post "are failing to realise the benefits of e-communication" by signing up for a User Area account. Therefore, the EUIPO is extending the pilot for cancellation proceedings. Going forward, all attachments in EUIPO letters relating to cancellation proceedings will be sent "in the form of a page containing a list of links", both for emails and physical post. To improve the situation for postal users, the EUIPO will contact any users that do not create a User Area account within 15 days of receiving a physical letter. Those users will be given the option to create an online account to access the attachments or be sent the post again with attachments printed out. "The EUIPO hopes that, in time, more and more customers will register with the User Area and realise the advantages of electronic communications," an EUIPO representative said. "In the future, it is envisaged that the User Area will be the customer's single point of contact with the EUIPO. This is critical for those customers involved in proceedings, who need to be able to communicate swiftly and effectively as and when required." (TJL)
INAPI partners with Trinidad and Tobago IP Office – The Chilean National Institute of Industrial Property (INAPI) has launched a training programme to help empower the Trinidad and Tobago IP Office. According to an INAPI blog, the initiative "is part of the general cooperation agreement between Chile and the Caribbean country, which was formalized in 2017". The training programme consists of three phrases. The first will take place between November and December 2021. The next two phases will occur during the first half of 2022. Responding to the cooperation agreement, INAPI National Director Loreto Bresky said: "During 2021 and despite the challenges of the covid-19 pandemic, our offices have maintained a joint work, which demonstrates the great commitment of both countries in favour of strengthening the industrial property system. From Chile, we will continue to offer all our support to contribute to the development and growth of the Trinidad and Tobago office." (TJL)
UIBM warns of fraud targeting trademark owners – The Italian Patent and Trademark Office (UIBM) has posted a warning of recent reports about "new misleading requests for payment of sums of money" that are targeting trademark and patent applicants and owners. According to the UIBM, the misleading communications are sent by a "similar email address but not coinciding with those used by the UIBM", suggesting that fraudsters are hoping to confuse users through copycat email addresses. Those are "a reminder of payment of a certain amount of money, to be made peremptorily by a date indicated, in order to establish and guarantee over time the legal protection of its title". The description suggests that the emails targeting Italian users are similar to the typical fraudulent invoices that continue to be rampant across the world. (TJL)
Law firm radar:
Barnes & Thornburg adds litigation partner in Chicago – Barnes & Thornburg has added Megan New as a partner in its Chicago office. New joins the firm's IP department and focuses her practice on complex litigation related to trademark and patent infringement, false advertising and trade secret misappropriation. Her litigation experience spans multiple industries and products, including telecommunications, software, apparel, transportation and manufacturing. "Megan's litigation experience in the intellectual property space is vast and she's secured impressive wins for her clients," said Julia Gard, chair of the firm's IP department. "Megan brings a thoughtful approach to her work and is a strong advocate in protecting her clients' most valuable assets." (TL)
Duane Morris welcomes two IP partners – Timothy R Shannon and Seth S Coburn have joined Duane Morris as partners in the firm's Boston IP practice group. Coburn represents clients in IP disputes across all stages of litigation and in a range of industries and technologies. Shannon maintains a national patent litigation practice in a variety of high-tech fields. Both were previously partners at Verrill Dana. "Tim and Seth add to the already deep bench of talent we have within our practice group, and I am delighted that they selected Duane Morris for this next phase of their careers," said Woody Jameson, chair of the firm's IP practice group. (TL)
Knobbe Martens announces leadership moves – IP firm Knobbe Martens has appointed new leaders for two of its largest practice groups. Salima Merani and Sabing Lee will now co-chair the medical devices and procedures group (succeeding former chair Gerard von Hoffmann), while Sheila Swaroop and Michael Friedland will co-chair the litigation group (taking over from Joe Cianfrani). Merani has more than 20 years of experience building strategic patent portfolios and negotiating high-stakes agreements for life sciences companies, along with expertise conducting patent due diligence for venture capital and investment firms. Lee has almost 25 years of experience representing clients in a wide range of technologies, with an emphasis on medical devices including cardiovascular, orthopedic, wound care and healthcare AI technologies. Swaroop has more than 20 years of experience representing life sciences, pharmaceutical, medical device and consumer goods companies in contested matters through trial and appeal. Friedland's practice encompasses patent, trademark, trade secret and copyright cases in industries including consumer products, medical devices, computer software and apparel. (TL)
And finally...
WTR's latest Special Report explores how to manage the brand balance sheet – The ability to measure and record brand value is crucial for a host of business reasons: to gain a 360-degree insight into an enterprise's worth; to measure a company's health or product offerings; to calculate licensing royalties; to determine potential reputational hits and damages in dispute scenarios; to underpin M&A decision making. The list goes on. WTR's latest Special Report takes a deep dive into brand valuation, the reporting of intangibles and strategic best practice for brand leaders. As well as tracking recent developments in the industry and presenting a guide to the fundamentals of valuation practice, we focus in on key trends, the companies that own the most valuable brands and their financial performance. In addition, we present a rundown of the most valuable brand acquisitions since 2000. WTR subscribers can access "Managing the brand balance sheet" here.