"Shaky legal ground" – the unintended consequences of USPTO requests for proof of legal residence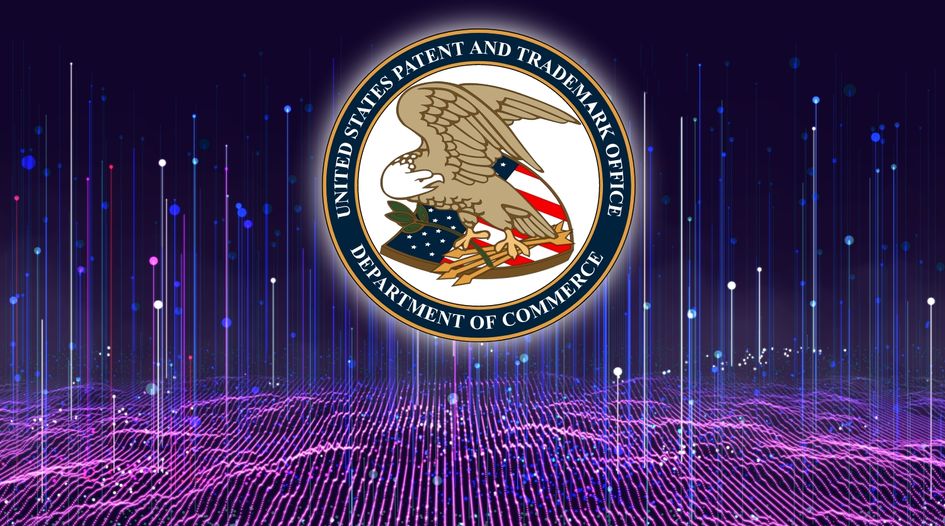 USPTO now asks "proof of legal residence in the US" from some trademark applicants
Report finds office is "facing a backlash" from its own staff due to new instructions
Experts tell WTR that new instructions could affect small business owners and domestic violence victims
A new investigation has found the US Patent and Trademark Office is "facing a backlash" due to new instructions that require examining attorneys to ask some trademark applicants for "proof of legal residence in the United States". Talking to WTR, IP experts have spoken of the unexpected consequences of such a move, including issues that could affect small business owners and even domestic violence victims.
As we have widely reported, the USPTO has experienced a sharp rise in trademark applications originating from China in recent years. While not necessarily a bad thing, there have been concurrent reports of alleged fraud by some Chinese applicants, especially around the submission of improper specimens of use. It's an issue we first reported on in 2017, while we recently published a two-part investigation (part one, part two) into how it continued to be a widespread problem for the office.
For that reason, on July 2, the registry confirmed new rules that would require all applicants not domiciled in the United States to engage US licensed attorneys to file and prosecute trademark applications. When first announced, this move was criticised by some foreign applicants, who believed it could lead to a steep rise in costs. Nonetheless, the new rules came into effect earlier this month, on August 3.
A few weeks have now passed, and details have recently emerged about examination changes related to the new rules. An investigation by WGBH News has revealed a "backlash" from the USPTO's own staff over new instructions that "seems to require trademark examiners to ask some applicants for proof of legal residence in the US" – a move that examiners reportedly believe "has no role in trademark approval".
Details about the changes can be found in the USPTO's Examination Guide 4-19, which are new instructions related to the rule regarding foreign trademark applicants requiring a US licensed attorney. In section 3, the guide states: "Foreign citizens must comply with US visa immigration laws to claim the US as their permanent legal residence. When the applicant or registrant is a foreign citizen/entity with a US street address, it is necessary to determine whether the US street address is the applicant's or registrant's domicile."
The new instructions – and especially the use of the term "permanent legal residence" – have raised alarm bells for examining attorneys, according to WGBH News. "Trademark examiners are now required to ask questions about the immigration status of applicants living in the US that have never been asked of applicants before," one examiner told the Boston-based outlet. "Any immigrant who does not have a green card will likely be unable to obtain a trademark registration, even if they hire an attorney in compliance with the new rule requiring US counsel."
Furthermore, the examination guide states the determination of a trademark applicant's domicile will be based on a number of factors, including the use of private mailboxes. "The initial determination of whether an applicant's, registrant's, or party's domicile is within or outside the US is based on its physical address," the guide states. "A post-office box cannot be a domicile address. When necessary, the USPTO will require an applicant or registrant to verify its domicile."
Privately, some attorneys have voiced concern that the move is part of the current US administration's ongoing crackdown on illegal immigration. But USPTO spokesperson Paul Fucito has denied this. "We do not require immigration status as part of an application," he said. However, question marks still remain over use the new instructions and the potential impact for applicants.
Response to the revelations
With concern growing, WTR reached out to a number of IP experts to get their response to the new instructions. Most told us that, in general, it is understandable that some information is requested by examining attorneys in certain cases. "If an applicant/registrant appears pro se, then yes, the USPTO needs to have a way to ascertain that the applicant or registrant is indeed domiciled in the US and some kind of proof is needed," explains Maria Eliseeva from Patentbar International PC. "Otherwise the same 'bad actors' and entities that engaged in fraud and unauthorised practice of law before the USPTO will continue their practice by listing phony US addresses. In my opinion, it seems like a stretch to equate the legal place of residence in the US with being a permanent resident – or green card holder – in the US."
That view is echoed by Marc Whipple, patent and trademark attorney at Legal Inspiration, who says that if the USPTO has such a rule, it needs to ask questions about residency. "On the one hand, it seems like up to now we've taken people at their word and even the new attorney requirement is still largely taking people at their word that the attorney represents them, at least at first," he adds. "On the other hand, if the idea is to reduce inappropriate applications and stop them as early in the process as possible – as opposed to necessitating oppositions, petitions for cancellation, or court action – this will, at least in theory, be part of that solution."
According to John E Ottaviani, partner at Partridge Snow & Hahn LLP, such questions should only be asked in narrow circumstances, such as "if there is something to cause suspicion" like, for example, "different individuals using the same PO box number" or "an individual with a '.cn' email address claiming residence in the US". Erik Pelton, founder and managing attorney of Erik M Pelton & Associates, agrees. He says that "the rule may raise implications regarding immigration status" – and believes proof of a US domicile shouldn't be needed regularly: "All submissions to the USPTO are done under a declaration made under penalty of perjury. If the USPTO requires applicants to attest that they are domiciled in the US, perhaps that attestation should be sufficient unless there is reason to believe it is false."
Furthermore, Eliseeva notes that the new examination instructions require records of an applicant's domicile even if they are represented by US counsel. "That looks like an unintended consequence to me, because since the goal of the new rule was to make sure foreign domiciled parties are represented, then for a represented party the domicile question should not be an issue," she says. "Requesting documents and proof of immigration status for a represented party would likely lead to unnecessary expenses and time."
PO box consequences
As well as concerns over the domicile proof, Pelton spoke further about the "other unintended consequences" from the new guidelines – especially around the use of certain addresses on trademark applications. "Many applicants may not have a business address and could be forced to list their home address," he says. "This impacts small businesses in particular, which are much more likely to be run out of the owner's home. Furthermore, will private mailboxes – such as a shared office space at Regus or a registered agent's address – be acceptable? It is possible that the rule will disincentivize some potential applicants from filing trademark applications because they would have to list their home address, or spend more money to get a different address, or because they don't have a permanent physical address. That could raise access-to-justice issues."
Such question marks are a concern for Ottaviani, who says "many people in the US have PO boxes for entirely legitimate reasons", expanding: "For example, students and young professionals living in cities rent apartments on an annual basis and want a more permanent address for mailing purposes. Secondly, some professionals and businesses do not have a business office and work from home or a shared office space and use a PO box for the business address in order to look more professional or to shield their home address from clients/customers. Thirdly, domestic violence victims often use PO boxes and do not disclose their home address for fear of being victimized again. Ultimately, there is no need for the USPTO to become involved in requiring disclosure of the physical addresses, and in some cases, such disclosure could cause harm."
Indeed, Pelton sees irony in the guidelines' stance towards PO boxes. "The USPTO itself uses a PO box for correspondence, it is even included as the location for written comments to have been submitted regarding the proposed foreign counsel rulemaking," he says. "Overall, PO boxes can be quite valuable; in fact, our law firm has used the same box for more than a decade for USPTO paper correspondence because changing addresses for many records when the office moves can be burdensome and difficult, and because the USPTO's various systems do not always reflect the most recent address change filings."
What next?
As the reality emerges of what the USPTO's new rules mean for trademark applicants and registrants, the experts we spoke with believe that some elements of the guidelines should be cleared up. For example, Eliseeva hopes that "the issue equating US domicile with a specific immigration status will be corrected and clarifications will be made", and also wishes for "a clarification that foreign applicants/registrants represented by a US licensed attorney do not need to get into things like proving their immigration status in the US and documents proving their residence address". Pelton, meanwhile, hopes that the office "will re-examine the specifics of the rule and suggest a public roundtable featuring stakeholders with a variety of perspectives to be held in the near future".
Without stakeholder dialogue to clear up these issues, Ottaviani says the USPTO could face problems down the line: "When the new rules were proposed, it said nothing about requiring applicants to state their domicile or principal place of business. The requirement was added when the new rule was promulgated, and then expanded upon when the USPTO issued its guidelines to examiners earlier this month. Therefore, trademark practitioners and the public have not been given any input into the rule and the unintended consequences it may cause. In my opinion, then, the USPTO may be on shaky legal ground unless until it follows the proper rule-making procedure."
According to Whipple, there are many eyes focused on the work of the USPTO, and any unforeseen wrongdoings will be identified – eventually. "Onerous requirements not supported by law could be imposed on legal residents and foreign nationals," he states. "However, I don't see that happening for multiple reasons – but there are a lot of people who do statistical analysis of USPTO processes and by some coincidence, many of them are lawyers. Therefore, so long as the grounds for rejection are part of the public record, it will become apparent if the registry is doing something inappropriate."
Following publication of this article, USPTO spokesperson Paul Fucito told WTR: "The Lanham Act has required all trademark applicants to provide their citizenship and domicile since 1946. The new rule has just recently issued, and we continue to assess revisions to the examiner guidance."