Seven tips for building a successful career in trademarks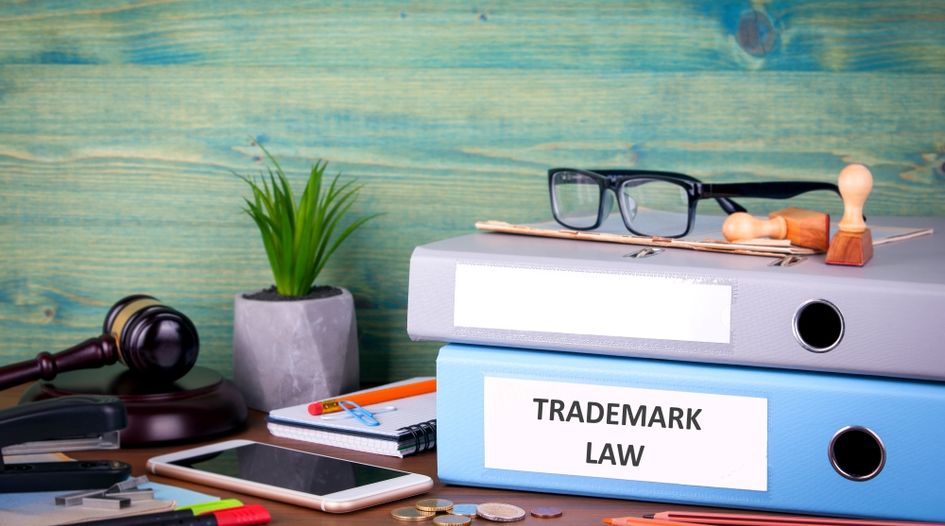 Industry experts provide tips for those embarking on a career in trademark law
Individuals told they must be prepared to invest in themselves financially
Mentor relationships a foundation to set goals from and measure progress
Continuing our series of insight articles based on interviews with the elite of the global trademark industry, we asked for tips and advice for those embarking on – or in the early stages of – a career in trademark law. This article is drawn from a new thought leadership supplement to be published in WTR soon.
1. Know your trajectory
When embarking on any career, it is important to have a sense of where you want to end up, and to have goals you're working towards. This is especially true in IP law where there are multiple environments available to practitioners and a number of directions you could go in. For instance, is a career in-house, at a law firm or a mixture of both the most desirable outcome? Do you want to target management? Be a specialist or a generalist? Work with particular types of client? While you may divert from the course over time, it helps to start with a plan.
Dinsmore & Shohl's James Dimitrijevs reflects: "To become successful, young lawyers serve themselves well by working with a purpose. It is important to learn from mentors and colleagues, but it is also important to chart your own course, informed by your own experiences and the experiences that others have shared with you. Having a business plan can provide a framework for a purpose-driven career, but it is important not to be so tied to your business plan that you are not responsive to the needs of your colleagues and clients, which could also help to guide your career path."
If you know where you want to be and are not always getting the support you need along the way, be prepared to bet on yourself. When asked what advice she would give to paralegals seeking to widen their remit, Deborah Hampton, senior trademark and copyright programme manager for The Chemours Company, issues a rallying cry: "You must believe in yourself and have the courage to ask and, if necessary, demand a seat at the table. If you do not ask, it will not happen. You must also be prepared to invest in yourself financially. If your employer will not pay for education, then pay for it yourself. I have paid to attend seminars and conferences because I believed that the client and I were worth it. Do not limit yourself!"
2. Go beyond the law
Particularly for those starting out on a career in trademark law, the need to develop a keen understanding of the law should not need highlighting – whether through reading, researching, or attending industry events. OSN's Aditya Verma suggests reading files and correspondence when you do not have access to client meetings, and spending quality time with experienced law clerks and paralegals to master the basics of legal practice.
However, for trademark professionals, it is not just about knowing the law, it is about knowing business and marketing fundamentals and applying the law to specific circumstances. Nicholas Studler, who heads the global IP department at Chocoladefabriken Lindt & Sprüngli, observes: "The IP field is so dynamic that you cannot consider and apply a one-size-fits-all approach." Luiz Pimenta, senior partner and head of litigation at Montaury Pimenta, Machado & Vieira de Mello,  expands: "My advice to new practitioners in the IP field would be – besides acquiring a good education in IP law – to have a better understanding of their clients' businesses and needs, be proactive in their approach and focus on a business-oriented strategy, in order to find the best solution for any particular case."
3. Find a mentor
One way to garner support in establishing career goals, obtain professional support and measure progress is to find a mentor. In many forward-thinking organisations, formal schemes are available, but even in the absence of these an informal mentor-mentee relationship can be sought out. Crucially, these can be time-limited if there are particular goals that you want to achieve, or longer-term if the purpose is to help you navigate a career path. Venable's Andrew Price mentored a paralegal for ten years, the relationship culminating in her graduation from law school summa cum laude (she is now practising in-house and a client of his firm). He reflects: "For those looking to pursue a career in trademarks, I recommend getting a job as a paralegal, bonding with a trademark lawyer and identifying the strengths that you can bring to the profession."
Katherine Basile, partner at Reed Smith, similarly highlights the benefits of the mentor-mentee relationship, expanding: "Sometimes the people who mentor or sponsor you may not look like you and may come from unexpected backgrounds and experiences. Mentoring has been a vital part of my career; it is wonderfully satisfying to watch others succeed and I am happy that some of those I have mentored have become my clients. Find colleagues who will help to make you successful in all aspects of your life – then work together to support each other."
4. Engage with associations
In the pressured world of trademark law, particularly at the outset of a career, it is easy to slip into the habit of 'desk life' – spending all your hours at the office. There is nothing wrong with that – after all, that work isn't going to take care of itself. However, it does mean that you may miss opportunities that will further both your personal and professional development. In short, by hook or by crook, engagement with associations is something to strive for. Remfry & Sagar's Ashwin Julka states: "Learning and sharing legal knowledge and experience are the most evident rewards of industry associations. Knowledge gained through such forums often helps you to anticipate what the future may hold. You can identify the best practices that are being adopted and share experiences to hone legal skills. The social gatherings also put you in touch with like-minded people."
J Scott Evans, director of IP and advertising law at Adobe Inc, and David Lossignol, head of trademarks at Novartis, have both held the lofty title of International Trademark Association president and both are equally enthusiastic about the benefits of association involvement for personal and professional development. Lossignol reflects "Almost all companies are putting development plans in place for their associates, but they rarely customise these plans. Professional development and networking opportunities are essential." Evan adds: "Participation in industry-focused organisations is extremely important for any professional career. It is an excellent opportunity to build a strong network of professional contacts. It is also a fantastic chance to work on issues affecting the industry and build your marketable skill set. In trademark law, participation at INTA is a must. My participation at INTA allowed me to get involved with cutting-edge issues that I found intellectually stimulating. This intellectual curiosity led me to develop an expertise that serves me well in my career."
Finally, such engagement helps to build your own personal brand – which starts with being noticed. Bartosz Krakowiak, management board member at POLSERVICE, concludes: "Besides the unquestionable advantages of networking with peers from around the globe and in terms of your firm's business development, participation in professional associations can help to raise your visibility within the international IP community."
5. Adopt a collegial approach
In the same way that association involvement can provide an opportunity to network with and learn from peers, more informal forums can also be sought out. For instance, Shanghai has a pool of corporate brand protection professionals who share best practice and operate collegially. Peter Chong, director, civil enforcement, IP department, Greater China, at Louis Vuitton, explains: "By engaging with peers you can learn about the different priorities of other brands and how other professionals handle similar cases and initiate joint actions. Knowledge sharing contributes to professional development by helping you to reflect on your IP enforcement programme and methodology, while spurring you to do better. From a personal perspective, there is a shared sense of purpose and camaraderie in the continuous battle for brand protection in China."
6. Be patient
Rome wasn't built in a day, and the same is the case for trailblazing trademark lawyers, no matter how hungry and dedicated you are. As Julius Stobbs of Stobbs IP advises, all trademark practitioners need to "keep learning. This is not a field where you qualify and then you have made it. Learn something every day. Look to develop and move forward constantly". This is especially true for those starting out, where there is a lot to learn and dues to be paid – Pravin Anand, partner at Anand & Anand, opining: "Success comes with time and young lawyers need to progress patiently through what might appear to be a slow process."
7. "Love it or leave it!"
Finally, given the long hours and hard work ahead, it is important to really want to succeed, and to make sure that you don't rest on your laurels. Finnegan's Douglas Rettew suggests: "Insecurity is the best job security. This is one of the most exciting, fun and challenging careers out there. But to succeed, you need to keep up with the law, promote yourself, work tirelessly and give your all to clients, their issues and their cases. This means late nights, weekend work and interrupted holidays. Success in this field is not for the faint hearted. But it is worth it." Marina Perraki, a partner at Tsibanoulis & Partners Law Firm, concurs, saying it is a case of "Love it or leave it!". She concludes: "If you are an IP enthusiast, you will do great. Keep an open mind, make use of all the resources, uninterruptedly follow case law and do not be afraid to come up with ideas. Be involved! Hard work is always rewarded. What I found really useful early in my IP career was being involved in important and challenging cases, closely following every aspect thereof and contributing with my all. Always be willing to go the extra mile, not because you are asked to, but because you want to. Do not live up to the expectations of colleagues and clients – exceed them!"
WTR Global Leaders will be published soon. Other parts in this insight series include: